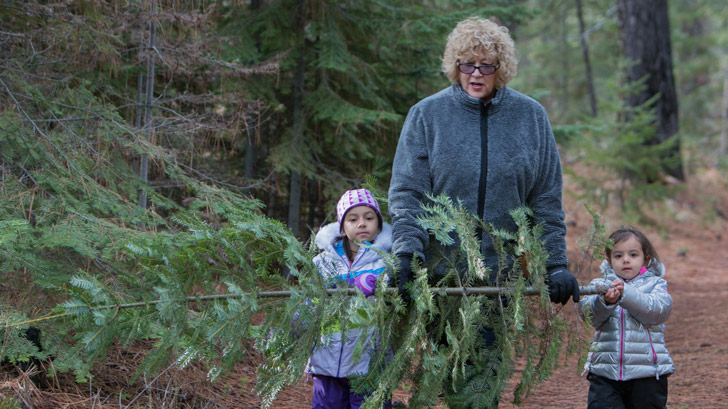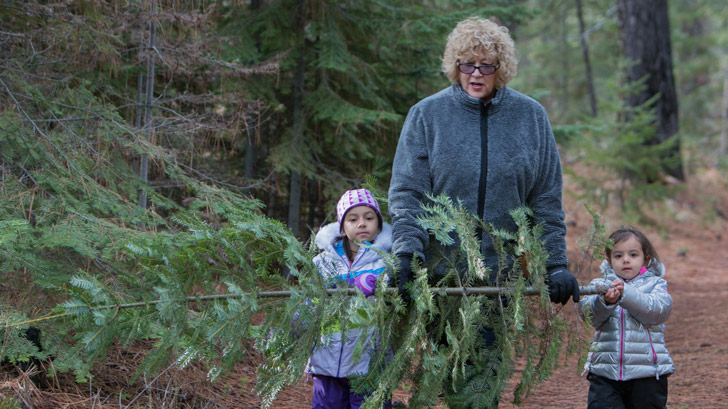 Our annual Metolius Preserve Tree Hunt is coming up on Saturday, December 7th and we need a bunch of volunteers to help make it happen!
We are looking for volunteers for two-hour positions from either 10 am to 12 pm, or 12 pm to 2 pm. Volunteers are needed to:
Check In

Help us keep track of folks that arrive, explain some ground rules, and remind attendees of the suggested donation. 3 Volunteers Needed Each Shift.

Parking

Help staff make the best use of limited parking at the Metolius Preserve by helping direct vehicles and drivers as they arrive. 5 Volunteers Needed Each Shift.

Safety and Tree ID

Help folks stay oriented, remind folks of responsible tree harvesting practices, and share tree knowledge along the way! 1 Volunteer Needed Each Shift.

Kids' Crafts

Learn and help facilitate basic children's crafts as participants arrive and are interested. Bonus points if you have a kiddo craft to share! 2 Volunteers Needed Each Shift.
Contact Rebekah Ratcliff if you would like to help. Please include the time slot and position you would prefer.
Don't forget to mark your calendar for this super fun holiday event!