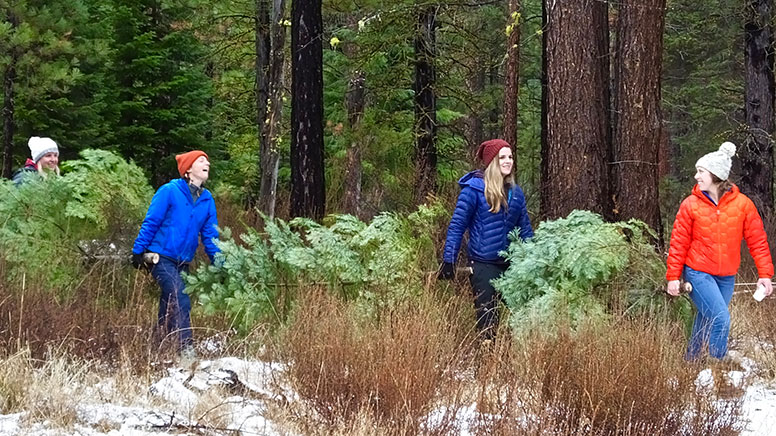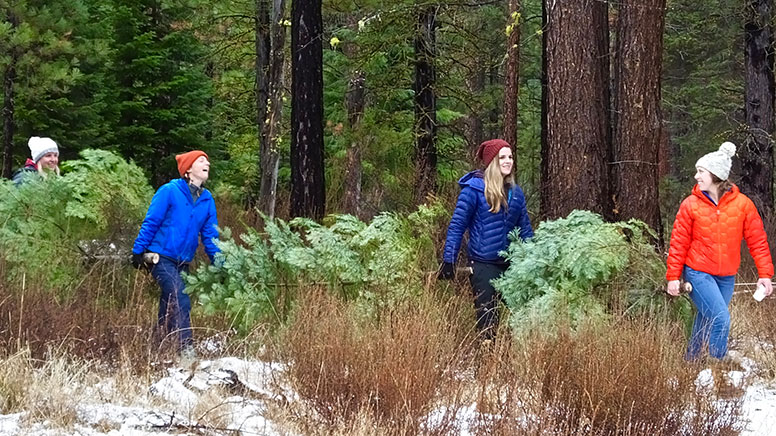 **Unfortunately, the Metolius Preserve Tree Hunt has been canceled due to current snow levels in the Camp Sherman area.**

It's Tree Hunt time!

Join the Deschutes Land Trust for this fun, festive annual event! Search for the perfect holiday tree while helping restore the native forests of the Metolius Preserve.

The Tree Hunt will be held at the Land Trust's Metolius Preserve North Trailhead weather permitting. Please call or check our website for weather updates and directions as we get closer to the hunt.

Other important details:
We will be cutting grand fir trees.
Trees are free-range and not sculpted to be the perfect Christmas tree. But they are beautiful and available in lots of sizes.
Trees are scattered throughout the forests of the Metolius Preserve so you will have to hunt for them!
Bring your own hand saw (no chainsaws please), gloves, and rope.
Dogs are allowed on leash only.
Dress for the weather.
Parking is limited next to the Metolius North Trailhead. Expect to park further away and walk to the Tree Hunt. Our volunteers will help you with parking!
We'll provide warm drinks! Please remember your own mug!

There is a suggested $15 donation. Cash or checks only please.


The Fine Print: The Tree Hunt has been held since 2003 and we're pleased to report that you are doing a fabulous job restoring
our forest! However, it also means that trees ripe for cutting are getting further afield. Please be prepared to hunt accordingly.

Driving directions to the Metolius Preserve North Trailhead. Know exactly where you are during the Tree Hunt by downloading a georeferenced map for use in mapping apps like Avenza.