The Land Trust is working to raise awareness and funds for the Campaign for Whychus Creek. But we can't chart the future of Whychus Creek alone. We need your help. Here are the top 5 ways you can help Whychus Creek:

1. Educate yourself
The first step, if you haven't already discovered Whychus Creek, is to get to know it.
2. Contribute to the Campaign for Whychus Creek
Make a contribution for the creek!

3. Share your stories and photos
Tell your story about Whychus Creek. Your story inspires others to care for the creek as much as you do.

4. Spread the word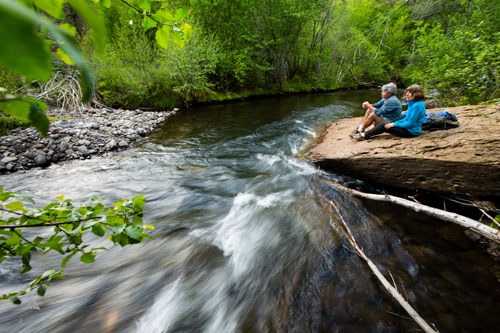 Share Whychus Creek with your friends and community.

5. Sign your name to speak for the creek
Take a few seconds to add your voice to those who speak for the creek. Show your support for the creek you love.