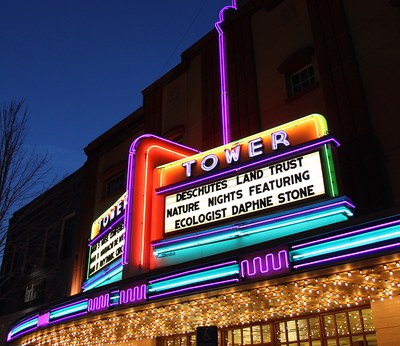 It's almost time for Nature Nights! The new year will bring another slate of great nature-related talks from January-March.

Each presentation is designed to bring the nature of Central Oregon to the community. For many of us, it bridges the winter gap in birding and hiking, for others it offers a front row seat to the wonders of the world that would otherwise never be seen. Regardless, we hope you'll join us!

We'll announce our full list of presenters on January 4th, but in the meantime, we encourage you to save these Nature Night dates on your calendar:

    •    Tuesday, January 31st, 7-8:30pm
    •    Wednesday, February 22nd, 7-8:30pm
    •    Wednesday, March 22nd, 7-8:30pm

All Nature Nights are free and start at 7pm at the Tower Theatre in Bend. Registration will open on January 4th for the January Nature Night and 1 month before the February and March talks. We recommend getting your tickets early as Nature Nights tend to sell out fast! Stay tuned.