4,500-acre Priday Ranch north of Madras sold to Deschutes Land Trust
KTVZ Newschannel 21 shares the Land Trust's new conservation project, Priday Ranch.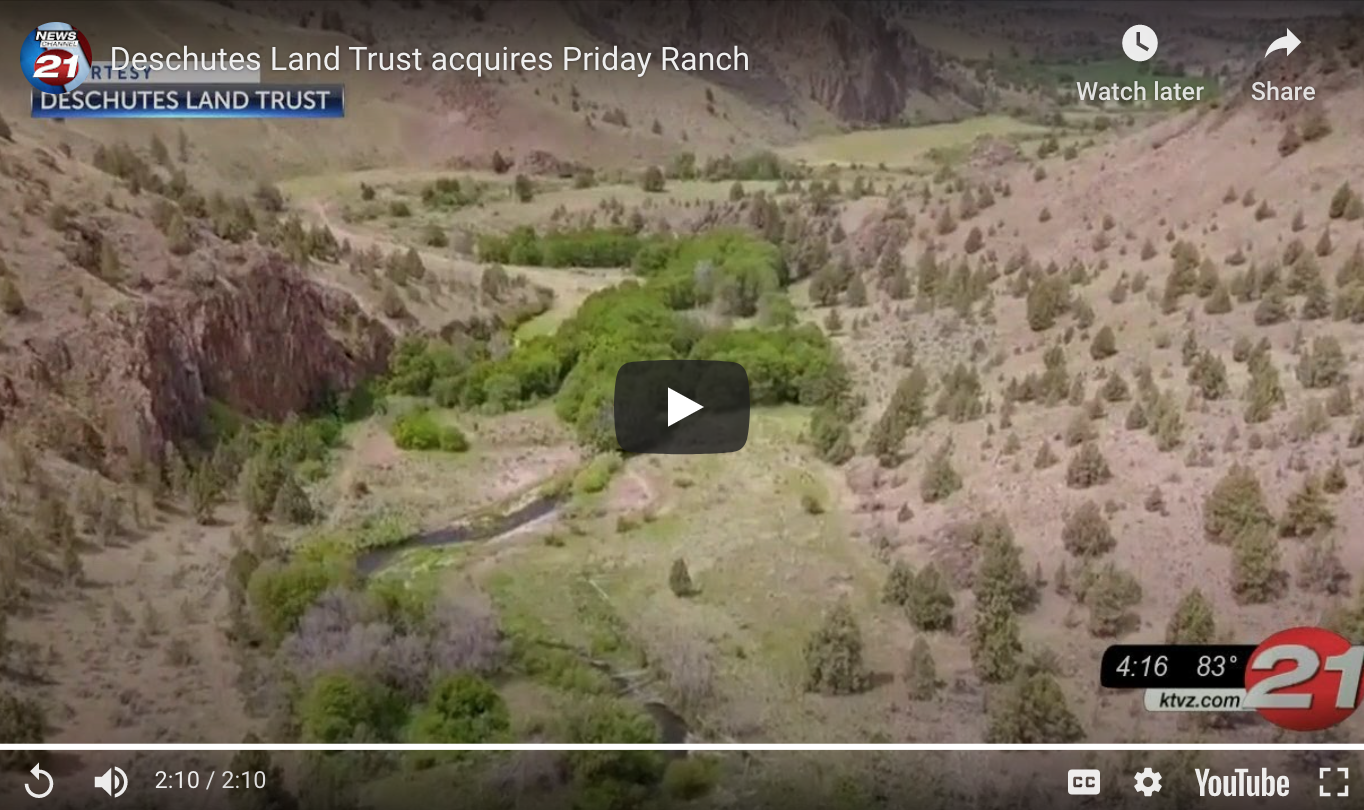 Watch the original video clip here.
BEND, Ore. (KTVZ) — The Deschutes Land Trust announced Wednesday the acquisition of Priday Ranch, its newest conservation project, on 4,500 acres north of Madras.
NewsChannel 21 spoke with Brad Nye, the conservation director of the Deschutes Land Trust, who said the property comes with significant cultural value.
"All these areas are part of the Confederated Tribes of Warm Springs ceded areas, so areas the tribes occupied prior to European settlement," Nye said...