Trail Lovers Unite
The Source highlights the Deschutes Land Trust and executive director, Brad Chalfant's involvement in the Deschutes Trails Coalition in fostering the future of sustainable trails in Central Oregon.
It's a group you may not have heard of, but if you love the trails in the Deschutes National Forest—and in Central Oregon—it's a group to have on your radar.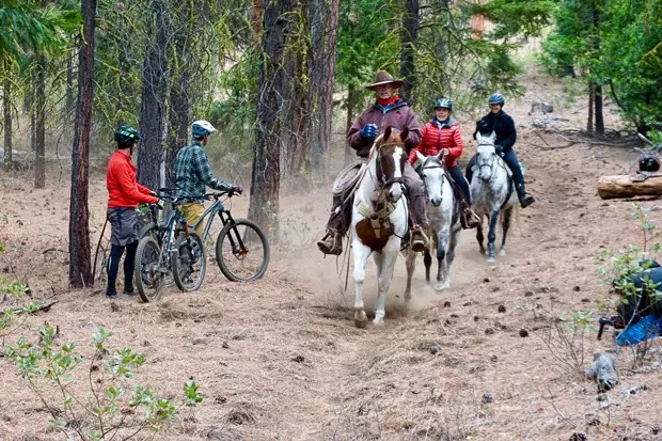 DESCHUTES TRAILS COALITION
Mountain bikers and horse lovers can share the trails—and share the work that goes into maintaining them.
Formed about two and a half years ago, the Deschutes Trails Coalition is a partnership of environmental groups, the outdoor industry and trail stewardship organizations that have come together under one umbrella, united for the goal of ensuring a future of sustainable trails in Central Oregon.
Brad Chalfant, executive director for the Deschutes Land Trust and a DTC member, said the DTC came about as a collaborative effort formulated by recently retired Deschutes National Forest Supervisor John Allen. Chalfant said Allen saw the growing recreational demands on the forest—and throughout Central Oregon—as a problem that needed addressing...