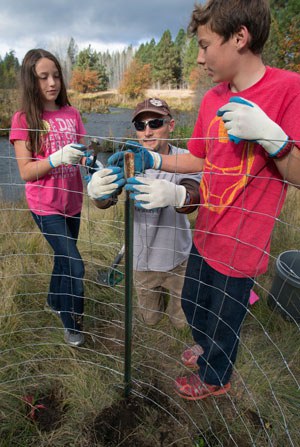 Who are we
People just like you…families, business owners, hikers, farmers, hunters and neighbors…all sharing a passion for the outdoors and protecting the places we care about. Together we have been celebrating and protecting Central Oregon's beauty and quality of life since 1995. Learn more about the Land Trust's staff or Board of Directors. 


Our Mission
The Deschutes Land Trust conserves and cares for the lands and waters that sustain Central Oregon, so local communities and the natural world can flourish together for generations to come. Learn more about our work.


Our Vision
We envision a future of strong and healthy natural and human communities—where we work together to conserve and care for the lands that make Central Oregon an incredible place to live, work, and grow.
With the population of Central Oregon continuing to grow and our climate rapidly warming, we protect the rivers, forests, canyons, meadows, and agricultural lands that Central Oregon will need to thrive for generations to come.
We conserve lands that are strong and adaptable to the changing climate and that sustain functioning natural systems, abundant native plants and animals, clean air and water, and healthy local communities.
All people have an opportunity to meaningfully connect with this place, so that together we can build an interconnected community of people committed to protecting and caring for the lands we all love.


Our Values
Integrity
In our work and our relationships, we build trust through respect, honesty, transparency, and accountability.


Diversity
We seek diverse backgrounds, experiences, opinions, and views and strive to center equity in our work and communities.


Quality
We follow best practices and stand behind our work. We value our Land Trust community and recognize that their well-being is key to our success. We offer an environment of continuous learning where you can do, and become, your best.


Collaboration
We achieve excellence together. We offer our strengths without imposing ourselves, leading where it makes sense for us to do so, and supporting others in their leadership.


Adaptability
We embrace new approaches and combine strategies to achieve our goals. We are leaders in new ways of thinking and doing. We adapt to changing conditions.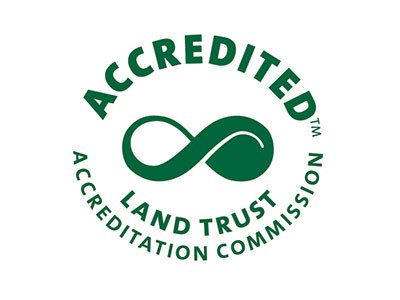 The Deschutes Land Trust is a nationally accredited land trust and is recognized by the IRS as a 501(c)(3) tax exempt, publicly supported organization. Contributions are tax deductible to the extent of the law. Our tax ID is 93-1186407.