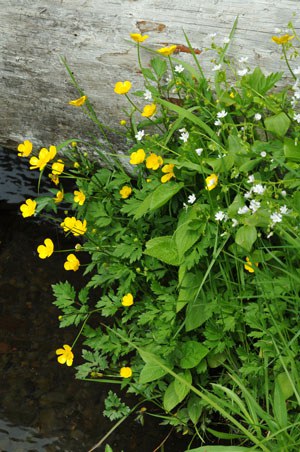 The Deschutes Land Trust partners with a variety of community organizations and public agencies to conserve and restore land in Central Oregon. These partnerships often occur for specific projects when an opportunity presents.
Our ongoing partnerships include:
Coalition of Oregon Land Trusts: A statewide organization dedicated to serving and strengthening the land trust community in Oregon. Learn more about COLT.
The Deschutes Partnership: The Deschutes Partnership is a unique collaboration of four organizations working to restore habitat necessary for self-sustaining populations of wild salmon and steelhead in the Metolius River, Whychus Creek, and the lower Crooked River. Learn more about the Deschutes Partnership.
East Cascades Oaks Partnership: The East Cascades Oaks Partnership is a consortium focused on conserving and restoring highly threatened Oregon white oak woodlands east of the Cascade range. Learn more.
Eastside Climate Change Alliance: A group of lands trusts that operate east of the Cascade Mountains in Oregon. This alliance, facilitated by the Deschutes Land Trust, is addressing climate change through coordinated conservation and stewardship approaches. The partnership also identifies collective resources and remaining needs related to large scale, strategic climate change planning.
Land Trust Alliance: The Deschutes Land Trust is an accredited member of the Land Trust Alliance--a national conservation organization dedicated to saving the places people love by strengthening land conservation across America. Learn more about the Land Trust Alliance and National Accreditation.
Vámonos Outside: The Land Trust is a supporting partner of Vámonos Outside.  Vámonos Outside seeks to connect, engage, and inspire Latinx families  communities with the outdoors in Central Oregon. Learn more about Vámonos Outside.

Other groups and organizations that we currently partner with or have partnered with include (but are not limited to):
American Bird Conservancy
Bend Park and Recreation District
Big Brothers Big Sisters
Bureau of Land Management
Cascade Youth and Family Center
Central Oregon Intergovernmental Council
Central Oregon Community College
City of Prineville
Confederated Tribes of Warm Springs
Crook County Historical Society/Bowman Museum
Crook County Parks and Recreation District
Crook County Rotary Club
Crook County School District
Crooked River Watershed Council
Deschutes Collaborative
Deschutes County
Deschutes County Historical Society
Deschutes Public Library
Deschutes National Forest
Deschutes River Conservancy
East Cascades Audubon Society
Heart of Oregon Corps.
Jefferson County Historical Society
Monarch Advocates of Central Oregon
National Park Service
Native Plant Society
The Nature Conservancy
Ochoco National Forest
Old Mill District
Oregon Department of Fish and Wildlife
Oregon Department of Forestry
Oregon Historical Society
Oregon State Parks
Oregon State University - Cascades
Oregon State University School of Forestry
Oregon Watershed Enhancement Board
Portland General Electric
Redmond Historical Society
Sisters Chamber of Commerce
Sisters Folk Festival
Sisters Park and Recreation District
Sisters School District
Southern Oregon Monarch Advocates
Stanford University School of Earth, Energy, and Environmental Sciences
Three Sisters Historical Society
Trout Unlimited
Upper Deschutes Watershed Council
US Fish and Wildlife
Xerces Society