2021 Officers of the Board: Glenn Willard, President; Melissa Kent, Vice President; Michelle McSwain, Secretary; Mike Cutting, Treasurer.   
Land Trust Advisors and Stewards are listed below.
Mike Cutting is a co-founder and retired president of Northwest Atlantic Partners, a national real estate brokerage and consulting firm based in Bellevue, Washington. An engineering graduate from OSU with an MBA from the University of Washington, Mike is a fifth generation native Oregonian, and grew up on a farm in the Willamette valley. Although Mike and his wife, Carmen, spent their working careers in the Seattle area, they have always had a special love for Central Oregon and retired in Bend in 2006. Mike is a former board member of Portland-based Shorebank Pacific (now One Pacific Bank), a sustainability-focused community development bank that was recognized as the first "green" bank in the country. His hobbies and interests include skiing, road biking, hiking, golf, OSU athletics, wine, cooking, and travel.
Rob Garrott moved to Bend from Los Angeles in 2015. A remote worker for most of his professional career, he works for Linkedin Learning as a content manager designing curriculum and recruiting instructors for Architecture, Engineering, Construction (AEC) and 3D visualization education content. With a background in 3D animation, motion design, and video production, he taught for 12 years at Art Center College of Design and has created logos, graphics packages, and entire shows in the entertainment industry. With a goal of creating community in his adopted home, he created the Bend Mograph Meetup group and actively collaborates with other digital artist groups to foster community and learning. A long-time drummer, Rob is currently learning bass guitar and when not in front of a computer, he can usually be found riding one of several bikes around town and out in the forests or skiing at Bachelor as many days as work and his knees will let him.
Gary "Gus" Gustafson is a native Oregonian and retired Senior Regulatory Advisor residing in Camp Sherman. Gus obtained his B.S. and M.A. in Resource Geography from Oregon State University. He has worked in a variety of key management positions, including Director of the Oregon Department of State Lands, Director of the Alaska Division of Land and Water Management, Senior Negotiator for BP Exploration (Alaska) Inc., and Manager of Environmental, Regulatory and Land for the Denali Pipeline. Previously elected mayor of Turner, Oregon, and President of the Western States Land Commissioners Association, Gus now serves as Chair, Board of Advisors, for OSU's College of Earth, Oceans and Atmospheric Science. He is an Oregon Master Naturalist, leading hikes (usually focused on wildlife) for the Deschutes Land Trust. When not road biking or hiking, he and his wife Linda travel and explore natural areas.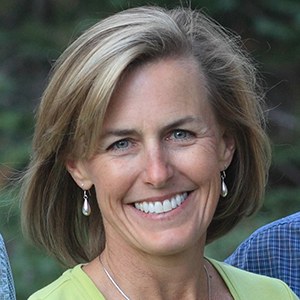 Melissa Kent moved to Bend with her husband, Brad, and two sons in 2003. She is the retired CFO of a private investment firm and is a founder and executive chair of The Office Group, a non-profit that provides mentoring, tutoring and college counseling to high school students in challenging situations to help them realize their higher education goals. Melissa received her B.S. in Business Administration from UC Berkeley and her M.B.A. from Harvard Business School. Now that her boys are off in college, she is looking forward to spending more time hiking, biking, skiing, and helping Central Oregon maintain the incredible quality of life and natural beauty she so dearly enjoys.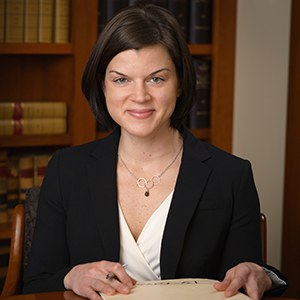 Danielle Lordi is an attorney and consultant with Lordi Law LLC. She moved from Eugene to Bend in 2010, drawn, like many, to its natural beauty. An avid birder, Danielle became acquainted with the Deschutes Land Trust and its work as a volunteer bird surveyer. She is passionate about conserving Central Oregon's beautiful places and wildlife. In addition to birding, Danielle enjoys hiking, kayaking, and cross-country skiing.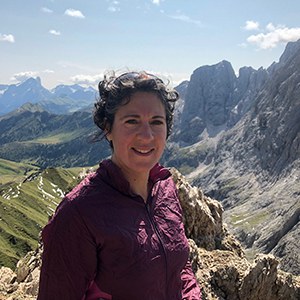 Daniele McKay is a geologist who studies recent volcanic activity in Central Oregon and teaches at the University of Oregon. She has lived in Bend for over 20 years, during which she worked for several conservation groups and as an interpretative ranger. She grew up hiking and skiing in the Cascades, which inspired a life-long passion for exploring wild areas. This prompted her to travel the world extensively and ultimately to examine natural processes in detail by studying geology. In addition to contributing to the scientific understanding of volcanoes in Central Oregon, Daniele also enjoys sharing her interest in science with people of all ages. She has taught classes and led field trips for children and adults, including geology hikes for the Land Trust.
Michelle McSwain became enchanted with the natural splendor of Oregon's outdoors when, at one year old, her family moved to Oregon. Each weekend her family would pile in the station wagon armed with peanut butter sandwiches and head either to the mountains or the coast to play and explore. Michelle graduated from the University of Wisconsin-Madison with a degree in Geology and holds a Master's degree in Hydrology from the Forest Engineering Department at OSU. Her 30-year career with federal land management agencies began in Vale, Oregon. She moved to Prineville over 20 years ago to work for the BLM and finished her career as an Assistant Field Manager for the BLM, leading the programs of Range, Fisheries, Hydrology, Wild Horse and Burros, Burned Area Rehab, and GIS.

Michelle is currently a member of the Ochoco Forest Restoration Collaborative and volunteers with the SMART (Start Making a Reader Today) program reading to kindergarteners at Crooked River Elementary. In her free time, she enjoys hiking, camping, backpacking, cross-country skiing, yoga, reading, cooking, music, dancing, gardening, and exploring both within the U.S. and internationally.
Amy Miller has been exploring Central Oregon since moving to the state in 2003. She has split her time between Sisters and Portland for the past 10 years, spending as much time as possible at her family's cabin in the woods. Amy first learned about the Deschutes Land Trust when she was a stay-at-home mom. She and her son loved attending the Land Trust's kid-friendly hikes and Amy particularly liked that they incorporated wildlife education with hiking. In addition to hiking, Amy climbs mountains, mountain bikes, snowboards, trail runs, and paddleboards. Like many people, she finds nature to be incredibly restorative. As the Executive Director of Oregon's only non-profit juvenile law firm, Youth, Rights & Justice, Amy is passionate about social justice and is encouraged by the Land Trust's commitment to equity.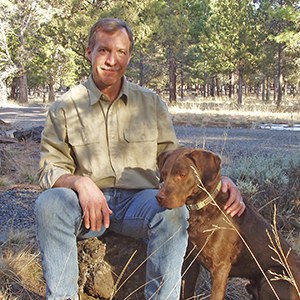 Jim Nicol (board member emeritus) is the founder and Managing Principal of McKinney Butte Consulting, an advisory company assisting forestland owners and investors on a global basis. A forester by training, Jim has worked extensively across the US, New Zealand and Brazil. As a champion of maintaining healthy, working forests, he has facilitated a number of conservation easements in the Pacific Northwest and Southeast. 

Jim and his wife Lisa joined the Sisters community in 2000 along with their collection of dogs, horses, and donkeys, and became permanent residents in 2009. Jim is an active volunteer for the Sisters Trails Alliance and the Sisters Outdoor Quilt Show, in addition to the Land Trust, and you can often find him biking, backpacking, running, cross-country skiing, and fly-fishing with his trusty Chesapeake Bay retriever.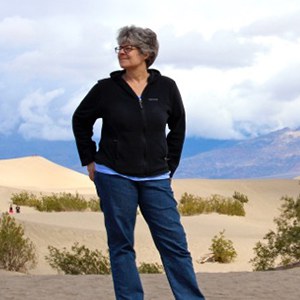 Inge Wells is a Senior Assistant Attorney General in the Appellate and Civil Enforcement Divisions of the Oregon Department of Justice. Inge grew up in the Willamette Valley, and attended law school at the University of Washington. She and her husband purchased a home in Camp Sherman in 2002, and moved there full-time in 2012. Inge began working in DOJ's Bend office in 2016, and is thrilled to be able to live and work in Central Oregon. She enjoys camping, hiking, and spending time outdoors.
Glenn Willard is an Owner and Managing Partner of the USA office of Quick Feat International, a Hong Kong-based apparel manufacturer. He works primarily with catalog and internet direct companies in the outdoor and casual apparel marketplace. Quick Feat is well known in the industry for working with companies that have strong environmental and social missions. Prior to moving to Bend in 2001, Glenn represented a large outdoor fabric manufacturer and was an independent contractor representing products for use in pursuing outdoor activities in the Pacific Northwest. He is a member of the Conservation Alliance and Textile Exchange (formerly Organic Exchange). Glenn enjoys all outdoor activities, especially biking and skiing, and built a net zero home in 2005.
Advisors
Robert Brunoe, Allen Dobbins, Mike Hollern, Betsy Johnson, Jim Knapp, Rick Rupp, John Shelk, Bill Smith, and Fran Willis.
Stewards
Cal Allen, Tom Atkins, Don Bauhofer, Mary Campbell, John Casey, Judy Clinton, Bob Evans, Dwain Fullerton, Collins Hemingway, Mary Krenowicz, Warner Munro, Jerry Norquist, Larry Weinberg, and Bob Woodward.