On September 28th, the Land Trust hosted a Nature Night talk with scholar and writer John Elder. John spoke about sense of place--a phrase often used to describe the ways in which a given landscape's geology, climate, forest history, indigenous culture, and patterns of settlement can all influence the experience of living there.
Referencing writers from Jarold Ramsey to William Wordsworth, John wove a story about how we can truly affiliate with a place. Affiliation is "a more active and conscious process of claiming a place as one's own." It means you make the place you live a part of your family. You connect on a personal, emotional level and have an ethical obligation to make your place better. 
John finished his talk with a reading from Gary Snyder's Turtle Island. A simple message for how we go forward:
stay together
learn the flowers
go light
John Elder's suggested readings:
George W. Aguilar, Sr., When the River Ran Wild! Indian Traditions on the Mid-Columbia and the Warm Springs Reservation, University of Washington Press, 2005


Willa Cather, Death Comes for the Archbishop, Knopf, 1927


Jarold Ramsey, New Era: Reflections on the Human and Natural History of Central Oregon, Oregon State University Press, 2003


Leslie Marmon Silko, "Landscape, History, and the Pueblo Imagination," pdf from The Norton Book of Nature Writing


Gary Snyder, Turtle Island, New Directions, 1974


Martin Winch, Biography of a Place: Passages through a Central Oregon Meadow, Deschutes County Historical Society, 2006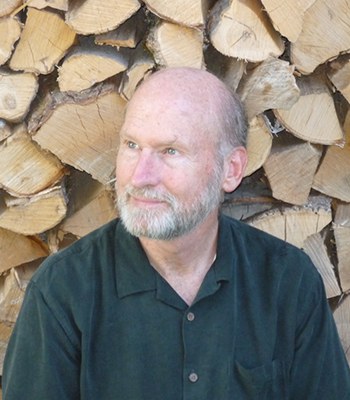 About John Elder

John Elder taught English and Environmental Studies at Middlebury College in Vermont for almost four decades. He continues to teach at the Bread Loaf School of English and the Bread Loaf Writers' Conference and to give frequent talks about environmental topics and nature writing. John holds a PhD in English from Yale University and has received many honors and awards for his teaching and writing. John is also a widely published author with a host of essays and books. Three of his recent books—Reading the Mountains of Home, The Frog Run, and Pilgrimage to Vallombrosa—combine landscape description and discussions of literature with memoir. In 2016 he published a "musical memoir" about immersion in Irish music called Picking Up the Flute. He is also co-editor of The Norton Book of Nature Writing. John, with his wife Rita and the families of their two sons, helps to run a maple-syrup operation in the hills of Starksboro, Vermont.
Learn more: