It isn't hard to find nature's beauty here in Central Oregon. A glance up toward the Cascades reveals stunning snowy peaks, rivers that flow through our towns, and tall pines that guide us through the forest. If you look closely though, the high desert has even more to offer.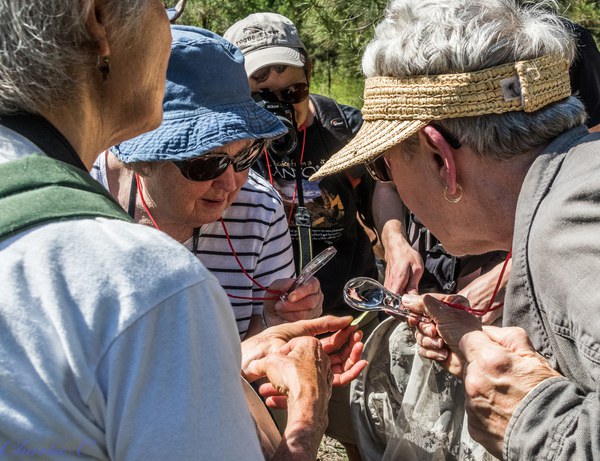 In that sea of muted desert yellows and greens, magnificent colors burst out with the fluttering of our local butterflies. When the winter thaws, Central Oregon's butterflies will spring to life, and, if you're lucky, one that you might see is the magnificent monarch! These beauties are known for their stunning stained-glass orange wings, but despite their distinctive appearance, they are often confused with other, more common butterflies in our region. When looking for monarchs in Central Oregon, don't be duped by these beauties: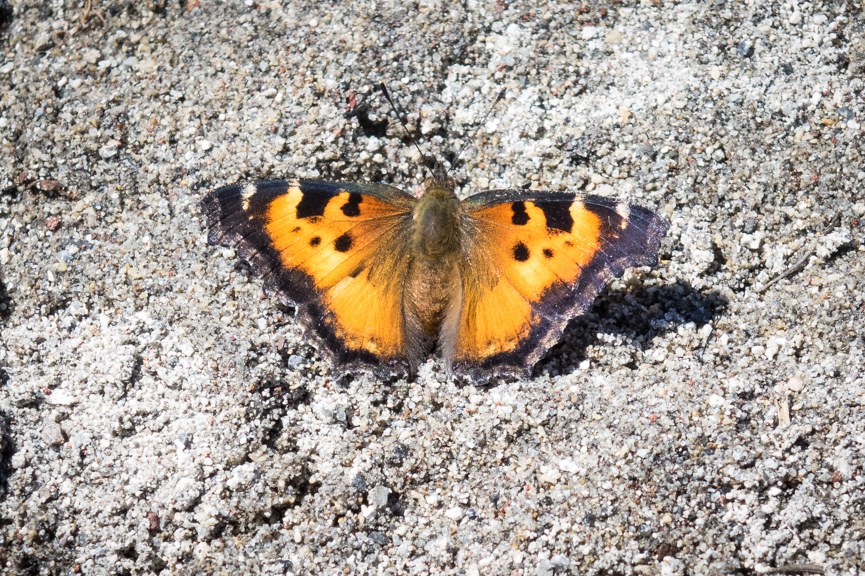 1. California Tortoiseshell, Nymphalis californica < 2.5"
With their wings spread (dorsal) California tortoiseshells share the bright orange coloring of the monarch butterfly. These butterflies lack the famous 'stained glass' patterning effect and spotted body of a monarch. You're likely to find them on local trails where they frequently "puddle" or congregate on the ground - sipping salts and minerals from damp soil. Even more wondrous is when these insects gather in huge swarms up in the mountains each summer, giving us no choice but to slow down and carefully watch their progress.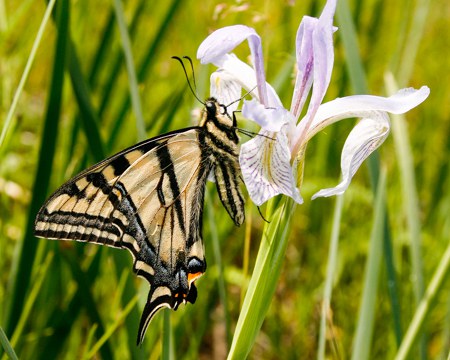 2. Western Tiger Swallowtail, Papilio zelicaon < 3.5"
Like the monarch, Western Tiger Swallowtails have striking patterns. You can easily distinguish them by their buttery, yellow coloring (blue and orange accenting). Though they are similar in size to our monarch, swallowtails' tailed (pointy) hindwings are a clear difference. In fact, the stunning Oregon Swallowtail butterflies were named Oregon's state insect, and after spotting a swallowtail, it will be clear to see why!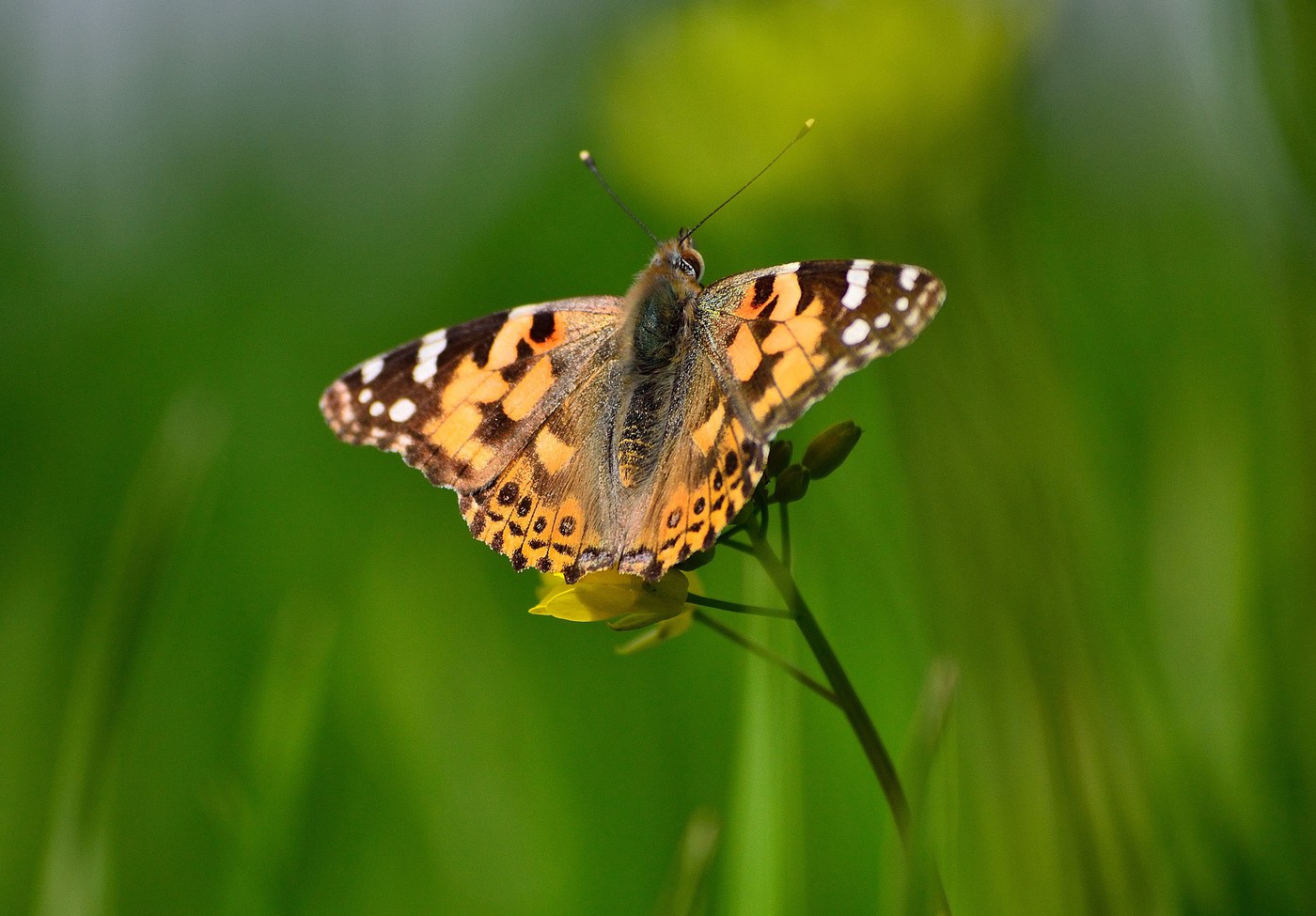 3. Painted Lady, Vanessa cardui < 3"
Much like the California tortoiseshell, these beautifully patterned butterflies might at first make you think of the monarch, but after looking a bit closer their brown body gives them away (monarch bodies are black). If you still aren't quite sure, you can follow the butterfly's body all the way through its antennae, which, unlike the monarch's black antennae, are white tipped. If you're lucky enough to find one, painted ladies may look very familiar in part because they can be found all across the country. In fact, if you ever raised a caterpillar to a butterfly in your elementary classroom, it was most likely a painted lady!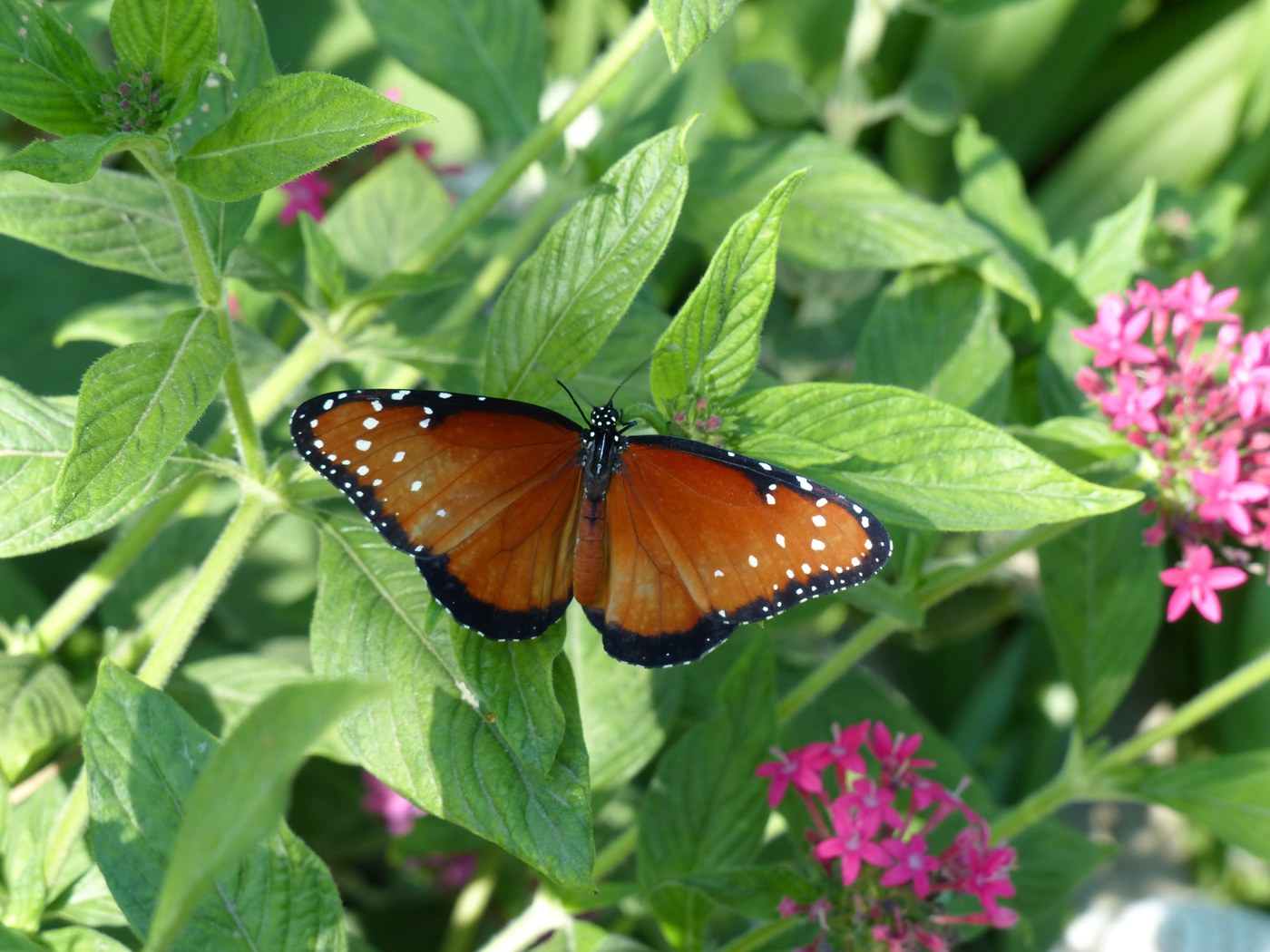 Two Other, Trickier Butterflies

While they aren't regularly found in Central Oregon both viceroys and queens are known for bearing stunning similarities to monarchs both physically and even habitually. Not only do these butterflies grab our attention by tricking us into thinking we've spotted a monarch, but they also may have adapted to display these unique patterns as a method of survival.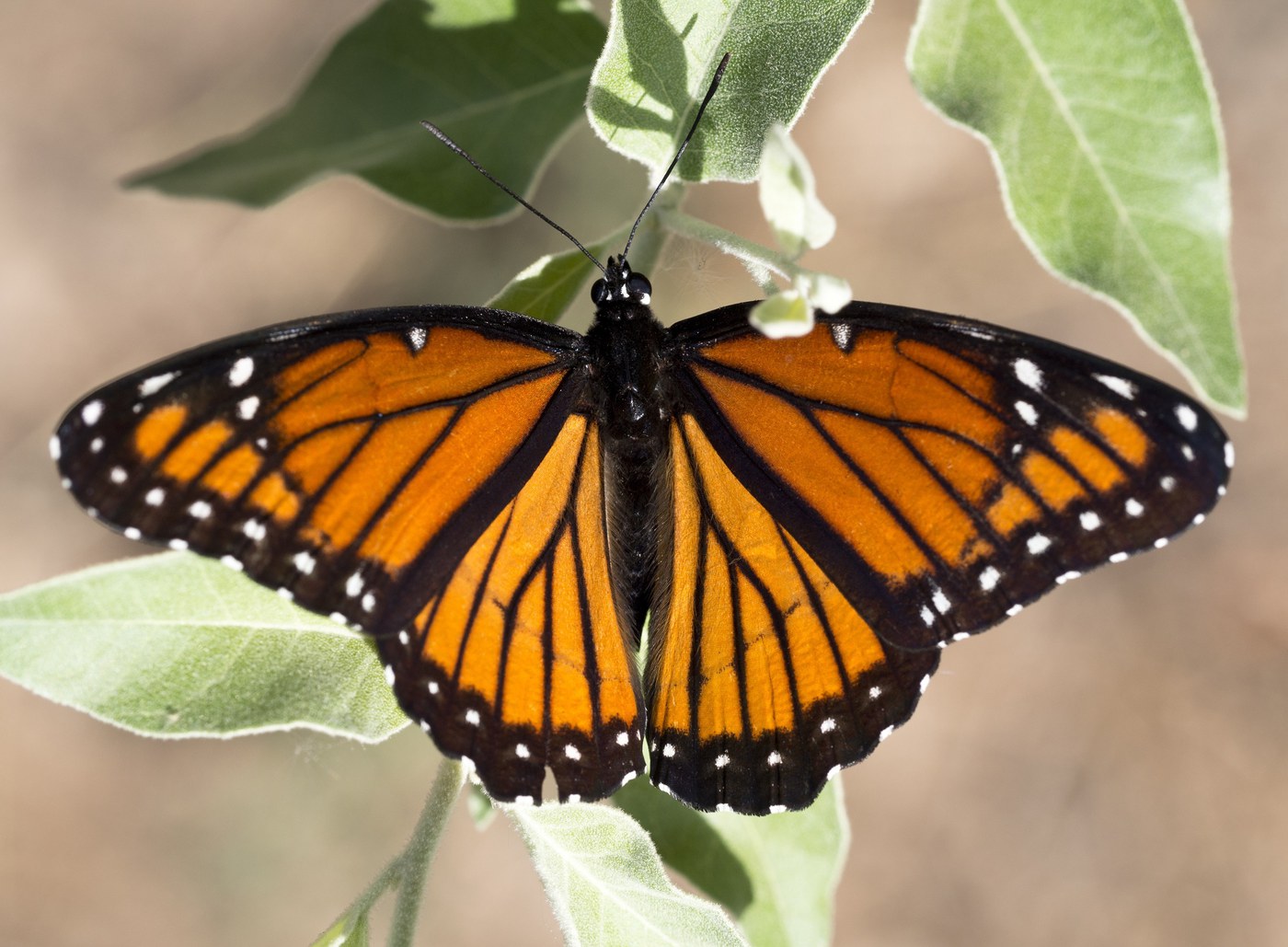 Their brightly colored patterns are a warning to predators of toxic substances that cause these butterflies to taste quite nasty. The queen and viceroy are incredibly well-known as an example of Mullerian Mimicry. Monarchs, queens, and viceroy are all somewhat poisonous. Mimicking these same patterns has not only made monarch sightings more confusing for those of us chasing butterflies but also has provided these two species with protection against some predatory birds.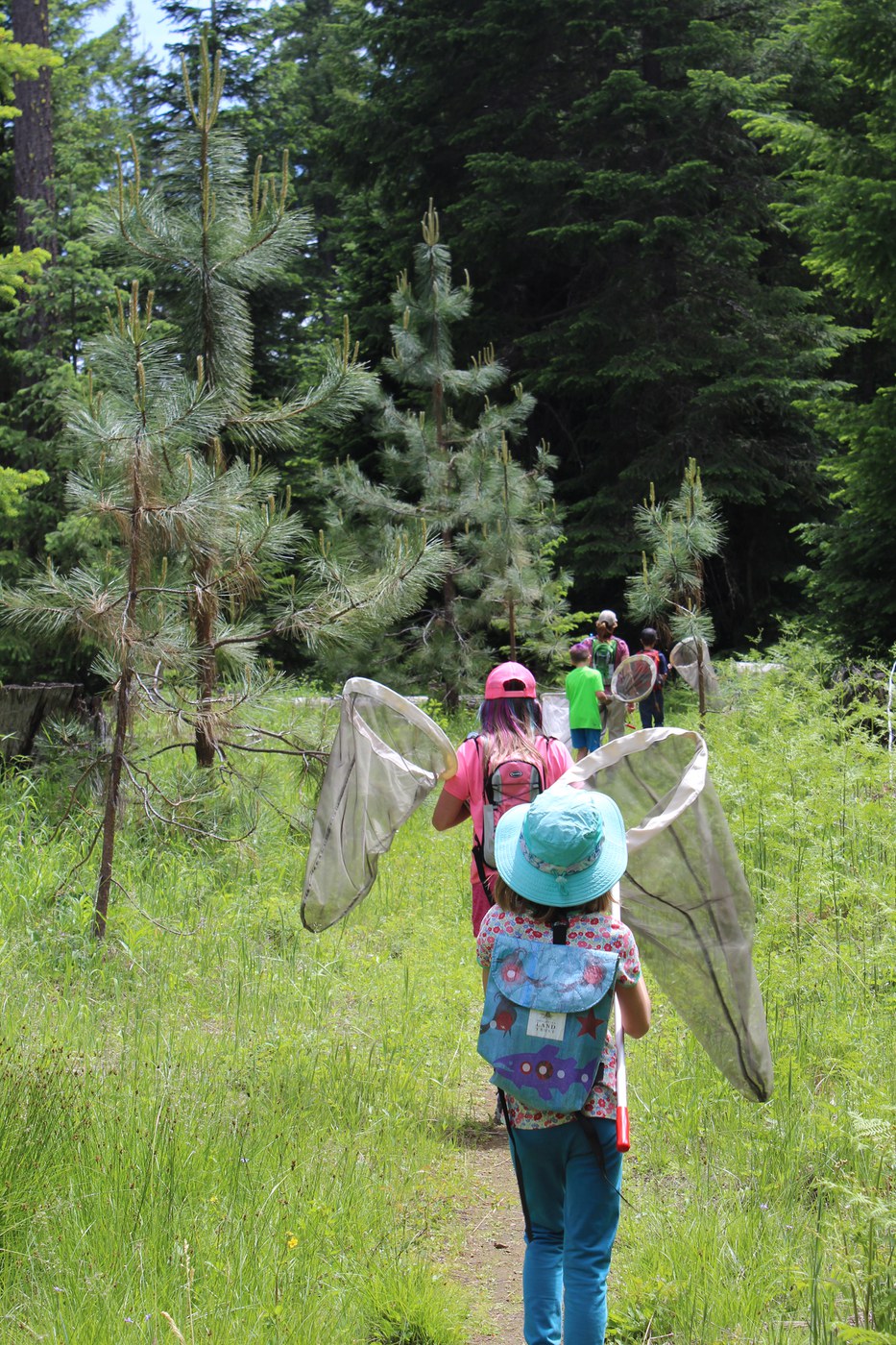 Even the most attentive butterfly enthusiasts may have a hard time telling a monarch from a queen or a viceroy. However, here are a few tricks to remember as you're running through a meadow, net high in the air:
Queens generally don't make it to Central Oregon, but as they begin to wander out of their traditional range as our climate changes, pay close attention to their brownness in color and less defined black veins.
If by chance you come across a viceroy, you can identify it by its shorter wings and its clear hindwing bar.
Monarch butterflies can be found throughout Central Oregon from May to October. Our region is an important breeding and feeding stop on their migration south. Learn more about monarch butterflies at the Land Trust's January Nature Night, or join us this summer for butterfly walk at one of our Preserves!





Learn more: