Does anyone else love celebrating Earth Day? I'm always excited about experiencing nature in the spring, and I'm always excited for April 22nd. How did Earth Day come about, and what does Central Oregon do to celebrate the occasion?

The first Earth Day was on April 22, 1970. The idea was born by U.S. senator Gaylord Nelson (Wisconsin) after witnessing the massive oil spill in Santa Barbara the year prior. On September 9, 1969, Nelson mentioned the idea for a day of national teach-ins on the environment to a small crowd in Seattle, which was then picked up as a news story by the Associated Press and United Press.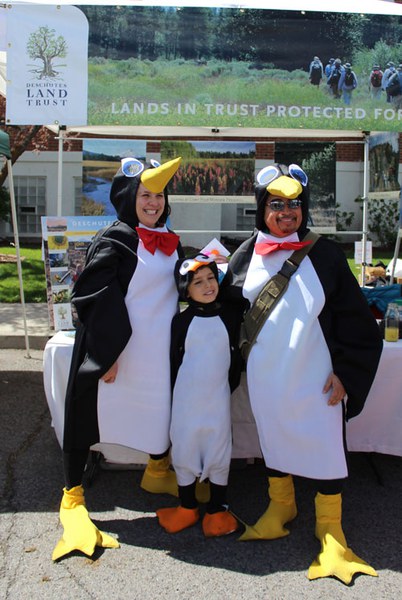 Inspired by the student anti-war movement of the 1960's, Nelson knew students were key to making a difference. April 22nd was selected because it fell between spring break and finals for most universities. A graduate student from Harvard, Denis Hayes, became the national coordinator for Earth Day with a staff of 85 promoting the day's events. Meanwhile, Republican congressman Pete McCloskey joined as a co-chair.

On the first Earth Day, 20 million Americans demonstrated across the country for a healthy, sustainable environment. These actions made a difference, helping lead to the creation of the Environmental Protection Agency (EPA) in July 1970 and the passage of the Clean Air Act, Clean Water Act, and Endangered Species Act. What an amazing impact!

Here in Central Oregon, things were quiet on that first Earth Day. The Bend Bulletin ran an article about events happening across Oregon, but nothing official occurred in Bend. Governor Tom McCall addressed Ashland Senior High School and State Treasurer Robert Straub made a series of speeches around Portland. At the University of Oregon, classes were suspended for part of the day for a teach-in on ecology. Meanwhile, students at Lane Community College worked on rebuilding a trail on Spencer Butte and Portland Community College students cleaned up parks in downtown Portland.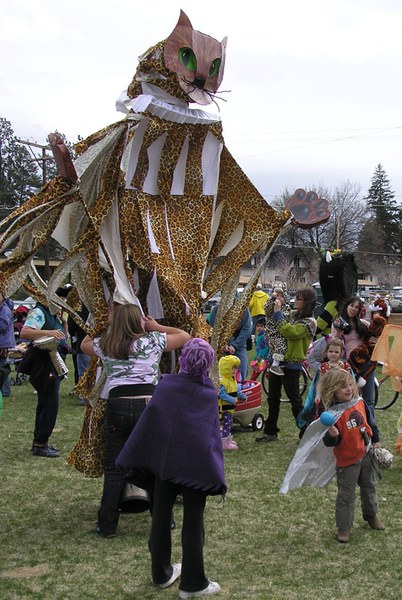 On the 20th Anniversary of Earth Day in 1990, the event went global with 200 million people in 141 countries participating. By this time, Central Oregon was fully on board with Earth Day. The Central Oregon Natural Resource Center (now the Environmental Center) held Central Oregon's first Earth Day Fair in Drake Park, including an Earth Walk along the Deschutes River, sponsored by Bend Parks and Recreation. Drummers across the country, including drummers from Bend and Warm Springs, participated in a "Heart Beat for the Earth" at noon. Poetry, speeches, music, and an Earth Pledge were also part of the festivities. Earth Day inspired others to help clean up the environment. The largest event in Central Oregon was the Great Oregon Spring Clean-up (started in 1983), where volunteers cleaned up roadsides around the region, including in Redmond and near Black Butte. In addition, volunteers helped with clean-ups in Prineville, Sunriver, and around Central Oregon Community College.

The Earth Day Fair in Bend has been held in various locations over the years, including Drake Park, the Mirror Pond parking lot, and in front of the Bend La-Pine School District administration building. It is now held in front of the Environmental Center on Kansas Ave.

In 2001, the Environmental Center's Earth Day Fair added a "Procession of the Species." Community members, some in costume, paraded the streets of downtown Bend. This has evolved to today's Earth Day Fair and Parade. Large puppets have been a part of the Earth Day Parade throughout the years, and in 2017, local artist Teafly created three Earth Guardians for the event.

Earth Day is now the largest secular observance in the world, celebrated by more than a billion people every year. This year's theme is "Protect Our Species."

We hope you'll join the Land Trust, other nonprofits, and community members at this year's Earth Day Fair and Parade on Saturday, April 20th. We'll be highlighting our work to conserve monarch butterflies through butterfly wing making workshops beforehand, a kaleidoscope of monarchs in the Earth Day Parade, and native milkweed planting at our booth.

Many thanks to the Environmental Center and Michele McKay for their contributions to this article!


Learn more: