by Sophie Boyd-Fliegel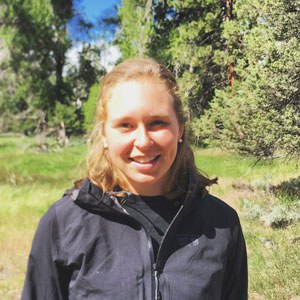 As development takes off in my hometown of Seattle, my current home in the Bay Area, and everywhere in between, I've felt open spaces become increasingly precious. I jumped at the opportunity to intern at the Deschutes Land Trust, whose mission is to work with landowners to conserve land for wildlife, scenic views, and local communities. Since starting, I've learned that land in trust isn't just set aside until a condominium contractor offers an organization a bunch of money. Rather, it's stewarded and restored, actively conserved forever. Like, forever-ever. This idea of protecting something as conceptual as property for an amount of time as sweeping as forever is something I'm excited to define through my work this summer. 

Part of my role as Conservation Intern is to craft and revise guiding documents for the Land Trust, like the Climate Change Strategy and land acquisition criteria, helping define how the Land Trust prioritizes and acquires land to protect. Conserving land forever demands attention to climate change and, for the Deschutes Land Trust, incorporating climate science into every aspect of operations is like an insurance policy for the organization itself.

As the newest and most temporary member of the Land Trust, I'm challenged with understanding the entire organization with its varying departments, goals, and timelines, in order to be an effective team member. It's critical that I learn about each of my coworker's jobs in order to find the places I'm needed and able to help. I need to study the work that has come before me to ask relevant questions. And while most of my work is self-directed, no one at the Land Trust works alone and each of my projects places me on a team of dedicated staff members and volunteers.

With so many important projects and supportive coworkers, the possibilities for my summer are endless. I will need to consider what is reasonable for my two months here while being inspired by an organization dedicated to considering forever.

Learn more: