by Rebekah Ratcliff

When it comes to protecting lands, you absolutely have to love them. Between long days on the computer and long days outside, our staff give so much to make sure that this place is loved and cared for. While we all have our professional expertise, working with the land in Central Oregon has helped us to grow loves for all kinds of other things. We have learned to love weasels, pines, snow, mountains, and our office mates! One thing is for sure, we would not be able to keep up with these lands without the dedication and passion that our entire staff shares. We are so grateful to have such a wonderful team to continuously learn from and with!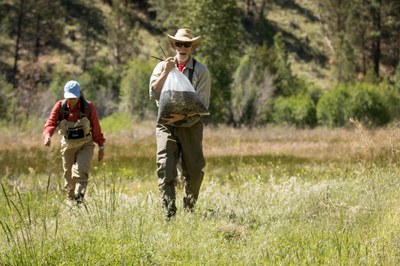 Brad Chalfant
From conversations about skiing to the most fun facts about fish, we are grateful to have Brad Chalfant as a visionary and protector of our lands. His dedication, passion, and love for Central Oregon show every day, and we are excited to continue to share his passions (especially skiing) far into the future.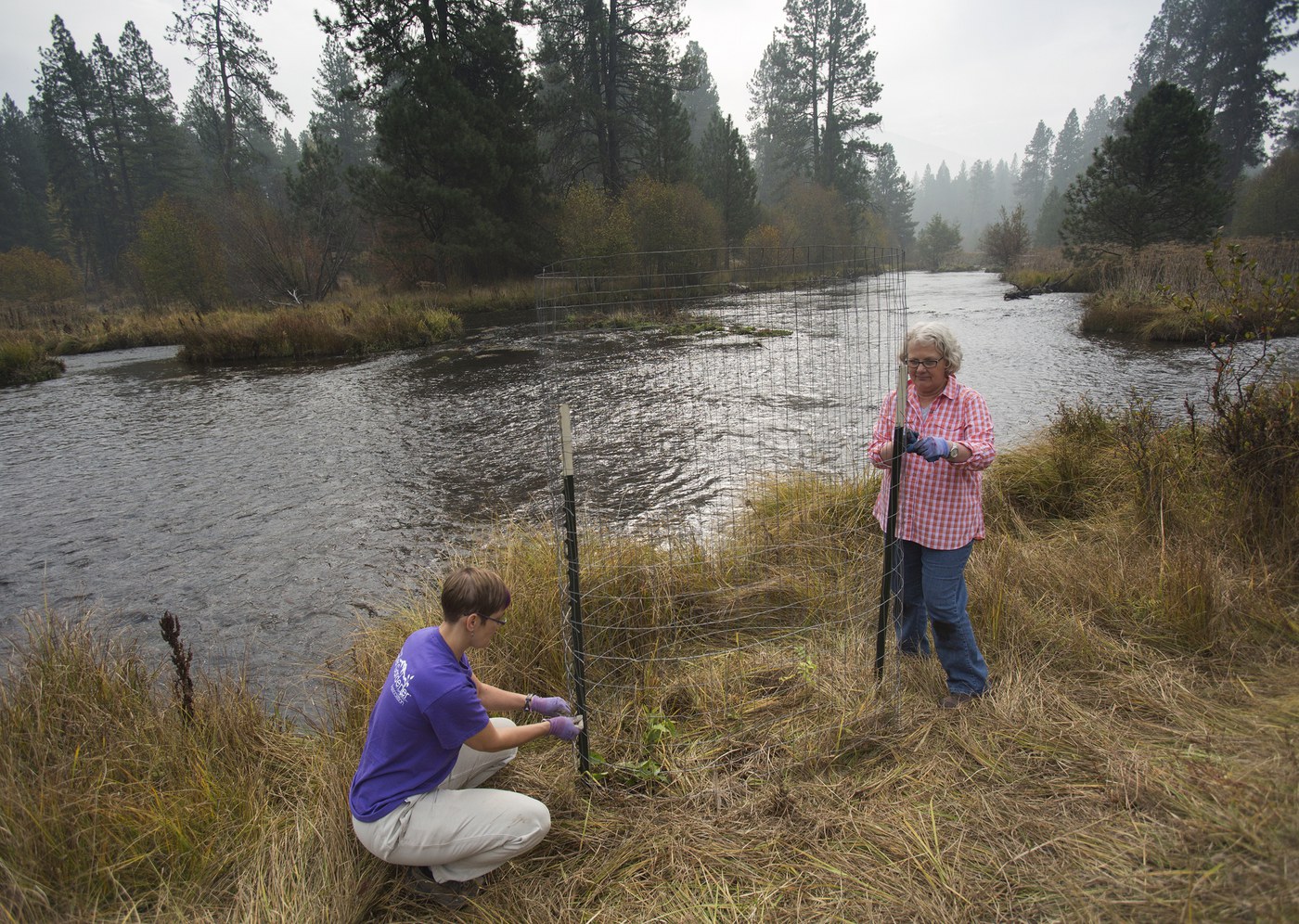 Pat Cohen
The face of the Land Trust, Pat Cohen makes all who connect with us feel welcome, invited, and like a friend. Whether it is a laughter-filled phone call, a visit to the office, or on a Preserve work party, Pat brings life to our work. We know the office would fall apart without Pat. We are excited to continue learning from (and laughing with) Pat as we work towards a future with even more friends on our lands.
Amanda Egertson
Protecting lands takes a lot of care and luckily, Amanda has no shortage. Whether it is learning how to restore a stream, burning piles of trees, or showing us all how she released her favorite butterfly, Amanda never ceases to amaze and excite us all! We look forward to seeing how she continues to care for our lands so they will be enjoyed far into the future and for many, many more butterflies to come.
Betsy Hartley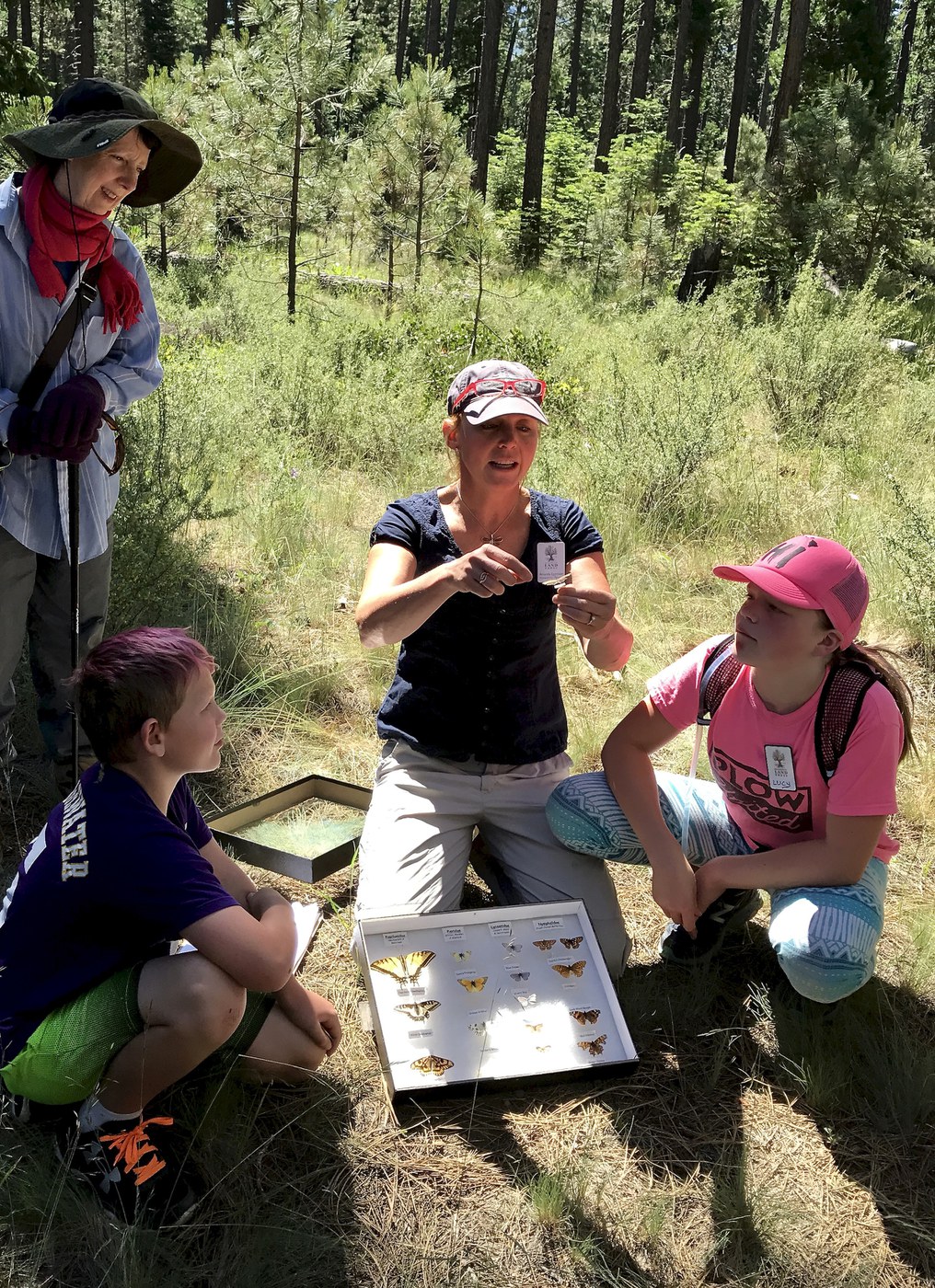 Whether she is walking the block, swimming some laps, or in her office, Betsy puts all she's got into each of her projects. There is nothing that can stop Betsy from finishing projects (after she's had her morning cup of coffee, that is), meeting new people, and continuing to spread our love of the land. We are thrilled to see how Betsy's excitement and energy help to push us forward.
Jana Hemphill
Protecting the land means we juggle a lot of moving parts and Jana helps us all to keep them straight. As an expert organizer, letter writer, and recycling master, we are always coming to Jana for help with our database (and our cheese pairings). Jana works hard to share all the exciting new happenings at the Land Trust. We are excited for her to continue growing our membership and keep everything in order for years to come.
Neal Marks
It takes a whole community to protect our lands. Whether it is making phone calls, managing millions of wait lists, or making playlists of work tunes, Neal is willing to do whatever it takes to protect our lands (as long as he doesn't miss band practice). Neal makes it clear that we are grateful to all of the folks we work with, but we want to make it clear that all of the energy and puppy updates Neal brings to our office are so appreciated.
Sarah Mowry
Protecting the land means you have to know the land. Sarah knows the in's and out's of every property, where the best hikes are, and what to look for (although she may not always know where things are in her office). Whether she is writing about our properties, managing hundreds of property tours, or designing beautiful materials, she is always engaging our community in creative ways. We cannot wait to see what signs she installs next!
Fiona Noonan
Protecting the land isn't always so simple and luckily Fiona is here to help us move toward more and more land protected for important wildlife. As she continues to help implement our strategy to address climate change, we continue to learn more and more about the history and ecology of Central Oregon (as well as hear about her most recent loaf of bread). As our community faces the challenges of climate change, we are thrilled to be led by such a passionate, quick-learning, and innovative member of our team.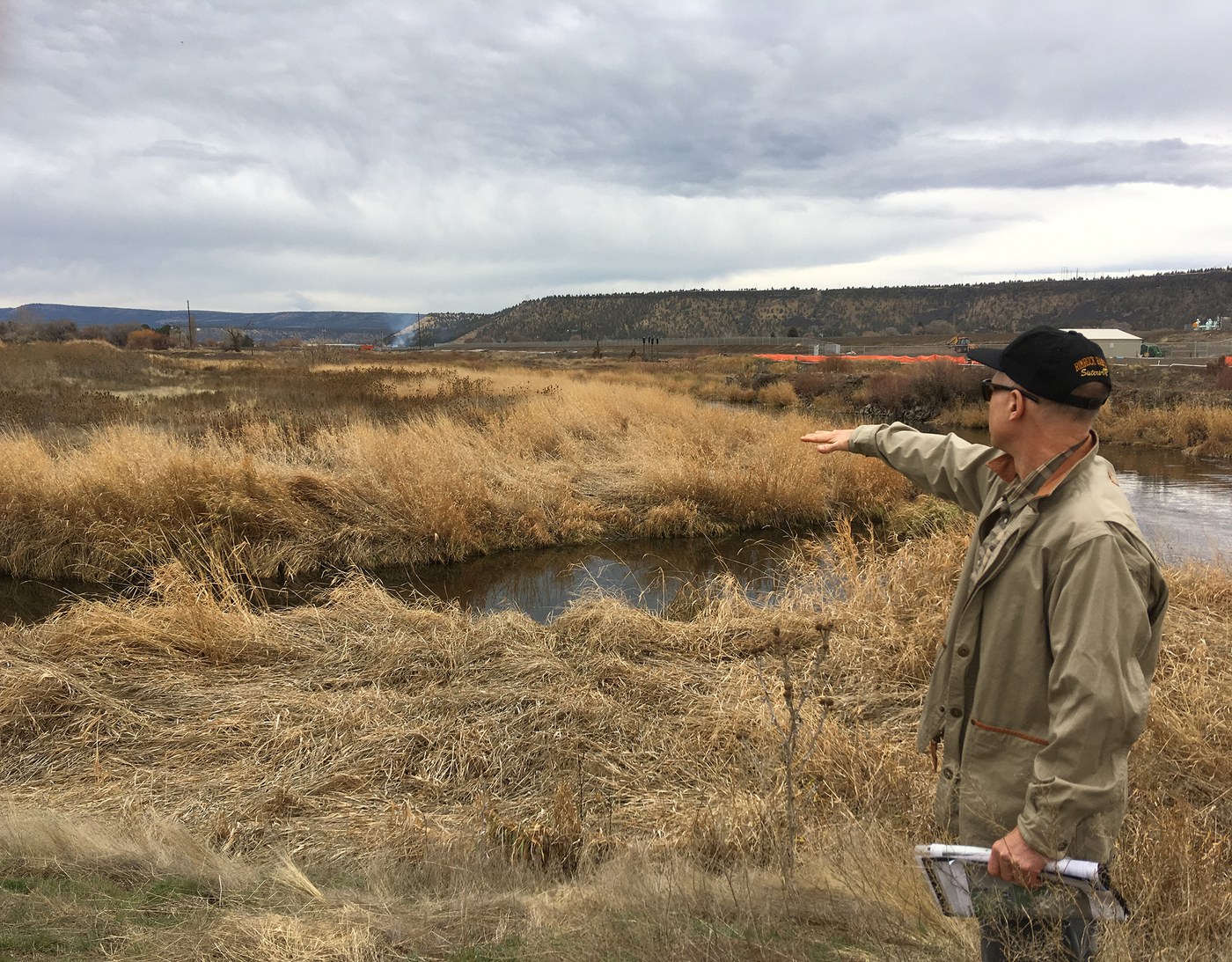 Brad Nye
Conservation is a long process. No one knows this better than Brad Nye. Whether a project takes ten hours or ten years Brad will (most likely ride his bike) to wherever he needs to be to make sure our lands are being protected. We thank Brad for helping us decode acronyms and navigate all of the necessary documents it takes to conserve land forever.
Rebekah Ratcliff
Rebekah Ratcliff is me, and it is a little odd to write self-gratitude publicly, but I absolutely have a lot of gratitude for the team I am able to work on. Whether it is learning about our lands, our birds, our water, our computers, or our people, there is always someone willing to teach me something new. Together, we accomplish quite a bit, and I am thrilled to get to share all of the hard work that happens here at the Land Trust with our community. I hope to share more exciting news about our lands throughout every season.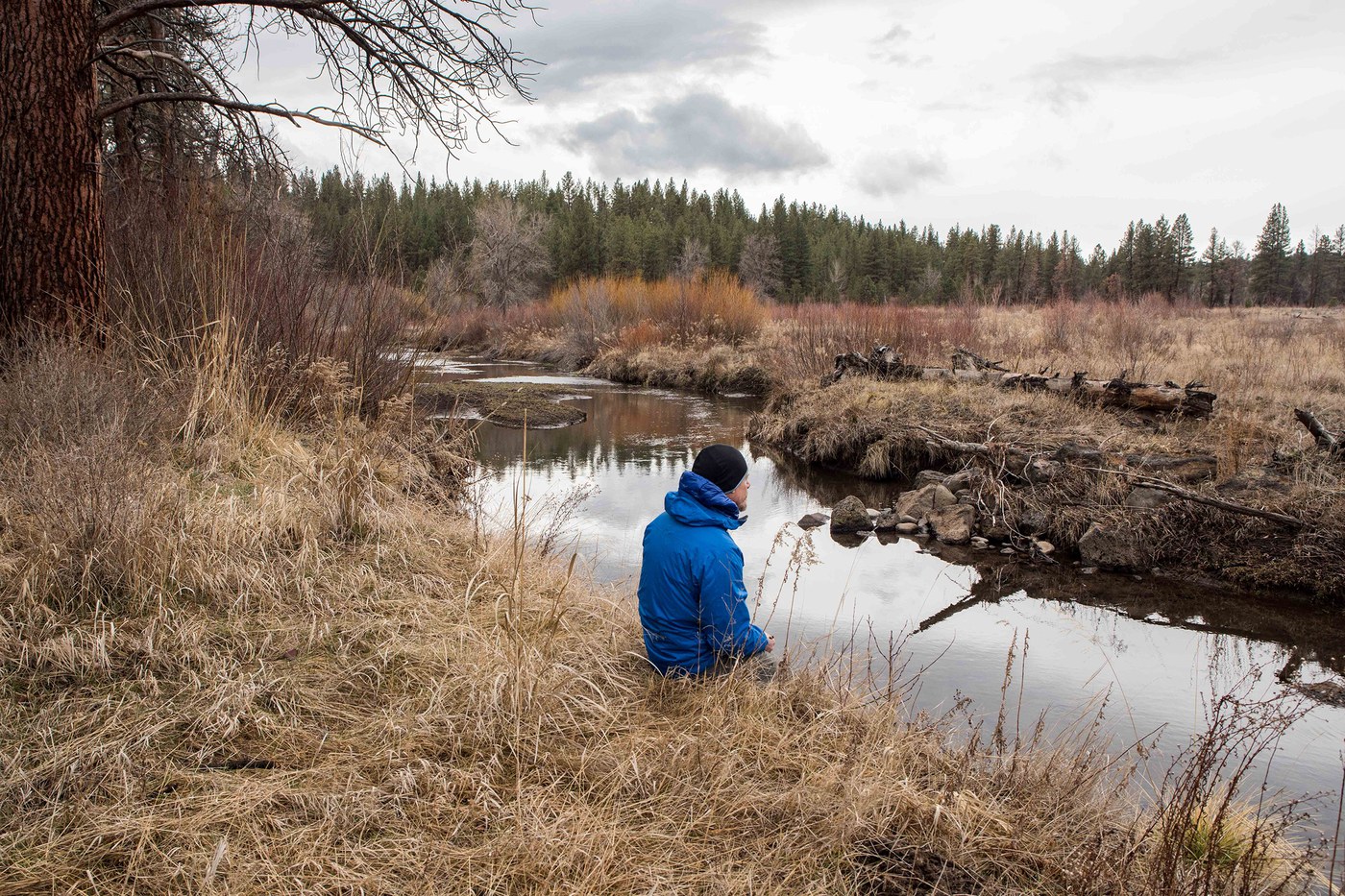 Michael Rubovits
When the sun is shining, the land is being conserved, and everyone wants to be outside, Michael is probably looking at a spreadsheet. We really could not accomplish what we do without the careful work Michael does to keep our organization and our staff (and our often grumpy computers) happy! Between the board, the staff, and the finances, Michael has a lot to keep track of, but we are grateful for his continued commitment to the work behind the scenes. With his careful eye, we will all continue to work and play in our protected lands for decades to come. 
Jen Zalewski
Questions about birds, trees, flowers, bees or cats (especially cats)--they all go to Jen and she always has or will find an answer. Whether it is long planning meetings, planting thousands of plants, or days laying tarp in the boiling sun, Jen really embodies the idea of stewardship. She knows when a tree has fallen and how exactly it can benefit the land around it and we continue to learn from her and her many experiments on our Preserves. We look forward to watching our lands grow healthier and healthier as she continues to show them love. 
On Employee Appreciation Day we are not only grateful to work for such an incredible community, but we are grateful to work on such an unbelievable team. Thank you Land Trust team for all the passion and hard work you share for our land and our people. Here's to another year working with you!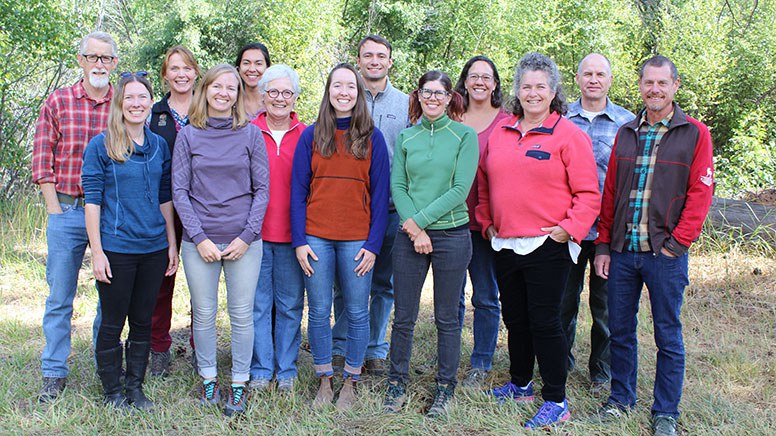 Learn more: