by Rebekah Ratcliff

As its 2019 theme, the United Nations has called for an "Investment in Women and Girls in Science for Inclusive Green Growth." It is no doubt that the many women of the Deschutes Land Trust staff, volunteers, and partners are striving toward that goal. As we look up to and follow the leadership of these women we also look to a bright future with the girls who are following in their footsteps.
These are just some of the girls connected to the Land Trust, and we are already looking to them and others to help lead Central Oregon to healthier and more inclusive growth. As we think about the future of our communities and our lands we are inspired and thrilled by young women like these: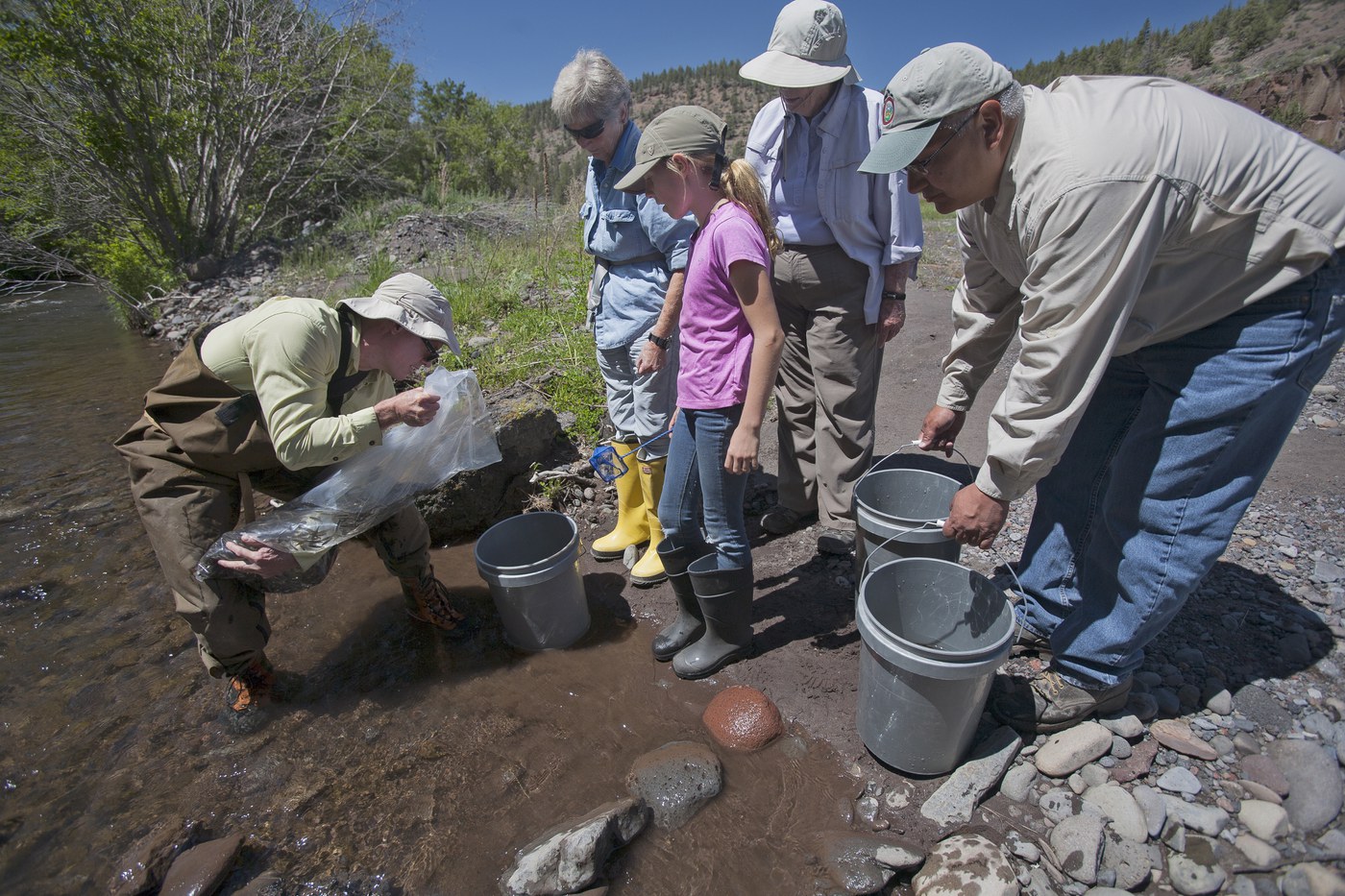 Olive Nye, Daughter of Brad Nye, Conservation Director
Olive is an 8th-grade student at Pacific Crest Middle School. She has released fish, planted native vegetation, and pulled many weeds with the Land Trust. Olive has invested countless hours researching Central Oregon's spotted frogs and has worked to be sure they are protected in our future. As a member of the Pacific Crest Green Team, Olive worked with her schoolmates to bring the plastic bag ban to Bend's City Council. She continues to work with her school on recycling and other conservation projects and we are excited to see her continue to be an advocate and voice for our healthy lands, air, and water.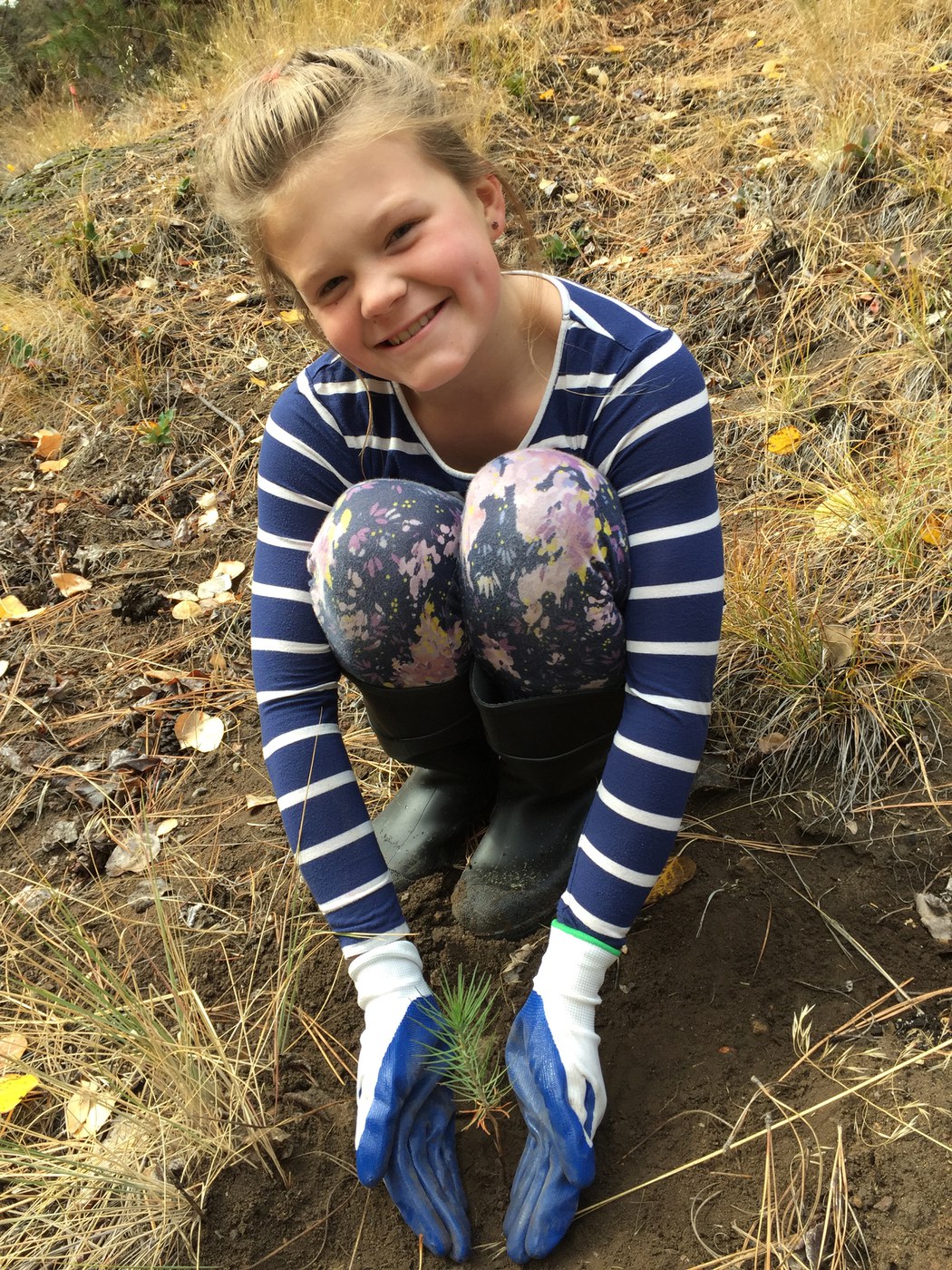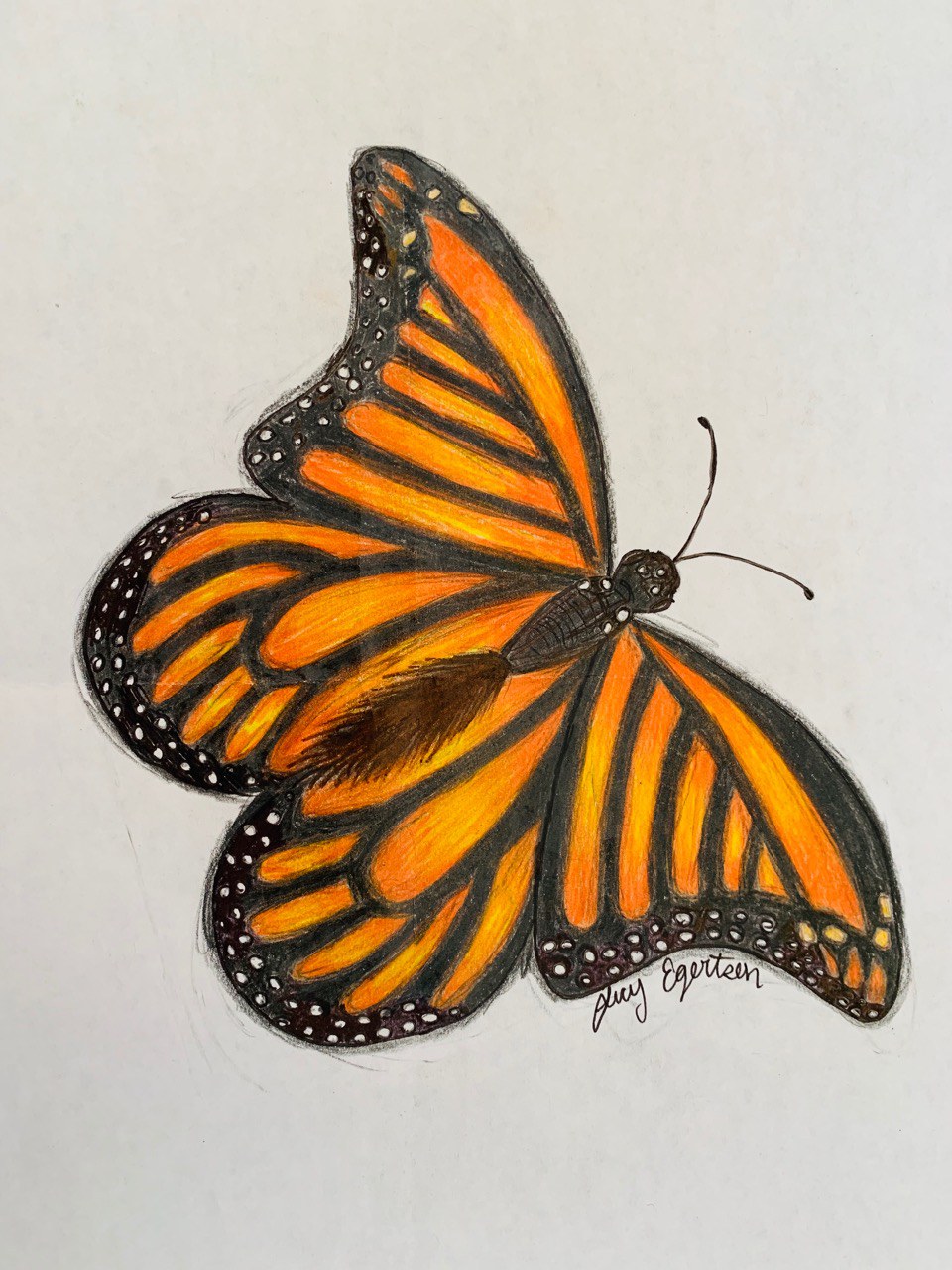 Lucy Egertson, Daughter of Amanda Egertson, Stewardship Director

Lucy is a 6th-grade student at Westside Village Magnet School. She has helped raise, tag, and release monarch butterflies (watch a video by Lucy and Eli, her brother). She continues to plant milkweed with the Land Trust in support of a healthy monarch population in Central Oregon and co-leads butterfly walks in our Walks + Hikes program. Not only have Lucy's hands been full of butterflies, but she continues to create art to generate awareness and advocate for the monarch population of Central Oregon. Her original artwork will be featured at an upcoming monarch conference, and we hope to continue seeing her art and her butterflies in Central Oregon.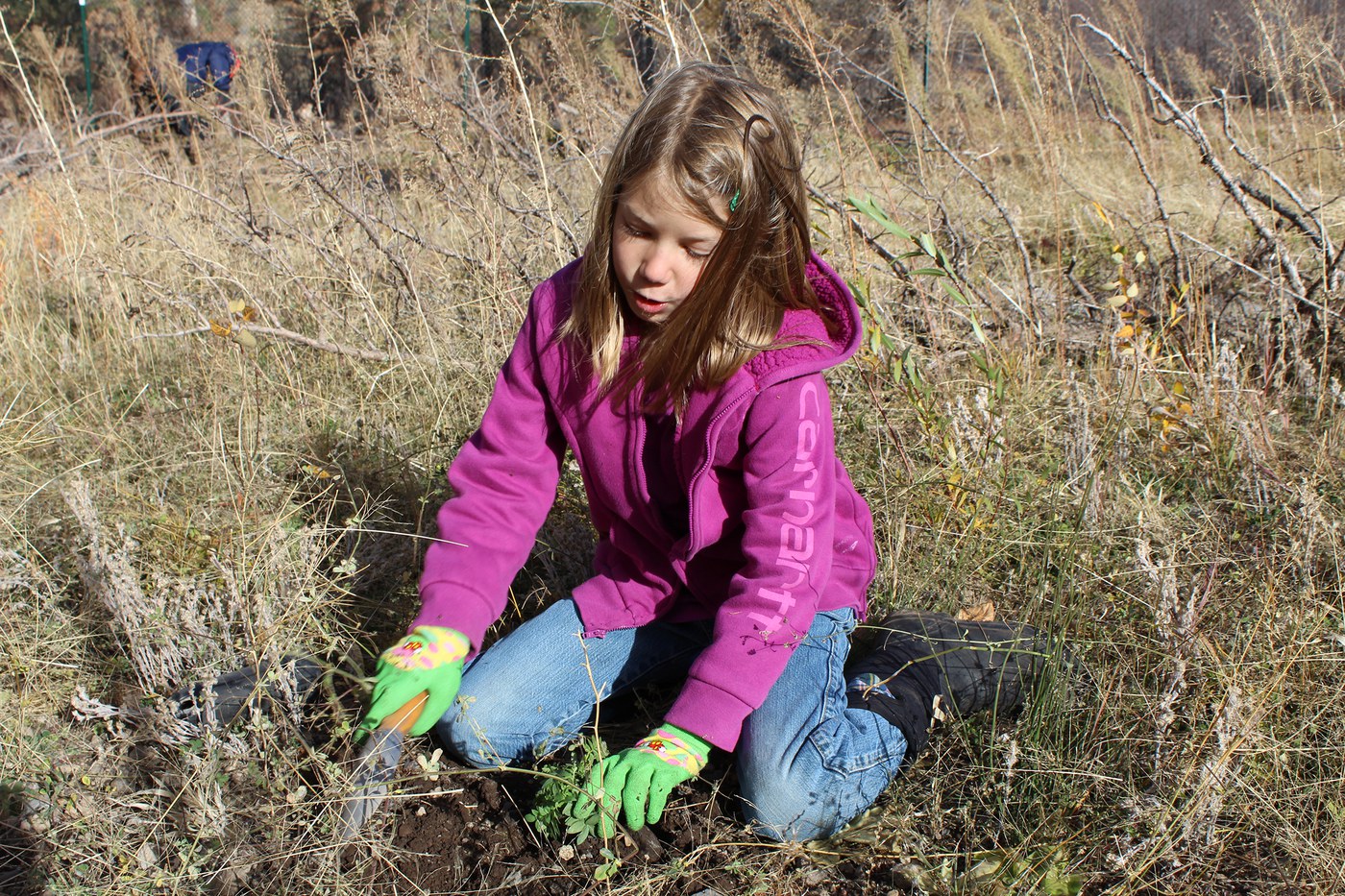 Zoe Mowry, Daughter of Sarah Mowry, Outreach Director

Zoe is a 3rd grader at Westside Village Magnet School. Zoe has volunteered with the Deschutes Land Trust for more than four years. Whether she is helping clean up a creek, plant native plants, or pull weeds, you can count on her to do the work that needs be done to protect our land with a smile on her face. We cannot wait to see all that Zoe accomplishes to make our lands healthier over the next few years. 
Whether it is these or the many other girls we walk alongside on Land Trust Preserves we are excited to envision a future for women and girls where they are supported, recognized, and become leaders in science. The empowerment of the young women in our communities has the chance to bring the ideas, expertise, and creativity we will need as we address the challenges of our region in development and climate change. Today, less than 30 percent of researchers worldwide are women and only about 30 percent of female students select STEM-related fields. By supporting, encouraging, and opening up these pathways to our girls today we will pave the way for an inclusive and diverse future in science and conservation leadership.