by Rebekah Ratcliff 
While historically women have been underrepresented in science and conservation, we are thrilled to be in a community and time where women are taking leadership. Decades of movement has brought women to the place they are now. As we continue in the paths of leaders like Rachel Carson and Winona LaDuke, who have vastly inspired and moved conservation forward, we are excited to learn how current leaders are moving and shaking within the environmental movement. These leaders are creating paths for the future of our lands and a new generation of leaders. 
We are honored to raise their voices today and learn from their hard work in conservation for our communities.
Learning from Local Leaders in Conservation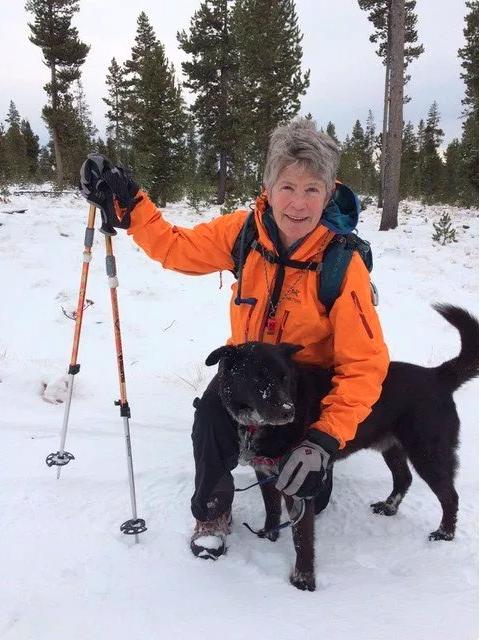 Joanne Richter
"We're crawling when we need to be running."
Being a Montana Native, Joanne has a deep love of wild places and open spaces. She has degrees in Aquatic Biology and Marine Ecology and has over 30 years of professional experience working to preserve and protect our watershed.
For Joanne, conservation has been a passion of care. Having worked throughout her life as a scientist and as an outdoorswoman she says she has felt a particular responsibility to care for and protect our the amazing natural resources we have in the northwest and in Central Oregon specifically. 
Professionally and personally Joanne has become an advocate for our lands in a natural way. By following her passions Joanne has found herself a leader in our community, an explorer with the Great Old Broads for Wilderness, and a driving force for the Central Oregon Climate Change Coalition. She hasn't stopped "fighting for the things [she] holds dear."
When we asked Joanne how she started her journey toward conservation she began to describe the dynamic and force-filled woman that her mother was. Joanne's mother was an outdoorswoman, a skiier, and a bowler and Joanne was raised with her mother's values. The respect and voice her mother passed along, even during a time where women's voices were small, taught Joanne to do and pursue the things she loves.
Today, pursuing those passions means that Joanne advocates for the health of our land and our communities, but she knows these challenges will carry on. In our conversation, Joanne shared that it is "gratifying for young people and young women to engage these issues with rapt attention for the work ahead" because the future women and young leaders are the ones who are going to see this through.
As we follow in Joanne's path and are guided by her leadership we hope we can run instead of crawl toward healthier lands and more connected communities.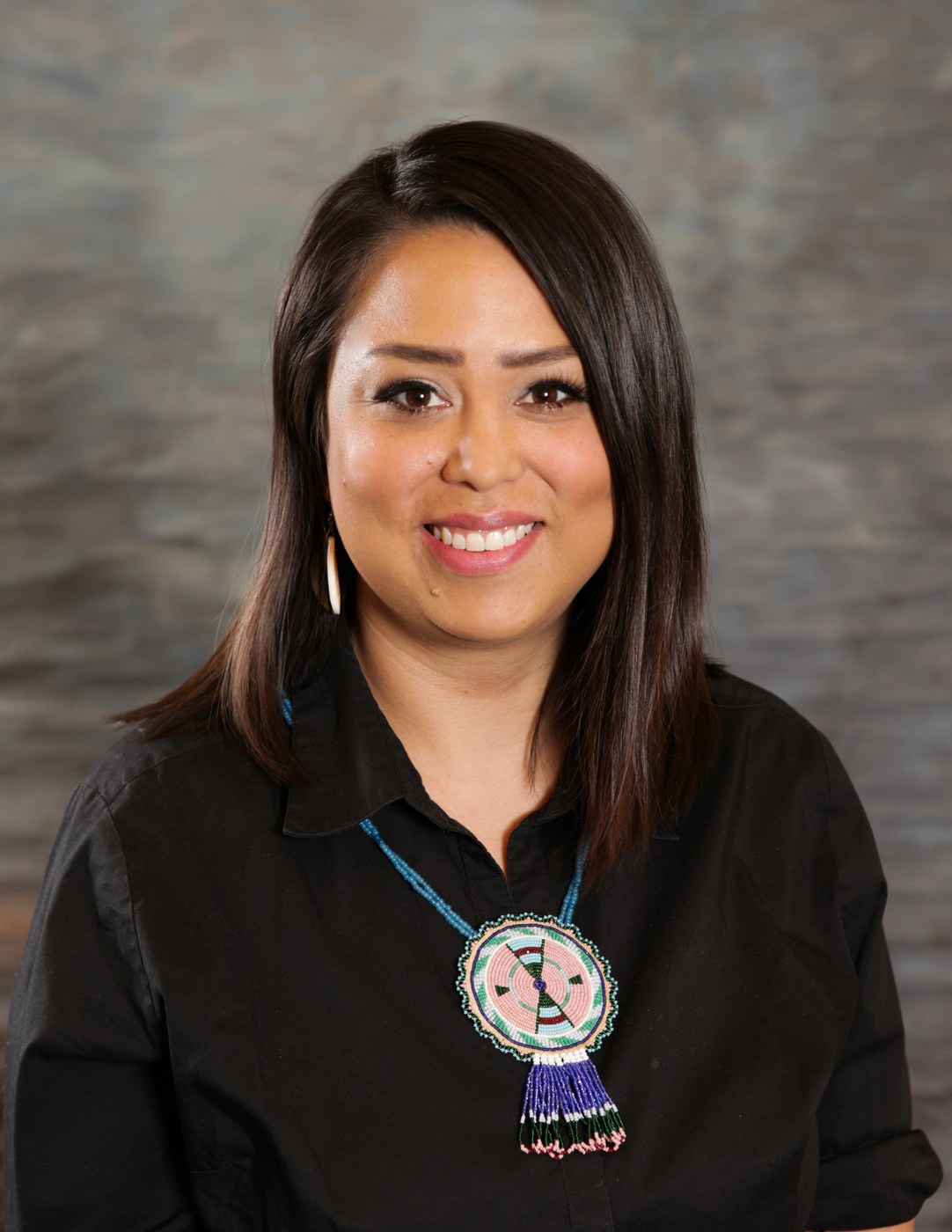 Carina Miller
"take what you need and let the rest grow"
Carina Miller is a member of the Confederated Tribes of Warm Springs and comes from the traditions of Warm Springs, Wasco, and Yakima peoples. She is currently the youngest member of the Confederated Tribes of Warm Springs Tribal Council and is committed to addressing impacts on tribal people and collectively, as a people, healing our entire community.
For Carina conservation is not an action to be done but a life to be lived. When Carina began to talk about conservation she described it as "our relationship as a collective to protect our places" and she urged that we need to take a deep look at the ways we are living as humans to make healthier connections to our lands and to each other.
Councilwoman Miller shared that she would not have the voice she has today if it wasn't for her grandmother. She is honored to be compared to such an eloquent and graceful woman. Carina said it was in her grandmother that she learned her voice and strength, she learned to be assertive and be taken seriously. Her grandmother shared with her the knowledge and beliefs that Carina said still teach her and reveal lessons to her today like a treasure chest full of science and wisdom.
Though her grandmother raised her to be a leader, she decided to lead when she spent time with leaders and saw how many critical and difficult conversations were not being brought to the table. She would be the person to talk about gender equity, to talk about white privilege because there was no one else to push forward those conversations. Carina shared that Central Oregon is a hard place to be, it is a place where institutionalized racism and historical trauma is playing itself out every day. She said she has to constantly validate her identity but that she has found her voice. The racism, the struggle, that has not gone away but it is too important for her to not speak up. As an indigenous woman, Carina felt it was important for voices that have been silenced or excluded, those who have been left behind, to be brought to leadership. Carina sees her journey not only as her own but as a chance to create a path for the other brilliant people around her to have their voices heard. This is happening now; young women, women of color, native women have this path forward and Carina says "we need their leadership."
But it is hard. "The leadership is hard work and we are in hard times." Carina shared that in her position she is constantly questioning herself. She and other women or young leaders are questioned and undermined but she asks that new leaders believe in themselves saying, "You have to believe in yourself and face the doubt. It is a struggle, but know your struggle may reach others. Those connections make a difference, and [we should be] proud of where we are going."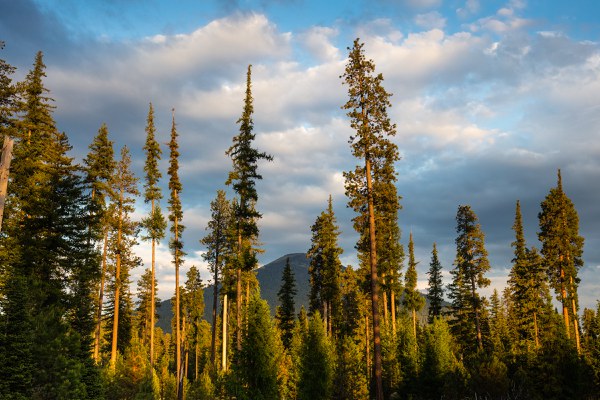 As climate change and other challenges approach us Carina is excited to see the future of women in leadership and in conservation. She shared that our land and our people need more nurturing and less dominating. Envisioning our lands to no longer be places of power but for them to be places of connection, she hopes for a place where people collect, educate, walk, learn, and "experience the world around us as a living thing." Instead of treating it as an object or property we must see it as a relationship where we are connected with the land.
Though capitalism, historical trauma, and modern living have influenced their daily lives her people still have ways of believing that guide them. Their roots provide them with the core understanding of their relationship with this place.
"There is a creation story of our first foods that has been shared with us.
In the beginning, there were many worlds, and the creatures could walk about all of those worlds. Coyote came to those creatures and said that man was coming, but man was pitiful and would need help. Man could not survive on his own in these worlds.  Man needs help.
This is when my people's first foods began to come forward and began to help us. 
First, the salmon came forward. It would sacrifice its body for us to eat.
Then the deer came forward and offered its body and its hide to keep us warm.
Then came the berries and the roots. The first foods all came forward to help us, and now we honor them. We celebrate their coming, we honor them in the order that they stepped up. We acknowledge their sacrifices and we do what we can to take care and show our gratitude.
This creation story comes to play during our first food celebrations, but it is also evident in our Natural Resources department, our science, our education; we all understand and work to nurture this relationship.
We take care of our environment because we have this core relationship, this connection with our land. We hope that others will seek to respect our people and our ways."
We hope to build trust with communities and create allies as we move forward against the challenges like climate change that are heading our way.
Listening and learning to the leaders before us is our first step. As we continue forward in this journey to protect our lands we can not be more grateful for the paths laid out, the work that has been done, and the energy that has moved us forward to where we are now.
Thank you to Joanne, Carina, and the many women who have walked before us!
We are honored to continue walking forward.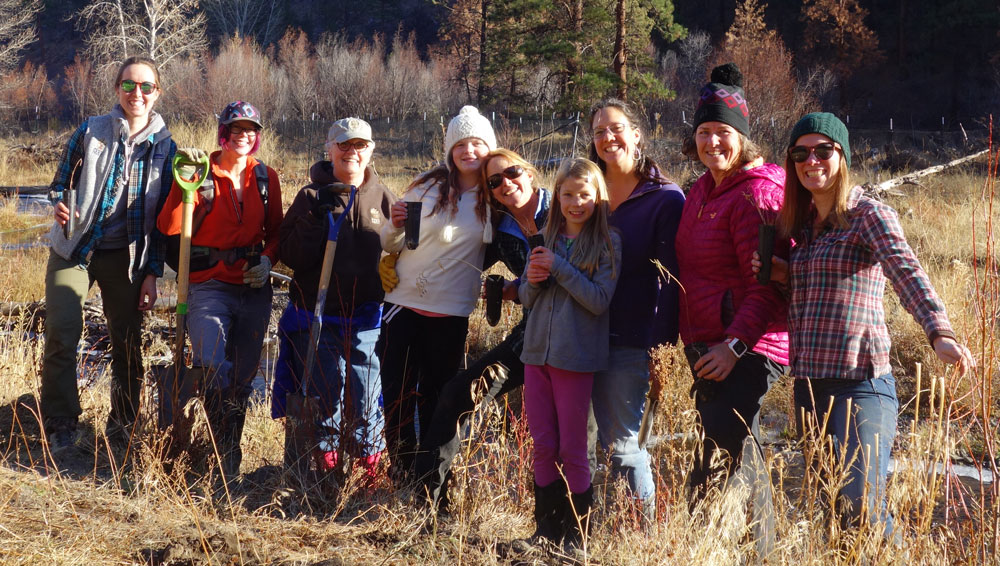 Learn more: