Adapted and reprinted with permission from Martin Winch's Biography of a Place.

Native Americans were the first people to visit Camp Polk Meadow. Geographically, the meadow lies within the boundaries of lands regularly and customarily used for thousands of years (7,000-10,000 years before present) by eight tribal groups.

Columbia River tribes (Wasco [Chinookan], Tenino, Tygh, Wyam, and John Day [Sahaptin]) came south from the Columbia River to visit Camp Polk Meadow. The northern and southern Molalla peoples came from the Cascade foothills west of the mountains. These tribes had a relatively predictable life with abundant resources and temperate climates. They would augment their diet and trade with other tribes by making seasonal rounds to places like Camp Polk and other nearby meadows.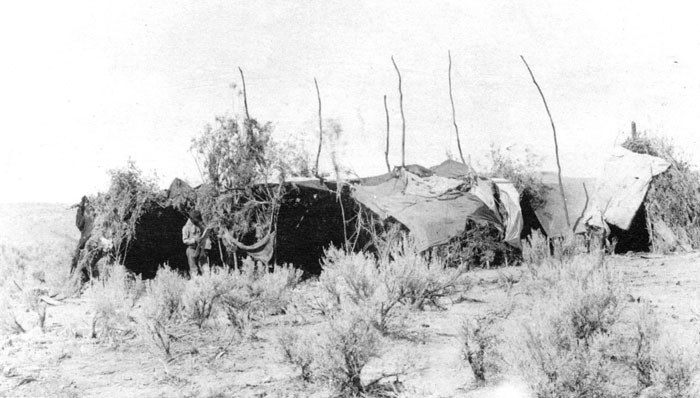 Traveling over the mountains and up river and creek canyons to trade, the first people came through Camp Polk on their way to hunt and fish, to collect obsidian, and to gather roots, huckleberries, and other staples. The men would hunt game for food, clothing, tools, and a variety of domestic and ceremonial uses. They also speared, netted, and trapped fish in Whychus Creek. At that time, Whychus Creek had plentiful runs of steelhead and Chinook salmon. Women came to the meadow to dig roots and tubers. They gathered berries,nuts, flowers, seeds, and other plant material to be used for food, shelter, baskets, tools, and ceremonies.

The Northern Paiute also visited Camp Polk Meadow. These tribes came from the Great Plains and lived in sparse surroundings, requiring them to move often in search of food. They ate nuts, seeds, tubers, waterfowl and fish, and other small and large animals. Conflicts and skirmishes between the Paiute and Columbia River tribes were frequent.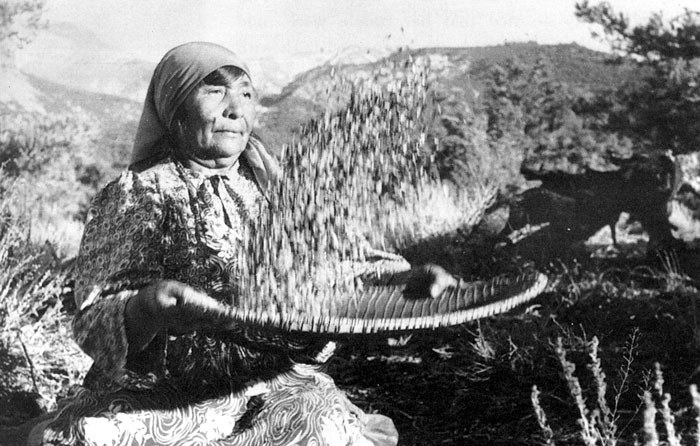 In the 1800s, disease introduced by Euro-Americans killed many native peoples. By 1834, only a remnant—at most, one-eighth of the pre-contact population—remained. Native people who survived were increasingly separated from the places they knew, and their way of life was coming to an end.

In 1855, the superintendent for the Oregon Territory received his orders to clear the Indians from their lands. He did so by negotiating a series of Indian treaties, including one that established the Warm Springs Reservation. Under the treaty, the tribes relinquished approximately ten million acres of land and reserved the Warm Springs Reservation for their exclusive use. The tribes also kept their rights to harvest fish, game, and other foods off the reservation in their usual and accustomed places.

Today, the Confederated Tribes of Warm Springs represent Wasco, Warm Springs, and Paiute tribes. They play an active role in our community and in the conservation and restoration of native lands.

The Tribes have natural resource programs dedicated to the balanced protection, use, and enhancement of tribal natural resources. Native plants and the foods they produce are of importance to the Tribes. They host seasonal cultural feasts around sacred foods that sustain them: root vegetables in the late winter and early spring, salmon in the spring and early summer, and huckleberries in the summer and fall. Protecting these cultural and ecological resources is a high priority for their natural resource programs.

Water is also an important natural resource that the Confederated Tribes strive to protect. The Tribes are co-managers of the dams on the Deschutes River and have played a major role in the return of salmon and steelhead to the streams and rivers of Central Oregon. Their goal is to return native fishery populations to harvestable levels, allowing tribal members to exercise their treaty rights.



Learn more: