by Brad Chalfant

Have you ever wondered how the Land Trust decides the best way to manage our lands? Science-based conservation is key, both in selecting projects and in our land stewardship efforts. Staff regularly attend conferences and stay abreast of the latest research, and we also regularly partner with other organizations, agencies, and universities to monitor, assess, and conduct research at our protected lands.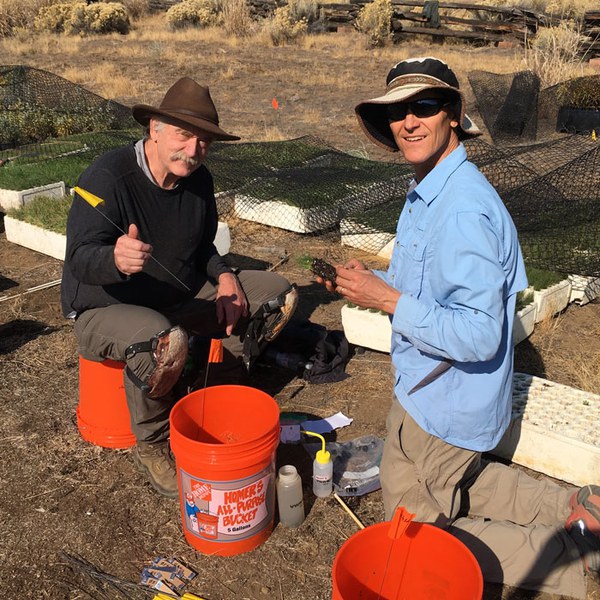 Recently, one of our long-term partners, Matt Orr, an Assistant Professor of Biology at OSU-Cascades, published the results of his research at Camp Polk Meadow Preserve on the management and eradication of cheatgrass. Matt's work has helped guide and inform our efforts to restore native plant communities at our Preserves. Over the years, Matt and his students have also helped Land Trust staff monitor and evaluate various methods of snag creation and determine the methods that produce the best wildlife trees, including nesting habitat for the white-headed woodpecker. It's also worth noting that our partnership with Matt began many years ago when he was an instructor at the University of Oregon and received a generous grant to initiate his research and a field school program from long-time Land Trust donors Tom and Janet Montag.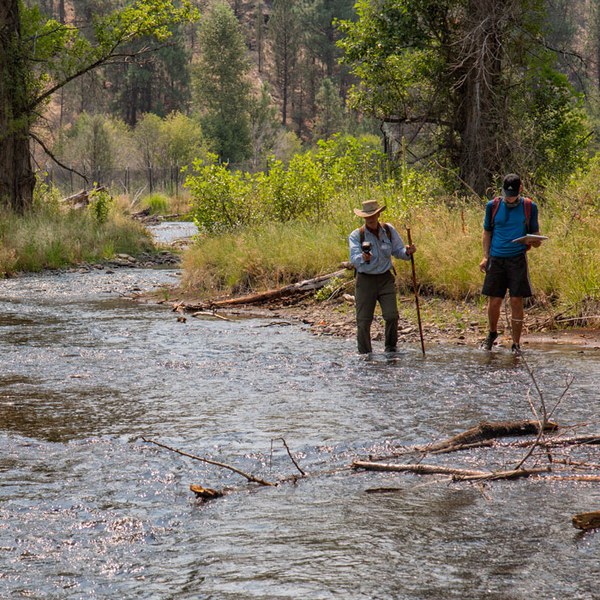 Other research partnerships have included working with Dr. Colin Thorne of the University of Nottingham in England. Colin is leading the research efforts on what is called Stage Zero restoration. Along with Janine Castro, students from the University of Nottingham, and colleagues from Portland State University, he is helping the Land Trust and Upper Deschutes Watershed Council assess the various techniques used in restoring floodplain and stream function along Whychus Creek. An internationally renowned river scientist, Colin's research will not only inform our future restoration work, but will be used in future creek restoration projects around the world.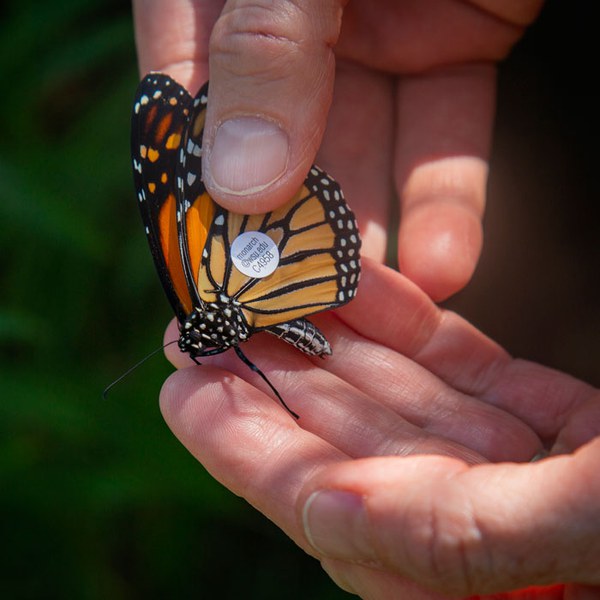 A more recent partnership involves our growing Monarch Conservation program. Our stewardship director Amanda Egertson has an extensive background with butterflies and has also partnered with other experts in the field. This includes Dr. David James of Washington State University, a noted monarch butterfly expert and researcher. The Land Trust has been helping Dr. James by collecting data and tagging the monarchs we have responsibly reared and released. This process allows us to better understand survival rates and the migration course of these iconic creatures.

These are just a few of the science partnerships that the Land Trust has fostered. We hope this offers a peek into the role that science plays in the protection and stewardship of our protected lands. Thanks for helping us make these partnerships possible through your generous support of the Land Trust!

Learn more: