Summer is here and with it comes camping season! Spending the night out in nature is a great way to connect with your family and learn more about the plants and animals that live in your region. I'll be the first to admit that camping can seem a bit daunting when you have small children! If the planning, packing, and logistics of babies crawling through dirt are making you think twice, try a backyard campout instead! June 22nd has been designated the Great American Campout and you can join in on the fun in your own backyard, patio, or, if you're more adventurous, your local parks or forest.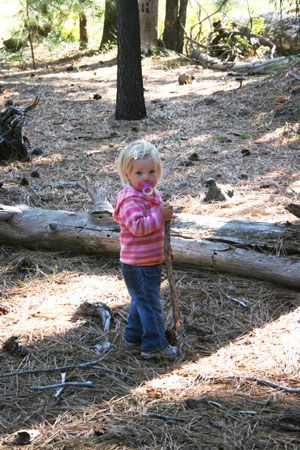 As a parent, I think camping has huge benefits for my own family. My favorite is the time together outside observing and being in nature that brings us closer and connects us to what's really important. Camping in the backyard also has the same benefits, but can make your life a lot easier. My favorite benefit: no planning and its super accessible! You can decide at the last minute to camp in your backyard or on your patio. If you don't have tents and sleeping bags, you can still camp out with cushions, blankets and pillows. Central Oregon is pretty forgiving in terms of weather--you can pretty much always find a clear night for camping sans tent! Finally, if you forget something or someone refuses to sleep, you can always run inside! But don't just take it my word on the benefits of backyard camping, here are five of my children's favorite things about camping in our backyard!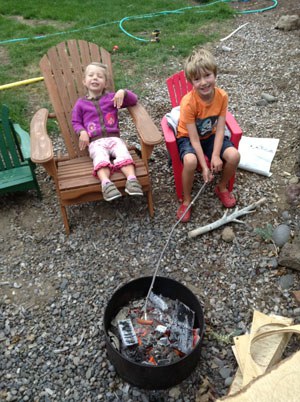 Will and Zoe's Favorite Things about Camping in our Yard:
The whole family gets to sleep in one place.
Sleeping out in the yard and listening to the night sounds you don't normally get to hear.
Discovering plants, bugs, and signs of animals you never knew were in your yard.
Seeing stars in the city.
Cooking over the fire. Backyard fire pits make for excellent cooking adventures. If dinner seems like too much, camp out after dinner!
Smores! Graham cracker, chocolate and marshmallows taste great in your yard as well. Bonus: if you can't have a fire in a pit, try your grill, or I hear microwaves work!



Want to join in on the fun?
1. Check out the National Wildlife Federation's awesome website devoted to the campout. There you can learn more about:

2. Then, make a plan to campout on June 22nd! Grab the kids and head to the backyard. Just do it! If you can't make June 22nd work, make a pact to camp out one night this summer.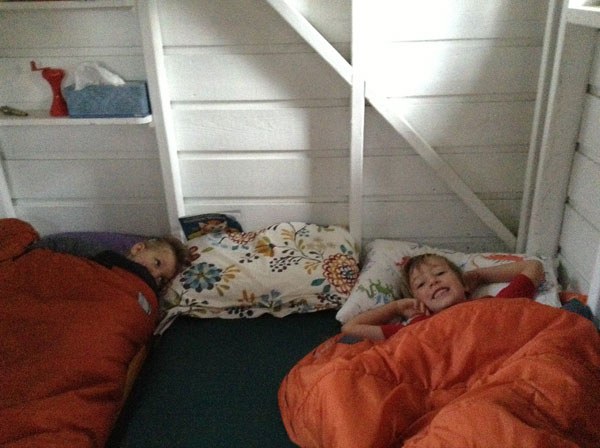 3. Alternatively, if you want to go big on June 22nd, look to these great resources to help you go camping on state or federal land:


Learn more about children and nature: