In honor of the Land Trust's 25th Anniversary, we're sharing the stories of our flagship Preserves—the places, the people who have helped care for them, and the power they have to create a brighter future. 


Ginger Durdan-Shaw
As a child in the 60's Indian Ford Meadow was our playground. My siblings and I, along with some of the children of the first owners on The Hill, would saddle up our horses and ride along the creek and hang out in the old barn. We'd get really muddy in the pond, clean off in the creek and have loads of fun. My brother and I loved riding to the old Hindman barn. In those days the structure was more intact and we could climb up to the hay loft and swing down on a rope. Ah, the freedom of a childhood the 60's.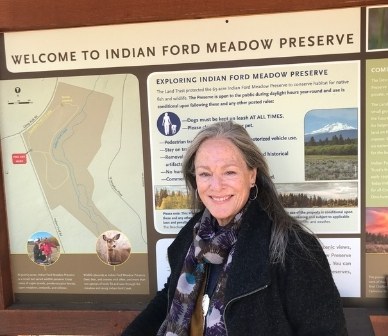 In the 70's, as my father and his partner further developed parcels of Indian Ford Ranch, we were very proud and happy when dad, aka Scott Durdan, supported the idea of creating a "meadow covenant" and made it happen. This covenant established an area including the creek and meadow that was protected from any development. Unfortunately, there was a small strip of land along Camp Polk Road that was not included and a subsequent owner was considering developing it. Enter Maret and the neighbors in Indian Ford! They joined with others who had the vision, passion and stamina to create a new way to protect this land. Deschutes Land Trust was born and those of us who have loved and played on this land for decades are forever grateful! Today, it's a great joy to take my grandchildren on a walk through the preserve and tell them stories of my childhood and their grandfather. And to tell the story of my friend Maret and neighbors working together and how we can all take part in preserving the land for future generations.
~Ginger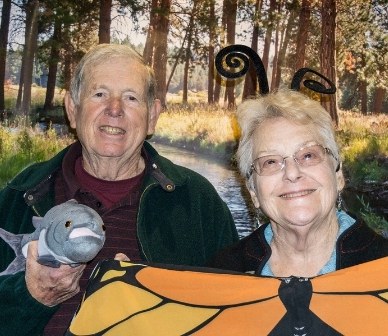 Sue Edgerton
The Deschutes Land Trust has been like family to me since Paul and I first joined, and he gave his first tour at the new Metolius Preserve with Amanda, who was also new to the area and the Land Trust. My memories are many, varied and rich, and I sure appreciate all the hard work and dedication that the staff and board and all the volunteers and supporters do all the time. It is beautiful to walk in any of the preserves and see nature, hear the birds call, see them flitting by, and cherish all my memories there. Thank you for all you do.
~Sue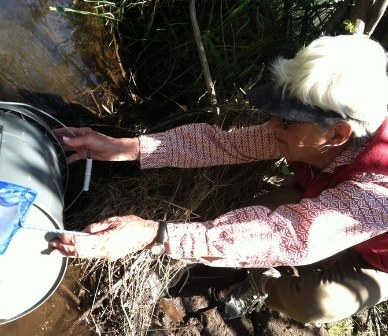 Gretchen Dakin
When Bill and I first moved to Sisters, Oregon in 1993 we were spellbound by the stunning views and easy access to nature. Indian Ford Meadow held a special place in our hearts as we were lucky enough to live on the edge of the meadow where we enjoyed watching the quiet solitude of nature unfold throughout the seasons. It became clear to us that we needed to help protect this beautiful meadow from further development so that future generations could also enjoy watching and learning about this unique natural habitat. Working with Deschutes Basin Land Trust the protection of Indian Ford Meadow became a reality and is now a vital part of the community, preserving critical habitat for native plants, fish, and wildlife, as well as providing a beautiful place of solitude for future generations to enjoy. 

Starting with the protection of Indian Ford Meadow, Deschutes Land Trust has grown to become a significant partner with the community in preserving beautiful and unique wildlands in Central Oregon for many generations to come.
~Gretchen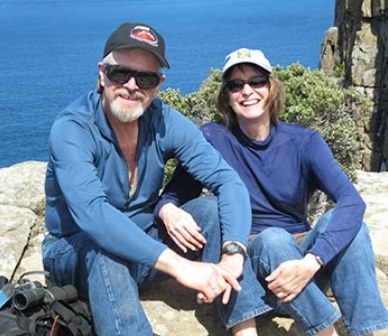 Catherine Morrow
I was working as a planner for Deschutes County when Indian Ford Meadow escaped partition and development because of a conservation easement and the creation of the Deschutes Basin Land Trust. I know that Oregon's land use system does much to keep farm and forest lands from unwise development. But it was clear then, and especially now, that county land use planning can't do the job filled by the Land Trust. The Land Trust actively manages and restores natural resources, forest and stream habitat for perpetual conservation. The conservation, management and education objectives the Land Trust achieves are far beyond what most landowners would pursue. I am proud and grateful for the Land Trust's outstanding work on easements, land acquisition, education and restoration to protect the natural resources and open space we cherish in Central Oregon. I love that there is some public access to beautiful, natural areas that otherwise would not be possible.
~Catherine 


Judy Clinton
The lands committee was introduced to the concept of protecting Indian Ford Meadow or various alternatives. We chose preservation. Little did we know the history that it would become and how the then named Deschutes Basin Land Trust would grow.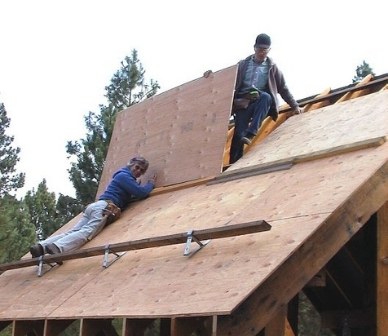 With acquisition came responsibility which involved a group of volunteers erecting a small information kiosk, taking photo points, pulling weeds, controlling trees invading the meadow and attacking Reed Canary Grass better known as Phalaris hence the origin of the Phalaris fairies who sought to control this invasive weed. Many evenings after work were spent in this battle. Our favorite memory was having pizza delivered (beer was provided) to a group of people alongside Indian Ford Road no house number. The pizza delivery person was a bit concerned with no address but went with it. We got to enjoy a lovely sunset and eat our pizza and beer on site. Many of us still laugh about that evening.

I cut my teeth as an invasive weed warrior and learned so much about saving special places at Indian Ford Meadow.
~Judy, Former board member


Look for more stories of our Preserves and what they mean to our supporters on our blog! Then share your stories, by sending us an email!
Learn more: