By Rebekah Ratcliff

While most Central Oregonians don't usually need an excuse to get outside and enjoy the clear open skies and miles of trails, Get Outdoors Day on June 5th is a great excuse to head outside! From easy family walks to longer hikes and history tours, there are so many ways to enjoy and connect with the natural world. Here are a few hiking options to get you started!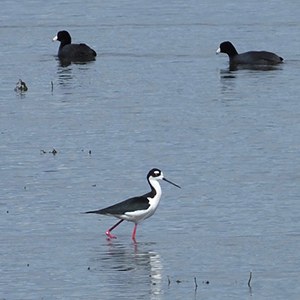 Family bird walk at the Crooked River Wetlands Complex. Take the whole family for a new adventure, but don't forget your binoculars! A trip to the Crooked River Wetlands Complex in Prineville offers opportunities to bird, walk, bike, and hike. Explore more than three miles of paved trails, and be sure to stop at all the overlooks to watch the local waterfowl who call this complex home. Informational kiosks share natural history, and keep an eye out for monarch butterflies in the wetland's pollinator gardens. Finally, as you look out across the Crooked River, take in the Land Trust's Ochoco Preserve which will soon be restored and connected to local trails.

Suggested Route: Paved Loop at the Crooked River Wetlands Complex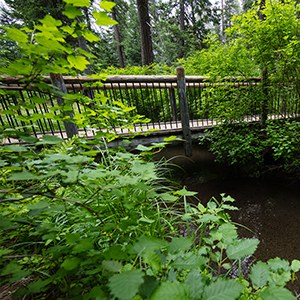 Forested hike from the Metolius Preserve to Suttle Lake. Explore the forests near Camp Sherman by spending the day on the Lake Creek Trail. Start at the Metolius Preserve North Trailhead and make your way along the trail to Suttle Lake. Extend your adventure by hiking the Suttle Lake Loop. The Lake Creek Trail is a multi-use trail, so be sure to give other hikers, bikers, and horseback riders the space they need. Keep an eye out for wildflowers that bloom in the spring! 

Suggested Route: Lake Creek Trail through the Metolius Preserve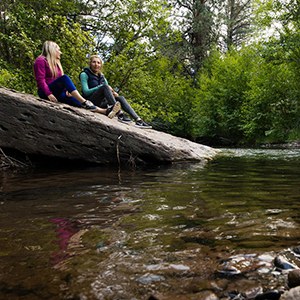 Explore wildflowers and the waters of Whychus Canyon Preserve. There's nothing quite like a warm spring hike along the rushing, cold waters of Whychus Creek! Head to Whychus Canyon Preserve this Get Outdoors Day to look for late spring wildflowers like arrowleaf balsamroot and maybe a paintbrush or two. Then, hike down into the canyon to cool off in the shade along the creek. Remember to pack in plenty of water because the hike back up to the trailhead is sure to get your heart pumping! 

Suggested Route: Mid Canyon Trails at Whychus Canyon Preserve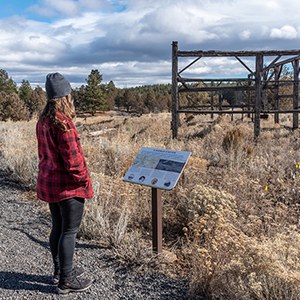 Explore local history and nature at Camp Polk Meadow Preserve. Don't have all day, but want some diversity? Stop by Camp Polk Meadow Preserve to get a taste of some local history, try your hand at bird watching, and walk along the recently restored native plant meadow. The short gravel trail at Camp Polk Meadow Preserve will walk you through the cultural history of the region including the Hindman Barn, one of Deschutes County's oldest structures. Along the way you're likely to see (and hear!) some of the more than 160 species of birds that have been spotted at the Preserve.

Suggested Route: Hindman Springs Loop at Camp Polk Meadow Preserve


Don't want to go out alone? The Land Trust is pleased to partner with the Coalition of Oregon Land Trusts to celebrate Get Outdoors Day on June 5th! Along with other land trusts across the state, we will be hosting outings on June 5th to celebrate our collective work to conserve land in Oregon for Oregonians! Sign up for an outing today!



Learn More: