Thanks to those of you who tuned in to our March 30th Nature Night, American Pikas and Climate Change. It was an informative and engaging presentation from Dr. Matt Shinderman. If you missed it or would like to see parts of it again, you can watch a recording of his presentation below.





Dr. Shinderman began his presentation by giving a basic overview of the characteristics of American pikas and what science has told us previously. He then discussed the parameters of the research project he led through the HERS lab at Newberry National Volcanic Monument and Crater Lake National Park in Oregon, Lava Beds National Monument in California, and Craters of the Moon National Monument and Preserve in Idaho. Dr. Shinderman walked us through the concept that in science, uncertainty is the norm. His research has shown that the American pika is much more resilient than previously thought, and the question of "are pikas in peril?" has the ambiguous answer of "it depends." Dr. Shinderman ended the evening with the comment that American pikas are a symbol of hope and resilience. Indeed, this research has been a piece of good news in the world of climate change.
American Pikas and Climate Change Resources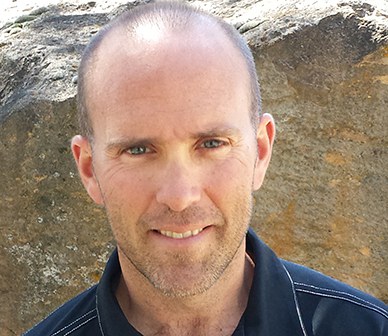 About Dr. Matt Shinderman
Dr. Matt Shinderman is a Senior Instructor of Natural Resources and program lead for the Sustainability Double Degree at OSU-Cascades. Before joining the OSU faculty, Matt received his doctorate from Colorado State University where he studied ecosystem management at the wildland/urban interface, and his M.S. from Utah State University where he studied restoration of degraded sagebrush communities. Matt directs the HERS (Human and Ecosystem Resilience and Sustainability) Lab at OSU-Cascades, a co-laboratory with the US National Park Service that serves as a nexus for research, management recommendations, and curricula related to management of US national parks and other protected areas. Research interests include abiotic and biotic characteristics of habitat refugia for American pika in low-elevation lava flows, sagebrush steppe ecosystem management, and distribution and creation of functional habitat patches for conservation target species in human-dominated landscapes. Matt teaches courses in sustainability, endangered species ecology, rangeland ecosystem management, and field methods in wildlife science.
 Learn more: