Save Skyline Forest! For nearly 20 years that has been the rallying cry at the Land Trust in our long effort to permanently conserve the 33,000 acres of forest land that runs along the base of the Cascades from Bend to Sisters. So why haven't we saved it yet?

The history of Skyline Forest, also known as Bull Springs Tree Farm, is a complex one. The property has changed hands nearly a half dozen times, weathered two major wildfires and a historic economic recession, and seen an explosion of recreation use resulting from a global pandemic.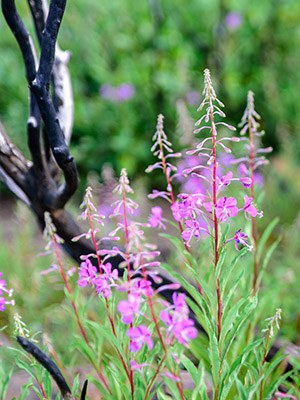 Throughout all these changes, we have never taken our eyes off the prize. To the untrained eye, it may seem like there has been little action. Behind the scenes though, the Land Trust has been steadily positioning itself and preparing for the moment when Skyline's current owners are ready to consider an offer to permanently conserve the forest.

What does this behind-the-scenes work look like? It looks like hours of research and relationship building with government and private funders. It looks like spreadsheets, maps, and reports on current conditions and future management strategies. It looks like ongoing conversations with the landowners to maintain our positive working relationship and keep our conservation goals visible to them. It looks like keeping the community engaged with Skyline through guided tours and hikes. It looks like dozens of cups of coffee with stakeholders and community members to understand your evolving concerns for this special place.

This June, we will be bringing the community together to develop a shared vision for Skyline Forest. This vision will be a key tool for the Land Trust when acquisition of Skyline Forest becomes possible. Through facilitated conversations with key stakeholders and broad community input, we will develop a vision that will inform our future strategies for acquiring, conserving, and managing Skyline Forest.

As an accredited Land Trust serving Central Oregon for more than 25 years, we know that private land conservation moves at the pace of private landowners. Building trust, positive working relationships, and a reputation for excellence in land stewardship are the core strategies that have helped us conserve more than 17,500 acres throughout our region. We know that, in time, we'll add Skyline's 33,000 acres to that count. Help us save Skyline Forest by continuing your support of our mission and we will get there together, I know we will.


Learn more: