The Land Trust has some exciting news to share! We're getting a new look and we couldn't be more thrilled to share it with you. You'll find this look on our website and in our e-newsletter and other publications as they roll out this spring. Why the change? As our organization continues to grow, the Land Trust is endeavoring to form stronger connections with the people who support our work and to engage new people with the work that we do. From the communities where we work to our donors to our staff and amazing volunteers, we know that people are the core of our work. It is people who have helped us to grow our commitment to conserve and care for land in Central Oregon. Together, we are creating a future where conservation and community care come together to protect, heal, and sustain the natural world around us.
Our new look and logo better reflect our evolving work. While we'll always have a soft spot for our regal juniper, the new tree in our logo contains symbols of our commitment to community, conservation, and caring for the land together.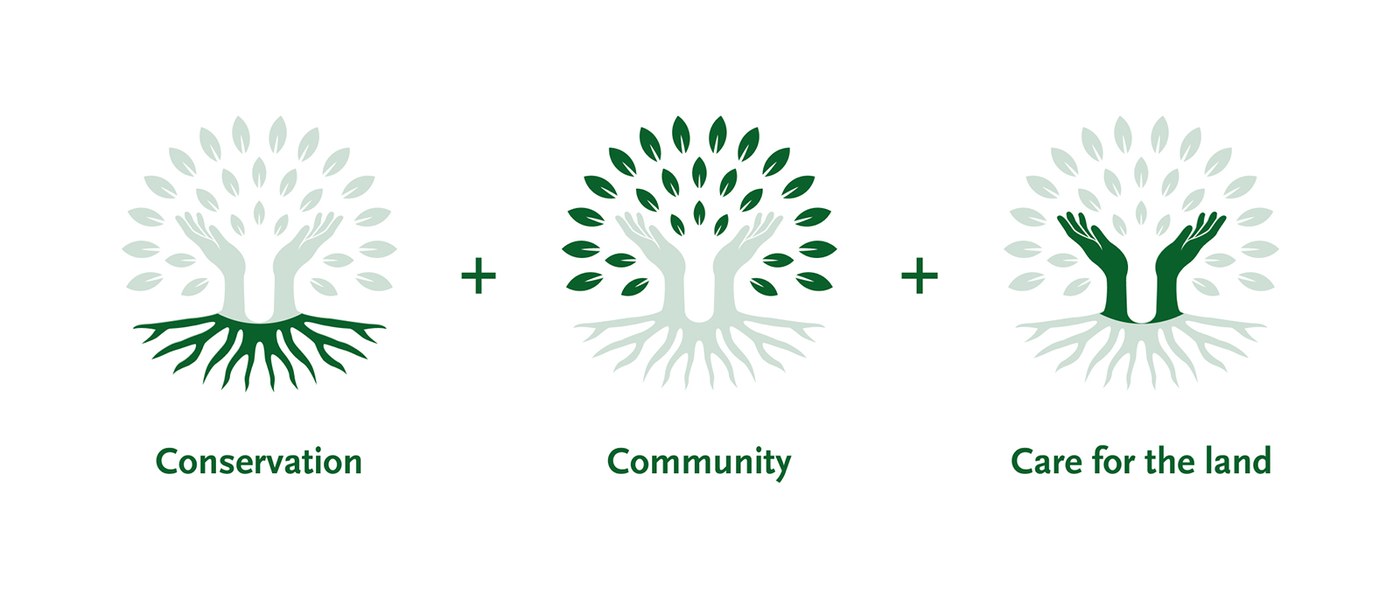 You'll also find that it is now easier than ever to connect with our work. Our new website and publications have been designed with accessibility in mind, and we are striving to provide a better experience no matter how you access our content.
Finally, while our visual identity may look different, I can assure you that our commitment to integrity and excellence in conserving and caring for the land will remain unchanged. We will continue to protect wildlife habitat, restore our creeks and rivers, and to help our communities—human and natural—thrive. As we move toward our organization's future, we will always be informed by our past and incredibly grateful for all of those who supported us along the way. We are excited to step together into the challenges of the future. We hope that no matter who you are, when you see our logo, read our newsletter, or join us for an event you will feel inspired to help us to achieve our mission: to conserve and care for the lands and waters that sustain Central Oregon, so local communities and the natural world can flourish together for generations to come.


Deschutes Land Trust
Conservation. Community. Caring for the land.