As I finish up the final week of my 10-week internship in Central Oregon, I am looking back on five memorable experiences. Here is a small glimpse into my dynamic role at Deschutes Land Trust.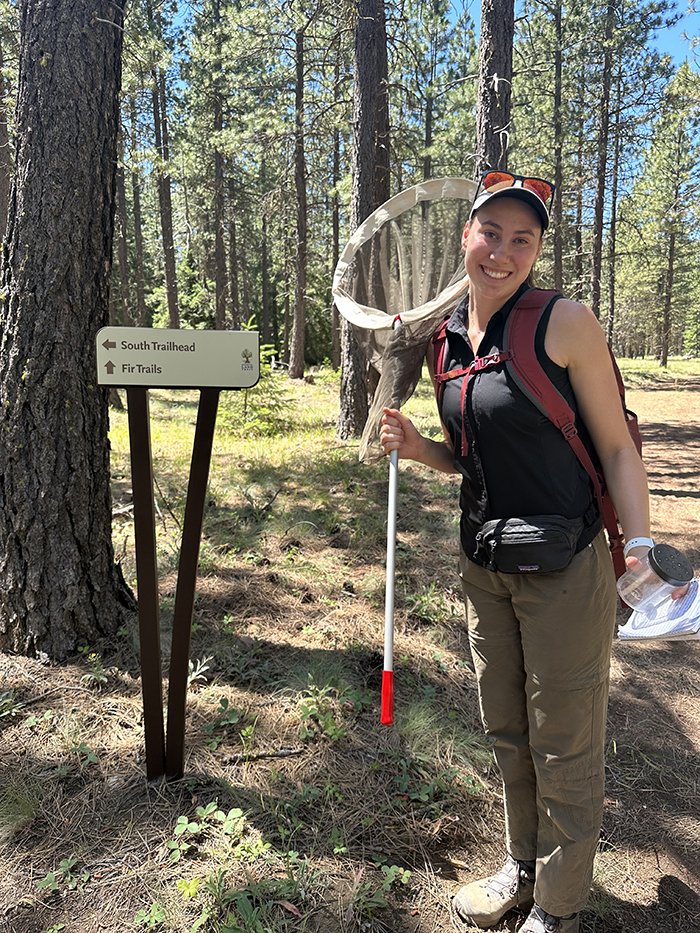 For "outdoor explorers week," I led a monarch butterfly presentation and activity for the youth summer camp at Madras Aquatic Center & Recreation District. The large age range of the campers allowed for many perspectives and learning opportunities for all. They loved all the fun facts and especially enjoyed our craft at the end!


I learned many technical terms at the annual Fisheries Workshop hosted by Portland General Electric & Confederated Tribes of Warm Springs. I now have a better understanding of current fish reintroduction efforts and restoration projects in the Deschutes River basin.


At the Deschutes Trails Coalition E-Bike Community Town Hall, I listened to many viewpoints and gathered my own opinions on Class 1 pedal-assist electric bicycles on non-motorized trails on the Deschutes National Forest.


I assisted Sue Anderson in leading a kid's butterfly walk at Metolius Preserve. The kid's enthusiastic excitement over learning about these small, delicate creatures made this quite a fun event.


The Deschutes Land Trust was recently the co-host for the Oregon Land Justice Project site visit to the Confederated Tribes of Warm Springs. I participated in the visit and heard perspectives directly from Tribal members as well as from other land trusts around the state.
This is only a small glimpse into the many activities I participated in this summer! I want to thank the organizations listed above as well as many others for allowing me to participate in your events. I learned so much more about Central Oregon than I could have imagined! An endless amount of gratitude to all the staff members at Deschutes Land Trust for creating such a dynamic and educational experience for me. Lastly, thank you to Rika Ayotte and Natasha Bellis for providing me this opportunity to have such a memorable summer internship.
~Serena Turner