There are many ways to mark the longest day and shortest night of the year—June 21st—from spiritual rituals to all night parties under the midnight sun. Personally, if I had my first choice, I think I would spend the solstice this year waking up before dawn and spending the whole day outside in the daylight, hiking, picnicking, and watching the sunrise and the sunset. But, this season of my life is defined by the ever-present balancing act of parenthood and family life, and what really matters most to me this year is sharing and celebrating the rhythms of nature with my kids. While my Plan A of spending the whole day under the sun might be technically feasible, I decided to brainstorm some fun Plan B ways to observe the Earth's maximum tilt toward the sun.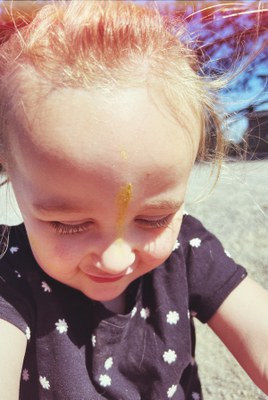 Accessorize!
It doesn't matter if your kids are 2 or 20, wearing something fun or special brings out the silly and festive feelings. My three year old found some gold mica powder we had around from some craft project (soap making?) because three year olds have a magnetic attraction to things that can make a big mess, and we decided to anoint ourselves in gold. Some other fun options that you might have around: face paint, fun or special hats or paper crowns, flower crowns or flowers in your hair, or even just wearing a tutu or superhero cape (or both!) would all make a hike or outdoor adventure a little extra special.
Teach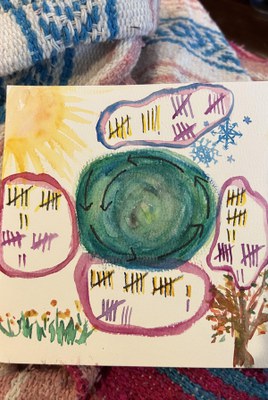 When I think about teaching as a parent, I don't just want to share some facts or knowledge, I'm usually trying to share something a little deeper too. When I explain things like the summer solstice, I like to come at it from the perspective of sharing the cool science of the natural world and also sharing the sense of rhythm and connection to nature that helps me to feel grounded and more aware of myself and my place in the world. Rather than teaching from any particular curriculum, I usually share things that seem both interesting and relevant to my kids and whatever we are exploring. In the past we've used models of the solar system, and the earth, moon, and sun to talk about the seasons and the passing of time. This year we've been focusing on comparing the seasons and noticing how things change over time. On one walk, we imagined what it will look like in our neighborhood when it is winter again. We also talked about how many hours of daylight there are in the winter compared to the summer, and tried to find some ways to make that change more tangible through a little illustration we made tallying how many hours of daylight vs. dark we have on the equinoxes and the winter and summer solstices.
Make Art
We need no excuse to make art, but the solstice is a fun inspiration! My nine year old and I are planning to experiment with nature mandalas: collecting a variety of tiny treasures including leaves, petals, sticks, and pebbles and arranging them in a circular, repeating pattern. Other easy to enjoy art could include sidewalk chalking, water colors, and photography (whether you and your young artist are using a disposable camera, a professional grade DSLR, or just letting your little one man the cell phone camera for a walk).
Be Flexible
This is probably the biggest difference between frustration and fun for my family. If we adapt our plans to follow what works for us and to allow for all the changes and adjustments that inevitably come up during a day in a family of five, things just tend to go a lot better than when we get stuck trying to uphold our original plan with perfect fidelity. For example, we had our summer solstice fun a couple weeks early this year because I wanted some inspiration for this blog post! Over the years, we've shortened and lengthened hikes, gotten wet, stayed dry, come home early, stayed a little later, and eaten so many more snacks than I would have expected. So, whatever adventure you're looking forward to getting out and having with your kids this summer, don't be surprised when you find it shifting a little this way and that to fit what y'all need in the moment!
Learn more:
This blog post was written by Land Trust volunteer Nicole Gricius! Thanks Nicole!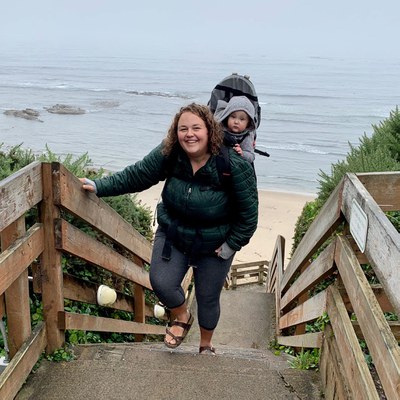 Nicole Gricius is a native Oregonian, and she returned to Central Oregon with her partner to raise their three children and share her love of the outdoors with them. She has a PhD in Clinical Sexology and a Masters of Science in Counseling Psychology from Alaska Pacific University. She enjoys working as a psychotherapist in private practice, and plays as much as possible, including hiking, camping, skiing, kayaking, snowshoeing, and more.