Monitoring Land Trust protected lands is an annual task that involves stewardship staff visiting properties and checking in on overall conditions. We usually walk the property and visit established points to take photos that help document any changes. Our goal is to evaluate general ecological condition and monitor any changes to infrastructure or access. With most properties, this requires 1-2 days in the field. But when a property is remote, large, and spread out across many individual sections, there is an additional process we use: satellite change detection analysis. Sounds high tech, right?
We use this technology to help with our annual monitoring of the Hopkins-Young Special Management Area near Crescent. Hopkins-Young is a 3,045 acre forested property spread over seven different parcels. Many of the access roads are rough and some portions of the property are almost completely inaccessible. Highly detailed satellite imagery helps us compare current year conditions to the previous year and to check for things like forest thinning and road construction. The imagery is so fine-scale that we can detect change at the single-tree level. Here is one part of the property last year (look at the purple circles below):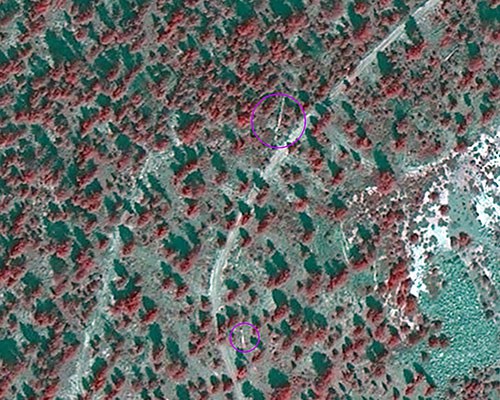 And the same part of the property this year: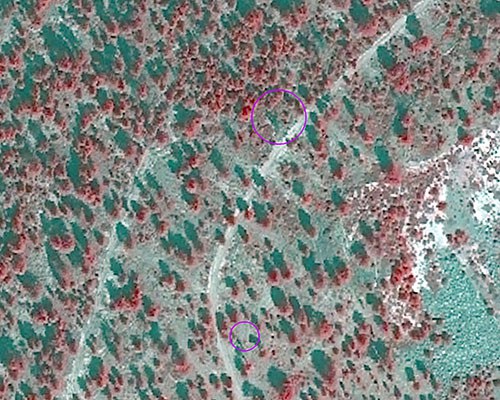 Change detection analysis also enables us to monitor restoration activities on adjacent land. Here is one section last year: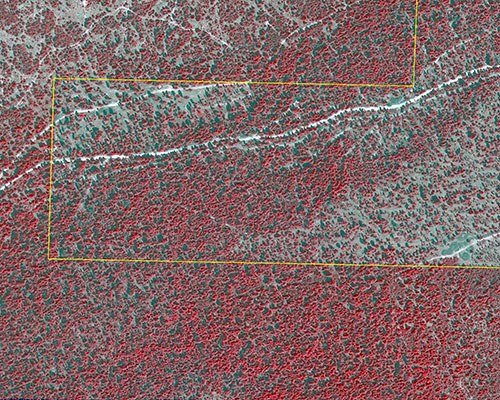 And the same part of the property this year (look just below the yellow line):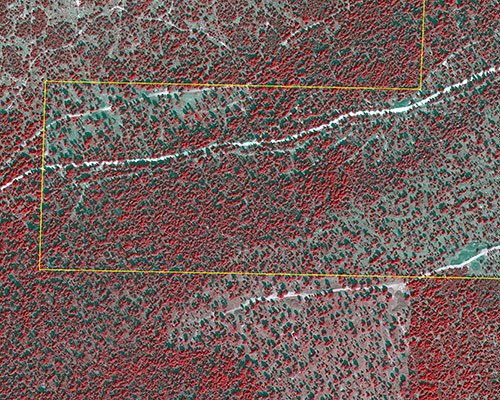 Change detection analysis will never replace our annual in-person monitoring of our protected lands. But for our large, remote properties it certainly is helpful in enabling us to focus on areas of potential change and then target our site visits to those particular areas. It's one high tech solution that certainly lends a hand.