by Brad Chalfant

The Deschutes Land Trust has been working with local ranchers and farmers to help keep their ranches and farms intact and in production. This work is increasingly important as the average age of ranchers and farmers (60+) means a significant number of ranches and farms will change hands in the next few years, many of which will be subdivided. This would not only have a huge impact on ranchers and farmers, but also on wildlife that use and migrate through our farms and ranches.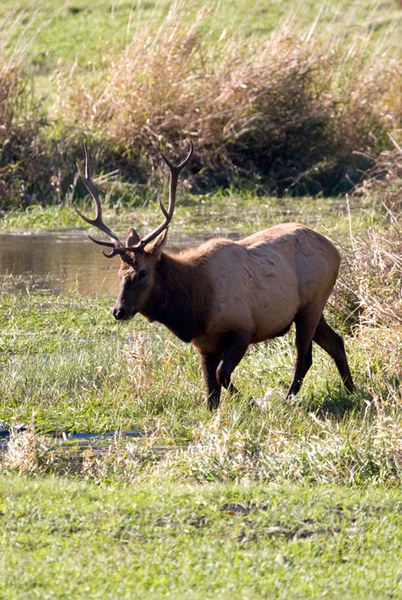 An important tool in protecting these lands from development is a working lands protection agreement (aka conservation easement). Land trusts in many parts of the country have used these types of agreements to purchase "development rights," while preserving agricultural uses. This in turn conserves land for wildlife and helps maintain the rural character and scenic views for the local community. 

Unfortunately, a lack of local funding sources has halted efforts thus far in Oregon. In 2017, Oregon's land trust community and our agricultural allies worked together to convince the Oregon Legislature to create the Oregon Agricultural Heritage Program (OAHP). Creating the program was a bi-partisan success, but ultimately we failed to get funding for the program. This year, we've been working to get funding with the bi-partisan HB-2729, which would secure $10 million in OAHP program funding. For the Deschutes Land Trust, this would mean a significant new funding source that would allow us to leverage current federal funding and protect important agricultural areas like the Post-Paulina Valley and it's stretch of the Upper Crooked River.

With only a few weeks left in the current legislative session, we're watching to see whether the Joint Ways & Means Committee will send HB-2729 to a vote or whether funding might show up in an end of session "Christmas Tree" bill. You can track the bill's progress online.

Regardless of what happens, we want to express our sincere thanks to the Chief Sponsors of HB-2729: Representatives Ken Helm and Brad Witt and Senator Bill Hansell, as well as the Regular Sponsors: Representatives Brian Clem, Daniel Bonham, Lynn Findley, David Gomberg, Rick Lewis, Pam Marsh, Susan McLain, Bill Post, Andrea Salinas, David Brock Smith, Greg Smith, Marty Wilde, Anna Williams, and Senators Arnie Roblan and Chuck Thomsen.

Learn more: