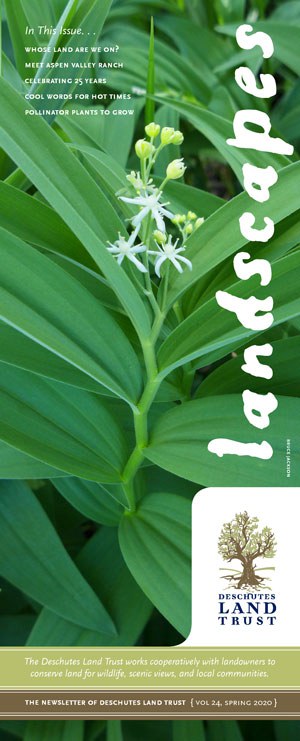 The Land Trust's 2020 newsletter is now available online.

This year's newsletter highlights the Land Trust's newest protected area--Aspen Valley Ranch. It also examines whose land we are on, looks at pollinator plants to grow, and introduces a climate change-focused blog series. We also celebrate 25 years of the Deschutes Land Trust. Read it today.
If you'd like to receive a printed copy of the newsletter, please contact the Land Trust office.