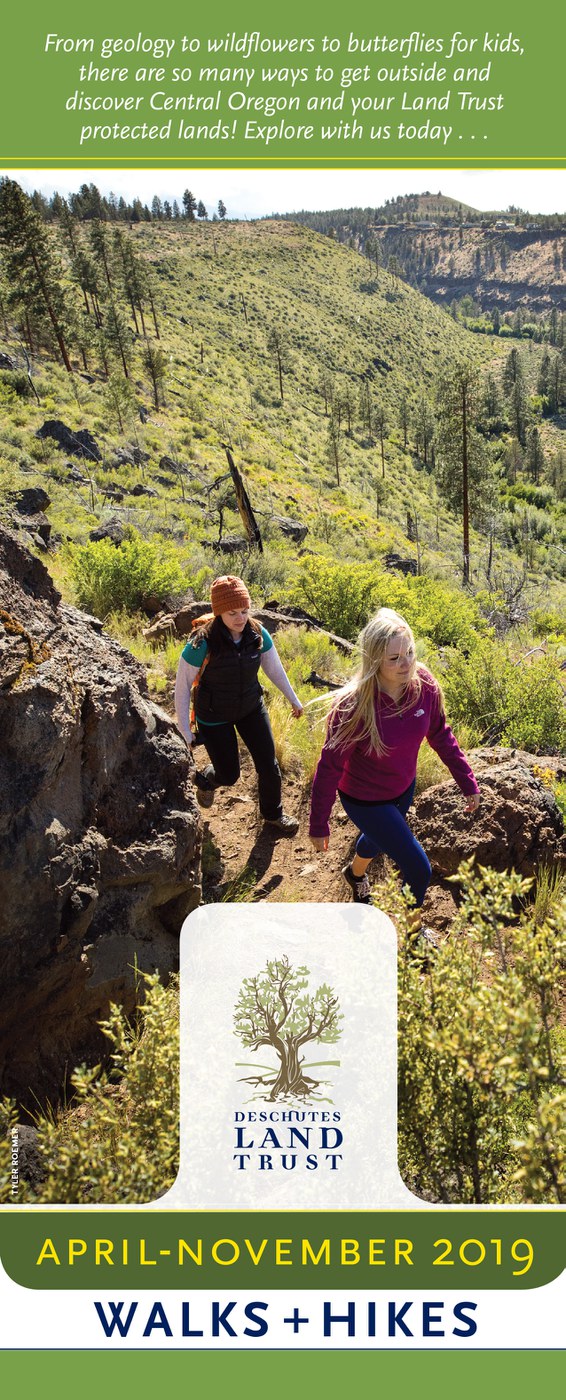 The Deschutes Land Trust has released its 2020 Walks + Hikes schedule. While all of our events for April have been canceled due to public safety around the coronavirus, we hope to help you get outside for a naturalist-led walk or hike soon! From birds to butterflies and everything in between, volunteer leaders help you explore the nature of your Land Trust protected lands.


Registration: All walks and hikes are free. Group size is small to give you the best possible experience and to limit impact on our Preserves.
Registration for each outing generally opens 1 month prior to the outing and can be completed online. Our first outings will likely have smaller registration windows, after the Land Trust has determined our outings are safe for our community and follow Oregon guidelines. Once you register, detailed directions for the outing will be provided.
Wait lists: Each outing offers a wait list in case of cancellations. We highly recommend that you add yourself to wait lists, as we regularly fill hikes from these lists.

See the full 2020 Walks + Hikes schedule.