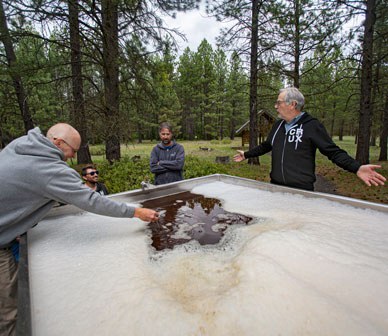 Bend brewery Crux Fermentation Project will be releasing a beer brewed in partnership with Deschutes Land Trust on Friday, April 3rd.

Crux's Gypsy Coolship series are spontaneous fermentation beers--brewed on the road and in the open air, embracing all the funk Mother Nature has to offer. The second in this series, Gypsy Coolship No. 2 spent a night beneath the pines of the Land Trust's Metolius Preserve. It is dry, floral, and slightly funky.

For every bottle sold, Crux will donate $1 to the Deschutes Land Trust, helping to further our mission to conserve land for wildlife, scenic views, and local communities. This limited edition 750ml bottle series will be available at Crux's tasting room via their walk-up window or online starting on April 3rd.