The Deschutes Land Trust would like to extend a grateful and heartfelt thank you to Teague Hatfield for his support of our work for the past 15 years! After 25 years in the business, Teague has moved on from FootZone, a Bend running store and community institution.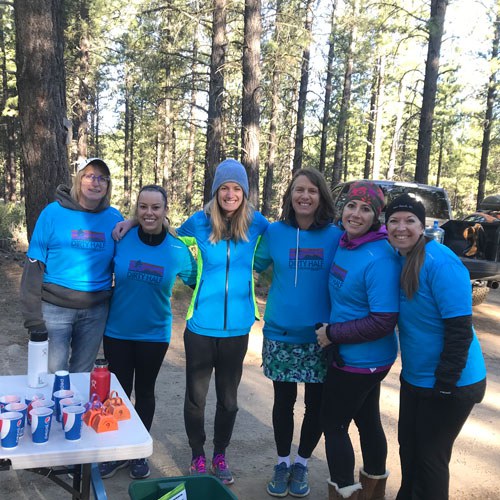 FootZone and Teague have raised more than $200,000 for the Land Trust! Back in 2005, Teague chose to donate the proceeds from the Dirty Half Trail Run to the Land Trust. Ever since, the Dirty Half has been the Land Trust's biggest fundraiser of the year. The annual run is also a chance to have a lot of fun volunteering!

But it's not just about supporting our work through the Dirty Half. Teague's leadership and support of the Central Oregon community and the nonprofits that work here are just one of the things that make this area so special. There have been celebratory beers, tables at community events, volunteers, and photo contests. Back in 2007, FootZone was awarded the Land Trust's Volunteer Business of the Year for their support of our conservation work. In 2014, the Dirty Half was canceled due to the Two Bulls Fire just outside of Bend, and 800 peanut butter fudge bars that were meant for runners went to the firefighters battling the blaze instead.

Teague has been there for the Land Trust and for so many others--always with a smile, always with a kind word. So thank you, Teague, for helping make Central Oregon an incredible place to live, work, and play.

We wish Teague the best of luck in his future endeavors and hope to see him on the trail soon!