by Sarah Mowry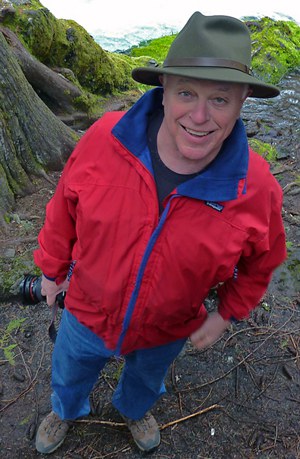 When you think about the Land Trust and who we are as an organization, many people think of protecting beautiful places. Indeed, I believe the lands we conserve are all beautiful in their own way—whether its stunning mountain views or tiny new plants helping bring a creek back to life. This beauty has been captured year in and year out—defining our visual image and helping tell the stories of our work—by one special volunteer photographer for almost 15 years.

Jay Mather has been the talented eye behind the camera taking thousands of photos to share and chronicle the Land Trust's work since 2007. His iconic scenic photos grace our website, newsletters, and other communications, helping tell those stories in a way words just can't do justice. Amazing mountain shots of Indian Ford Meadow Preserve? That's Jay. Beautiful fall colors at the Metolius Preserve? That's Jay. Spring wildflowers or lush greenery? Jay. Sparkling rivers or towering trees? Jay. Amazing moonsets, comets streaking through the sky, or the awesome eclipse shots? That's Jay. His talent for capturing the right moment in the right frame and right light is unparalleled. (Enjoy some of our favorite shots in the video below.)



Jay has also been our "on-call" photographer through thick and thin and ALL kinds of weather! Jay photographed our first pile burn at the Metolius Preserve helping share the behind the scenes work we do to help make our forests healthier. Jay joined me for a flight over Skyline Forest to capture the massive size of this piece of land we hope to one day conserve. Jay was there the day we returned Whychus Creek to its historic channel at Camp Polk Meadow Preserve, tromping through the creek in waders on a cold February day. He has photographed fish rescues, students scrubbing rocks with toothbrushes, volunteers planting, volunteers pulling, Harry the horse hauling logs into Whychus Creek, and young kestrels being banded. He has also captured the joy and wonder of people exploring the natural world whether it's on a bird walk, while building fairy houses, or when cutting a Christmas tree.

Unassuming and always in the background, what you may not know is that Jay has some serious chops as a professional photographer. He worked as a photojournalist in Colorado, Kentucky, and California covering a wide range of subjects and people. He has spent time with Mother Teresa and the Missionaries of Charity, Pope John Paul II, and President Clinton. On the other end of the spectrum, he has worked on projects about hunger, homelessness, AIDS, and other issues about those less fortunate. In November 1979, while working for the Courier-Journal in Louisville, Kentucky, Jay and fellow journalist Joel Brinkley, traveled to the Thailand- Cambodia border to document the massive exodus of Cambodian refugees fleeing the wrath of the Khmer Rouge regime and the invading North Vietnamese Army. This was the beginning of what the world would come to know as the Killing Fields. Their stories and photographs, a four-day series published in the Louisville Courier Journal, were awarded the 1980 Pulitzer Prize for International Reporting. Jay has also been a recipient of the Robert F. Kennedy Award for Coverage of the Disadvantaged.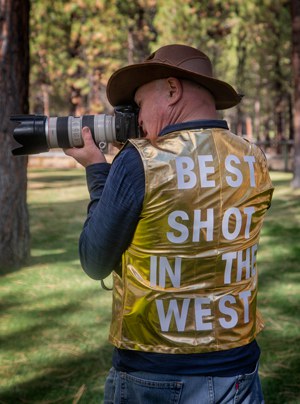 When Jay retired to Sisters in 2006, his deep love and respect for nature led him to the Land Trust. How lucky were we?! His connection and dedication to conserving and caring for Central Oregon has shined through in all the beautiful imagery he has created for us. This month, Jay is moving on to the next chapter of his life and starting fresh on the east coast. We will be forever indebted to him for the massive contribution he has made to the Land Trust over the years! Words are not enough, and we will miss him tremendously. All we can say is THANK YOU Jay!

Learn more: Check out Jay's favorite Land Trust photos in this photo retrospective.