Just as our world is experiencing considerable change, it's also a time of change for the Deschutes Land Trust. Our founder, Brad Chalfant, will step down this summer. We anticipate opportunities for our community to publicly thank Brad and acknowledge his contributions later this year.

Central Oregon is a better place due to Brad's efforts to help found and grow the Land Trust over the past 25 years—which has resulted in more than 17,500 acres of land entrusted to our care throughout the Deschutes River region.

Motivated by the risk of losing Central Oregon's special places, Brad organized with others to found the Land Trust in 1995. He recognized that the land trust model, with its emphasis on cooperation, was an approach that would work for the public and landowners in Central Oregon.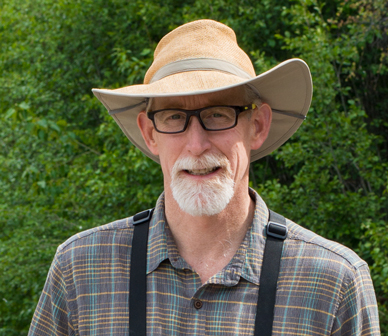 Having known Brad for many years, I have come to appreciate his strategic, focused, and patient approach. He sees the big picture and has helped the Land Trust acquire a significant portfolio of properties over time that we will continue to care for into the future. Collectively, these properties enable fish and wildlife to flourish, as well as our human communities.

We are all the beneficiaries of the Land Trust's many successes during Brad's tenure. Highlights from 1995 to the present day include:
Bringing the Oregon Water Trust to Whychus Creek for the country's first permanent in-stream water acquisition. This unique collaboration led to the Deschutes Partnership, which eventually brought the creek back to life;
Saving historic Camp Polk Meadow from being subdivided by partnering with PGE to purchase the land, enabling the creek to return to the meadow;
Preventing a destination resort on Lake Creek, by purchasing 1,240 acres to create the Metolius Preserve;
Generating a groundswell of community support to repeatedly pass legislation that staved off conversion and development of the 33,000 acre Skyline Forest west of Bend;
Acquiring 130 acres of meadow on Whychus Creek, Willow Springs Preserve, a project that was completed more than 20 years after it began;
Acquiring the historic Priday Ranch, critical to the future of the lower Deschutes run of steelhead trout, roughly 20 years after first touring it.


Please join me in thanking Brad Chalfant for his extraordinary service. The Land Trust's Board of Directors has formed an Executive Director Search Committee and will announce the official launch of our Executive Director recruitment process in early March.


Glenn Willard, President
Deschutes Land Trust Board of Directors