The Land Trust is excited to welcome three new members to our Board of Directors. Rob Garrott and Amy Miller joined the Board in November of 2020 and Daniele McKay joined the Board in April of this year.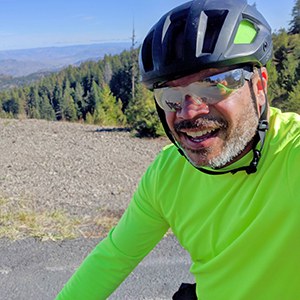 Rob Garrott moved to Bend from Los Angeles in 2015. A remote worker for most of his professional career, he works for Linkedin Learning as a content manager designing curriculum and recruiting instructors for Architecture, Engineering, Construction (AEC) and 3D visualization education content. With a background in 3D animation, motion design, and video production, he taught for 12 years at Art Center College of Design and has created logos, graphics packages, and entire shows in the entertainment industry. With a goal of creating community in his adopted home, he created the Bend Mograph Meetup group and actively collaborates with other digital artist groups to foster community and learning. A long-time drummer, Rob is currently learning bass guitar and when not in front of a computer, he can usually be found riding one of several bikes around town and out in the forests or skiing at Bachelor as many days as work and his knees will let him.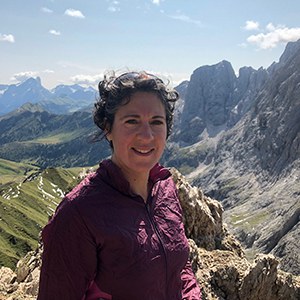 Daniele McKay is a geologist who studies recent volcanic activity in Central Oregon and teaches at the University of Oregon. She has lived in Bend for over 20 years, during which she worked for several conservation groups and as an interpretative ranger. She grew up hiking and skiing in the Cascades, which inspired a life-long passion for exploring wild areas. This prompted her to travel the world extensively and ultimately to examine natural processes in detail by studying geology. In addition to contributing to the scientific understanding of volcanoes in Central Oregon, Daniele also enjoys sharing her interest in science with people of all ages. She has taught classes and led field trips for children and adults, including geology hikes for the Land Trust.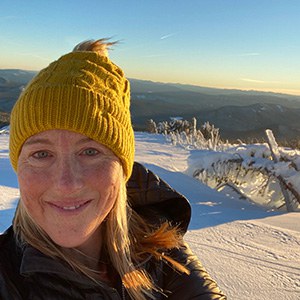 Amy Miller has been exploring Central Oregon since moving to the state in 2003. She has split her time between Sisters and Portland for the past 10 years, spending as much time as possible at her family's cabin in the woods. Amy first learned about the Deschutes Land Trust when she was a stay-at-home mom. She and her son loved attending the Land Trust's kid-friendly hikes and Amy particularly liked that they incorporated wildlife education with hiking. In addition to hiking, Amy climbs mountains, mountain bikes, snowboards, trail runs, and paddleboards. Like many people, she finds nature to be incredibly restorative. As the Executive Director of Oregon's only non-profit juvenile law firm, Youth, Rights & Justice, Amy is passionate about social justice and is encouraged by the Land Trust's commitment to equity.

Learn more about the Land Trust's Board of Directors.