The Land Trust would like to extend a warm welcome to our new volunteer program manager, Erin Barnholdt! 

Erin will focus on building the capacity of existing and future Land Trust programs through effective volunteer engagement. Erin holds her M.S. in Rangeland Ecology and Watershed Management from the University of Wyoming and her B.A. in Art and Environmental Studies from St. Olaf College.

With a strong background in outreach and restoration, Erin has worked for conservation nonprofits in Oregon since the early 2000's. Her passion for the outdoors does not stop at work. Be it with friends, family, or volunteers (soon to be friends), she is passionate about being outdoors exploring and protecting the amazing natural landscapes we have in Oregon. In the rare times she is not outdoors with her family, she enjoys cooking, art, and yoga.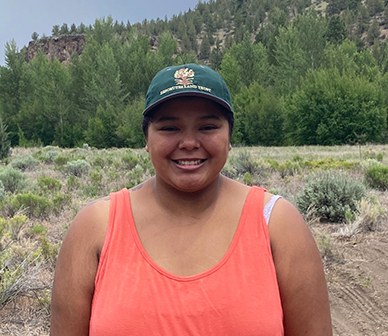 We also send a fond farewell to our PGE Project Zero Intern: Demi Miller. Demi has been helping with stewardship and community engagement projects since June.

Demi is from Warm Springs and graduated from Madras High School. She was a huge help with a variety of projects including pulling weeds and fences, planting grasses and flowers, helping collect photos from our Walks + Hikes, and writing blog posts. We wish her the best in her future job endeavors!


Welcome, Erin! Thank you, Demi!