June 28, 2022 update: The eaglet has fledged! Watch the video of it leaving the nest.

The Deschutes Land Trust is happy to report the golden eagle nest at Aspen Hollow Preserve is active for the 13th consecutive year! Resident golden eagle couple Rocky and Petra are currently incubating their 2022 clutch, which consists of two eggs.

Aspen Hollow Preserve was protected by the Land Trust in 2015. As part of this protection, the Preserve is closed during golden eagle nesting season, allowing the large raptors to nest without human disturbance.

You can still see this natural wonder though! Follow along at goldeneaglecam.org, believed to be the only golden eagle camera in the United States.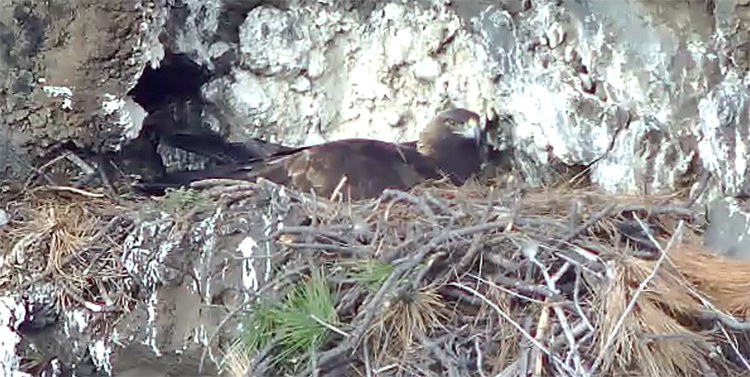 Learn more: