Results from the Skyline Forest Community Survey are now available. More than 550 community members shared their thoughts on the future of Skyline Forest via an online survey from June 1-July 31,2022. Questions asked people to rank conservation, community, and recreational values associated with Skyline Forest. Respondents overwhelming supported purchasing and protecting Skyline Forest for the local community. Other top results can be found in the infographic below or here.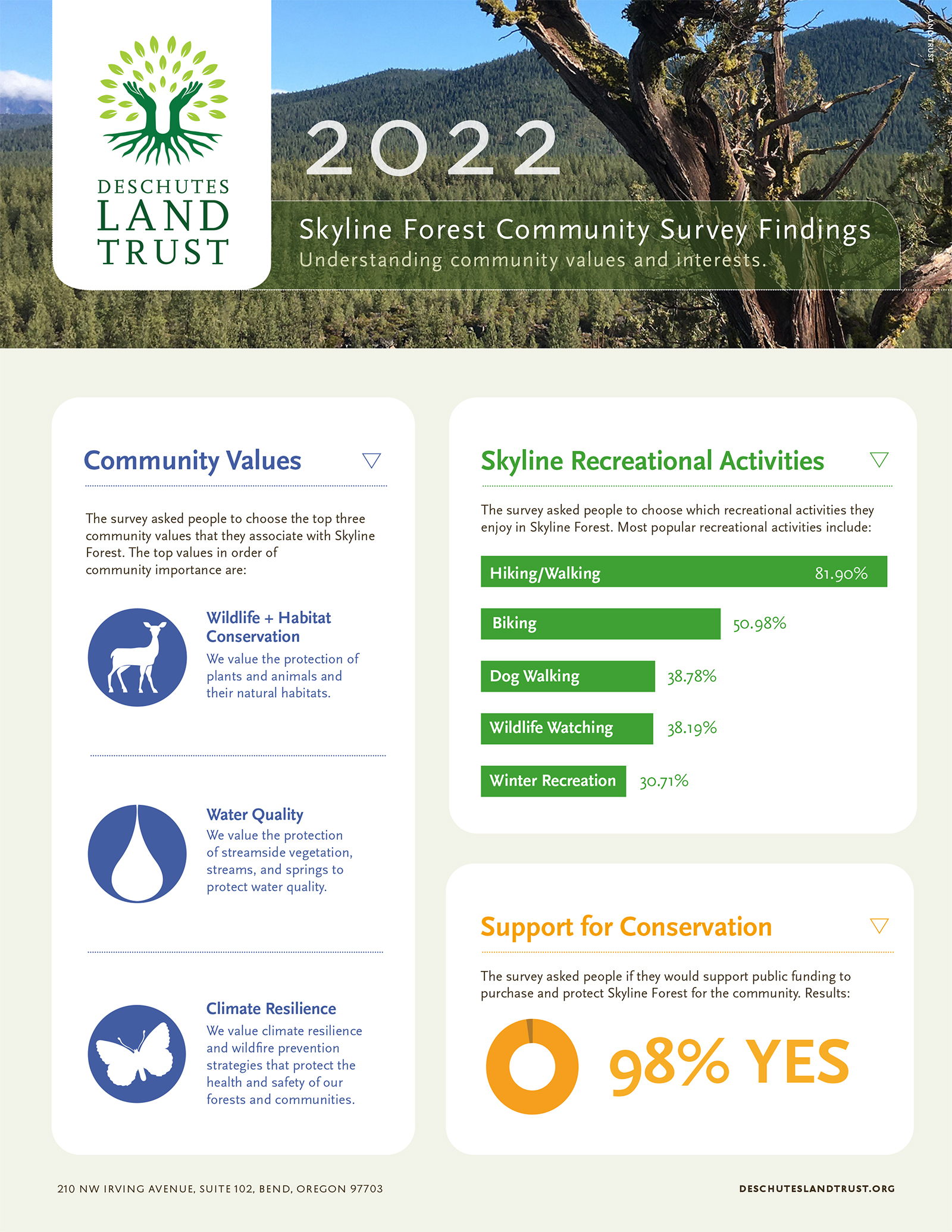 The Land Trust has also been working on creating a robust, community-wide shared vision for Skyline Forest's future conservation and management. Together with a coalition of community groups, we held visioning sessions in the summer and fall of 2022 and are now preparing a summary report that we hope to share in the new year. We are discovering that our community shares so many values around the future of Skyline Forest, and these values will be instrumental in informing our strategies for acquiring, conserving, and managing this special place.

How can you help?
The Land Trust has been working to protect Skyline Forest since 2004 thanks to the support of dedicated Land Trust supporters like you. If you haven't already, please take a moment to donate to the Land Trust today to help us continue to work to conserve and care for places like Skyline Forest. Together we can build a future of protected lands throughout Central Oregon that bring conservation and community together for healthier future.
Learn more: