Ochoco Preserve continues to be a hub of activity! The first phase of the major Ochoco Preserve renovation is truly changing the face of the Preserve.

In our last update, we shared how crews were focusing on excavation of the northwestern portion of the Preserve. Now that the initial earth movement (video here) is wrapping up, they have begun roughing the new McKay Creek channel and side channel routes. In the before and after photos below (or this video) you can see the new channel taking shape. The ponds of water in the after photo or video will eventually be instream pools with a log habitat structures on the downstream end. All of the water in the photos is from underlying groundwater. Staff and crews have been really impressed with how much water is already there!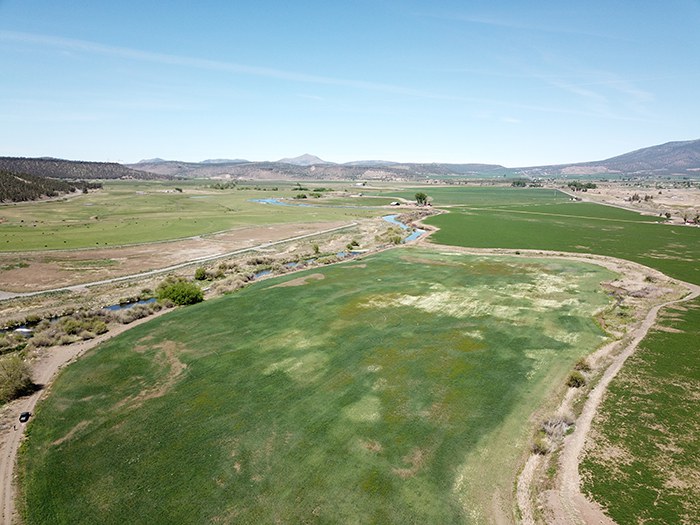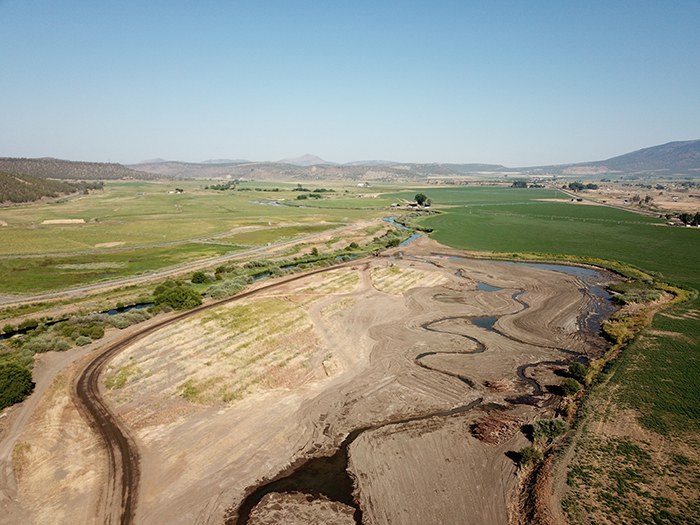 Last week crews began creating the new floodplain and mixed topography that will be on the east side of McKay Creek. All of the fill for the raised topography has come from other excavation efforts. This video shows a new hill taking shape at the Preserve. Finally, recent construction efforts have focused on building log jams and other habitat structures at the Preserve. These structures are built with vertical wooden posts that are angled against placed logs in order to provide stability. They extend partway across the creek and will deflect the flow of water in different directions, helping boost the creek's natural meandering process. Over time they will help create a variety of habitat types for fish and wildlife: deep pools, fast flowing sections, slower ponds of water, and plenty of wood in the creek.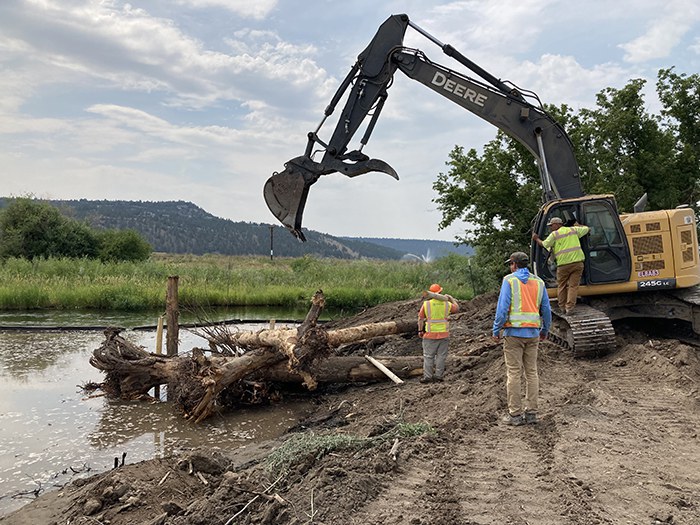 What's next? Excavation, grading, and habitat structure building will be ongoing through October. Then we will transition into decommissioning access roads and planting all the new native grasses, shrubs, and trees that will help the site recover. Stay tuned for more as the project evolves!

Massive thanks to our masterful resident drone pilot Peter Cooper! He has been capturing amazing footage of these projects via drone.


Learn more: