The Land Trust would like to extend a warm welcome to our new stewardship associate, Gabriel Juarez!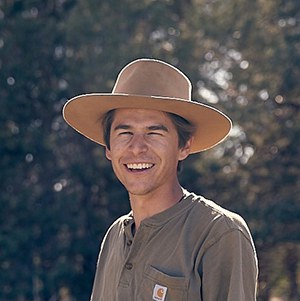 Gabriel is working with our stewardship team, maintaining and improving the infrastructure and trails at all of your favorite Deschutes Land Trust Community Preserves, keeping his eye on pesky weeds, and working with volunteers to help restore habitat for our community, as well as for fish and wildlife. He lives and works in Bend.

Gabriel has a decade's worth of experience in residential and agricultural land care. He also has an extensive background in the fly fishing industry and managed a local fly shop where he was able to engage the angling community in respectful resource use and cold-water habitat stewardship. Gabriel was born and raised in Bend and is grateful to have the opportunity to work alongside the Deschutes Land Trust to preserve the places he cherishes the most. During his free time, Gabriel enjoys playing the classical guitar, gardening, foraging, and spending time with his wife and rescue dogs.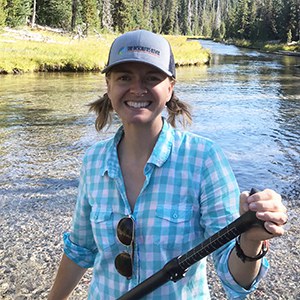 We also thank outreach associate Cara Frank, who recently transitioned from the organization. Cara assisted with Land Trust's Walks + Hikes, database administration, membership development, and outreach for the past three years. We wish her well in her future endeavors!

Welcome, Gabriel! Thank you, Cara!