The Land Trust would like to extend a warm welcome to new staff and interns: Nadia Kelem, Ahmad Koya, and Ava Jablonski.


Nadia Kelem is the Land Trust's Outreach Associate. She assists with Land Trust communications and provides support for Land Trust events. She lives and works in Bend. Nadia received her B.A. in Global Food Systems from the University of Redlands. She has been an environmental educator for nonprofits in California, Oregon and Colorado for the past seven years, a FoodCorps AmeriCorps Service Member for three years, and most recently worked in communications, special projects, and event planning for the Oregon Farm to School and School Garden Network. Outside of work, Nadia enjoys being on the river, on her snowboard, doing ceramics, and exploring new and familiar trails with her rescue dog.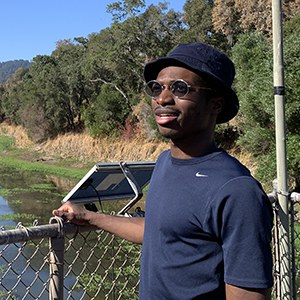 Ahmad Koya is the Land Trust's Skyline Forest Conservation intern. Ahmad assists with trying to find a conservation solution to permanently protect Skyline Forest in Central Oregon. Ahmad currently works and lives in Bend. Ahmad is a rising junior at Stanford University, studying for a B.S. in Environmental Engineering. Ahmad is from Chicago, so Central Oregon's fantastic landscape is a new experience for him! He's excited to explore what Oregon has to offer while helping to maintain its beauty! In his free time, you will find Ahmad exploring cool places, acting, socializing, relaxing, reading, and living his best life.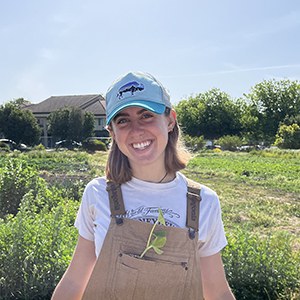 Ava Jablonski is a Land Trust intern researching climate-smart agriculture practices and how to best integrate these practices into conservation projects and management plans. Ava is a fourth-year student at the University of California, Davis studying Sustainable Agriculture and Food Systems with a focus on economics and policy. Ava competes on the UC Davis Cross Country and Track teams, and is a lead at the Student Farm. Ava grew up in Portland, Oregon, and now spends her summers in Sisters--trail running, camping, and farming at Seed to Table.