A long time Sisters resident who lived adjacent to the Land Trust's Indian Ford Meadow Preserve, Cal Allen first got involved with the quest to conserve Indian Ford Meadow in 1996. After the successful acquisition, he remained connected as a Land Trust member and volunteered often to help with Preserve trail maintenance and restoration projects.
Cal joined the Land Trust's Board of Directors in 2001, serving his eight year term to help govern and lead the Land Trust. He played a critical role in the Land Trust's first national accreditation in 2009, and went on to serve as an advisor and finance committee member until 2022. Cal brought a great deal of knowledge and insight to the finance committee. He was always inquisitive, and his long time involvement with the Land Trust gave him a unique perspective that helped guide the financial oversight of the organization.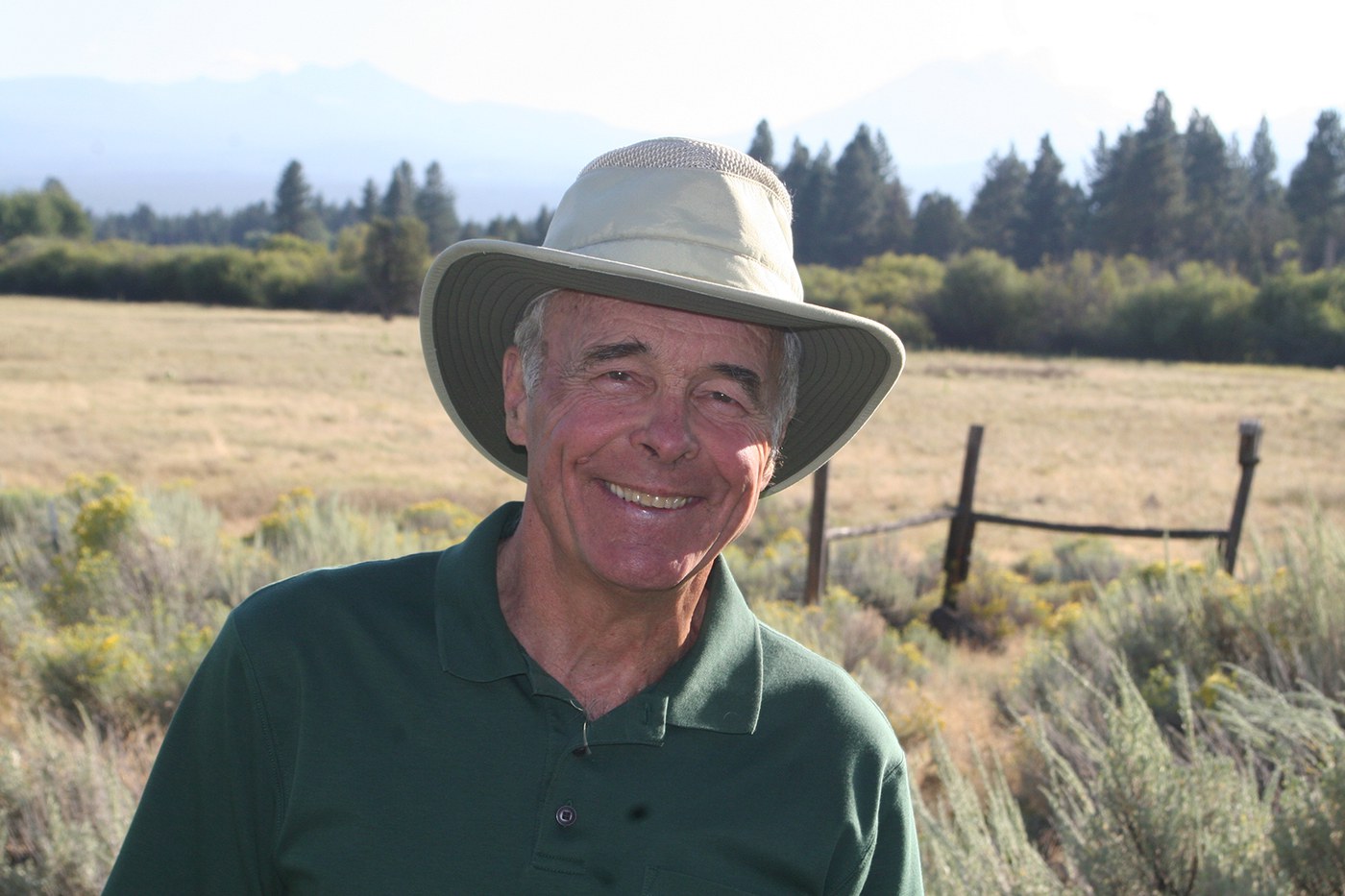 Those who met Cal know that he had a heart of gold; always caring for the people and places around him. He was especially dedicated to helping connect people with the natural world. He often worked behind the scenes with teachers to get students out on lands conserved by the Land Trust, and he helped lead the Sisters Science Club, a local science education group. Among his many other contributions, Cal also helped lead tours for the Land Trust, built and installed bluebird boxes at several Preserves, and participated in our ongoing bird survey program.
"In my time working with Cal, I was inspired by his commitment to our work and I will always cherish the advice and encouragement he gave me. He will be missed by so many of the Land Trust family, but his legacy will live on through our mission," said executive director Rika Ayotte.
A thousand thanks to Cal for all his dedication and commitment to the Land Trust. We will miss him tremendously!