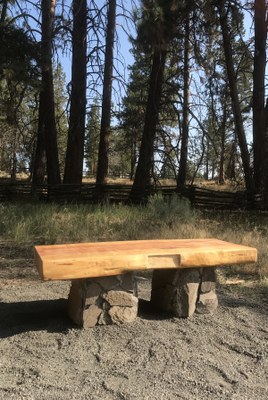 The Land Trust recently installed three new benches at Camp Polk Meadow Preserve. Visitors to the Preserve can now sit and enjoy the views at this birding hotspot. Two benches are located next to the kiosk with another bench about halfway along the 1/2-mile Hindman Springs loop trail.
The benches were created using local rock for the base and juniper slabs for the wooden seat.
We hope you enjoy these recent improvements to Camp Polk Meadow Preserve!
Learn more: