The Land Trust would like to extend a warm welcome to our new conservation manager, Mike Vernon!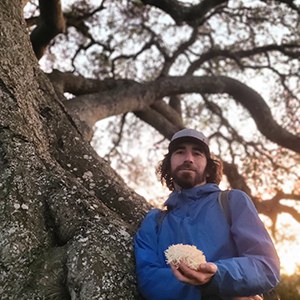 Mike is our new conservation manager, helping identify and complete land protection projects for the Land Trust. He graduated from Humboldt State University with an M.S. in Natural Resources in 2017. Prior to graduate school, Mike spent several years working as a field botanist with researchers at Oregon State University and the U.S. Forest Service Pacific Northwest Research Station. For the last four and a half years, he has been working on youth education and restoration projects with the South Santiam Watershed Council. He has also contributed to applied forest management research with the Blue Mountains Forest Partners in eastern Oregon. In his free time, Mike can be found hiking, biking, and floating through the amazing landscapes of Central Oregon.


We'd also like to thank community engagement associate Nadia Kelem, who recently transitioned from the organization. Nadia assisted with Land Trust communications and provided support for Land Trust events for the past year. We wish her well in her future endeavors!

Welcome, Mike! Thank you, Nadia!