Photo Credits
Credits for photos used on Deschutes Land Trust web pages.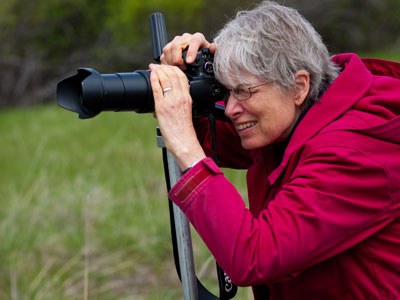 The Land Trust is grateful for the many talented photographers who donate their time to capture our protected lands in such a breathtaking way.

A thousand thanks to all our volunteer photographers and especially to Sue Anderson, Chip Belden, Patrick Buresh, Byron Dudley, Kris Kristovich, Jay Mather, Gary Miller, Brian Ouimette, Steve Pedersen, Jim Yuskavitch, John Williams, MA Willson, and Bob Woodward for helping to build and maintain our photo library!

Photo credits (if not listed on the individual photo) are as follows.
Banner images:
Home Page banner: Indian Ford Meadow Preserve. Photo: Byron Dudley.
About Us banner: Whychus Canyon Preserve. Photo: Land Trust.
Protected Lands banner: Yellow aspen leaves. Photo: Byron Dudley.
Hikes + Events banner: Red vine maple leaves. Photo: Jay Mather.

Explore banner: Colorful aspen leaves. Photo: Alan St. John.
News banner: Metolius Preserve. Photo: Tim Cotter.
Get Involved banner: Raindrops on a vine maple. Photo: Joan Amero.