Camp Polk Meadow has a long and illustrious history as a crossroads for Native Americans, explorers, soldiers, and settlers. In 2006, local historian Martin Winch published a wonderful book about the Preserve's history and called it Biography of a Place. From the publishers: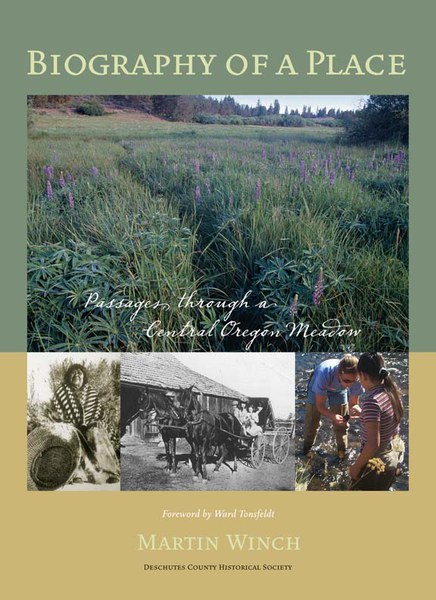 "Biography of a Place explores and weaves together the social and natural history of one meadow. It digs into the roots of place. This is a meadow with a surprising and entertaining story and a memorable cast of characters. The storyline flows across overlapping circles of connection among people and place. This is a pleasurable, novel way to understand how a social and natural landscape became what it is today.
Imagine, if you will, being at the meadow to witness unfolding before you the larger story of this landscape. Follow Indian peoples through traditional time, early European exploration and commerce, Civil War, and eventual settlement. Meet the persons whose lives touched the meadow. Probe their attitudes toward the natural environment, the interplay between the biotic and human communities. Track the tale to present day, when the meadow has become a nature preserve."
Published by the Deschutes County Historical Society in 2006, Biography of a Place can be purchased at local bookstores and by calling the Deschutes Land Trust at 541-330-0017.



Learn more: