Camp Polk Meadow Preserve also has a long and illustrious history as a crossroads for Native Americans, explorers, soldiers and settlers. The timeline below highlights some of this history, and you can learn a great deal more by visiting our main Camp Polk Meadow cultural history page or reading Martin Winch's book Biography of a Place. Many thanks to Martin Winch for providing this timeline!
Camp Polk Meadow Historical Timeline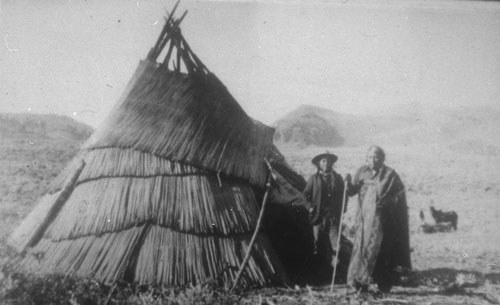 8,000 B.C. – 1813
Native Americans camped in this meadow of plentiful food and water. Wasco people may have referred to the creek and meadow here as "Why-chus" ("a place to cross water"), Paiute people as "Sic-se-qua" ("tall rye grass"). Learn more about Native Americans and their connections with Camp Polk Meadow. Early white settlers referred to the creek as Squaw Creek.
1814 – 1842
European trappers and explorers enter the area:  Joseph Gervais, Finan McDonald, Thomas McKay, Peter Skene Ogden, possibly Nathaniel J. Wyeth and Stephen Meek, and others.
1843
John Charles Fremont expedition, guided by Kit Carson and Billy Chinook (of the Wasco people) cross the meadow on their way to California. Between 1843-1845, Westward migration begins along the Oregon Trail.
1846
U.S. acquires "The Oregon Country" from Britain (present-day Oregon, Washington and parts of Idaho, Montana, and Wyoming).
1855
Army Corps of Topographical Engineers railroad survey crews camp here and explore mountain pass routes across the mid-Cascades. They draw the first map locating creeks east of the Cascades in relation to Willamette Valley watersheds.
1859
Oregon becomes the 33rd state of the Union.
1859-1860
Adventurers, cattlemen and gold seekers find trails crossing the Cascades from the Willamette Valley to Central Oregon. In 1860 Abraham Lincoln was elected President. The U.S. Civil War raged from 1861-1865.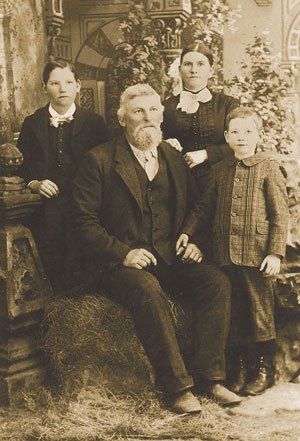 1862-1864
Samuel and Jane Hindman ("Hineman") leave Omaha to go west on Oregon Trail. The Willamette Valley and Cascade Mountain Military Wagon Road Company surveys a route suitable for wagons between Albany and the Deschutes River at Lower Bridge.  It follows the South Santiam River, and crosses the Cascades at Big Lake and Whychus Creek at this meadow. Later this road becomes a part of the Santiam Wagon Road.
1865-1866
Forty soldiers are sent to protect commerce along the new wagon road from hostile Indians. The road company with help from the soldiers clears a narrow wagon track over the mid-Cascades. The soldiers build 8 log structures here and over-winter September–May. They name their camp for Polk County--home to most of the soldiers and their Captain.
1867-1885
Early Central Oregon pioneer settlement begins in Prineville area.
1869-1871
Hindman family settles at Camp Polk. In 1871 Hindmans and others build 75'x50' barn and stable. The Hindmans maintain wagon road, operate store and post office, and house travelers.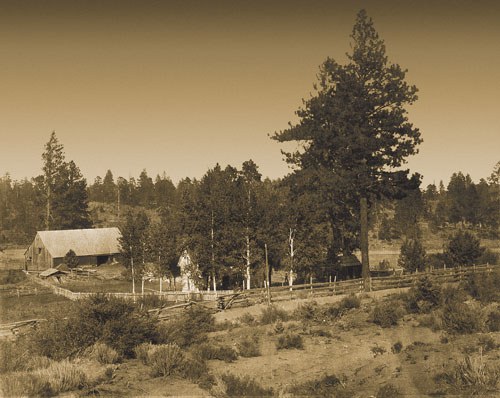 1875
Post office established at Camp Polk for mail between Eugene and Prineville.
1877
"Hindman Bridge" spans Deschutes River at Lower Bridge, replacing ford.
1878
Travel from Willamette Valley begins to cross Whychus Creek at future site of Sisters en route to Tetherow Crossing on the Deschutes, instead of the Camp Polk-Lower Bridge route.
1880
Hindman Cemetery established on knoll overlooking meadow.
1883
First school established between Camp Polk and Sisters (8–10 pupils). Fryrear family homesteads north portion of Camp Polk Meadow, digs irrigation ditches to grow grass, clover, oats, rye, wheat and barley.
1885
Bridge over Deschutes River at Tetherow directs more Cascades traffic via Sisters, by-passing Camp Polk.
1888
Camp Polk post office moves to Sisters.
1889
First irrigation diversion dam built on Whychus Creek.
1901
Town of Sisters platted.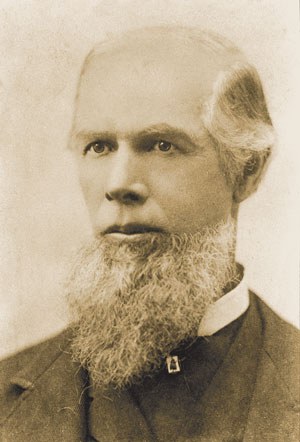 1920
Samuel Hindman dies at Camp Polk home. Duckett/Spoo lumber mill operates across the meadow where the road and creek intersect.
1931
Hindman Road (now, Camp Polk Rd.) established as a County Road.
1946
City of Sisters incorporated.
Early 1960's
Last steelhead and salmon return up Whychus Creek, due to downstream fish passage difficulties at the Pelton-Round Butte Dam complex.
1960
Hindman house torn down.
1964
Whychus Creek flooding in Sisters prompts straightening and deepening of creek channel by the Army Corps of Engineers.
2000
145 acres acquired by the Deschutes Land Trust with assistance of Portland General Electric, Anderson Family, Oregon Water Trust, Deschutes River Conservancy and Upper Deschutes Watershed Council.
2009
Massive Camp Polk Meadow and Whychus Creek restoration project begins.
2011
The Land Trust purchases a 6-acre portion of Camp Polk Meadow to add to the wildlife preserve.
2012
Restoration project complete as Whychus Creek is returned to its former meandering path through Camp Polk Meadow.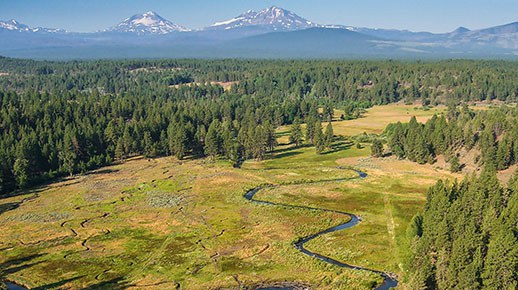 2016
First adult steelhead--dubbed Stella by the Land Trust--returns to Camp Polk Meadow Preserve.
Learn more: