Do you like to hike and want to get out more often? Become a Land Trust Preserve Trail Steward!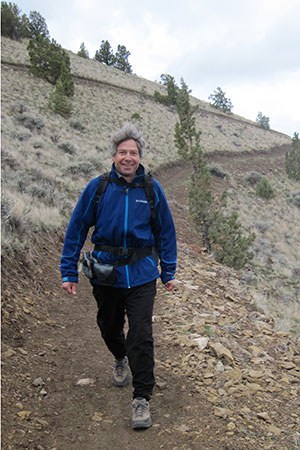 Preserve Trail Stewards volunteer at least once a month from April-October to help monitor and perform light maintenance on trails at Land Trust Preserves. 

The scope of duties, level of physical difficulty, and hiking mileage vary with each Preserve (see below for details) and you can choose a trail segment that best fits your interest and ability.

Before starting the season, you'll meet at your chosen trail segment with Land Trust stewardship staff for an orientation. We'll also provide all the equipment and materials needed for the season.

Specific duties will vary, but all trail stewards are asked to do the following:
* Monitor Preserve trail conditions, including:
General use and condition
The condition of parking lots, interpretive signs, benches, bridges, and port-o-potties (don't worry, you don't have to clean the potty!)
Potential damage from fallen branches, erosion, misuse, etc.

* Perform light, routine trail maintenance, including:
Pick up small/medium branches, pine cones, and other debris and move away from the trail.
Trim encroaching vegetation to maintain trail passage.
Pick up any litter.
Pull weeds along the way.

* Using our online form, report on:
Conditions as outlined above.
Unique flora and fauna sightings.
Visitor numbers and type of usage.
Maintenance performed if any.
Larger issues that require additional attention from Land Trust staff.

Trail Stewards are needed at the following Preserves:
***To become a volunteer Preserve Trail Steward, please fill out our online form indicating your interest in Trail Stewarding and we'll be in touch!***