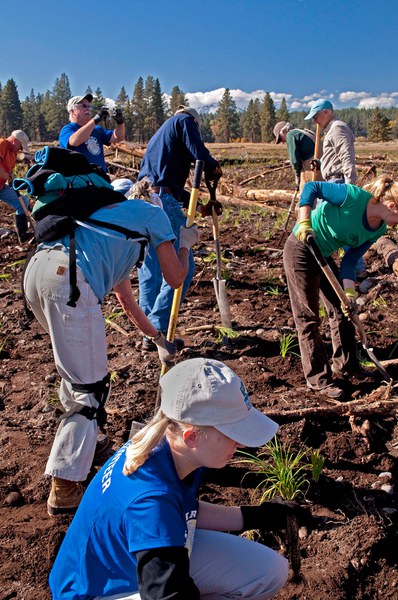 The Land Trust is eternally thankful to all of our volunteers who donate their time and energy to land conservation here in Central Oregon. The following folks were given special recognition for their outstanding work in a particular year:  
Volunteers of the Year

2020: Sue and Jim Anderson

2018-2019: Pat Green and David Miller

2017-2018: Jay Mather, Steve Ponder, and Jan Rising
2016-2017:  Joan Amero and Carol Moorehead. Special Lifetime Achievement Award: Paul Edgerton.

2015-2016: Stella Dean, Kris Kristovich and Daniele McKay

2013-2014: Eva Eagle and Ginny Elliott

2012-2013: Derek Loeb and Kelly Madden
2011-2012: Pat Kearney and Jane Meissner
2010-2011: Mary Crow and Sherry Steele. Special Lifetime Achievement Award: Byron Dudley.
2009-2010: Paul Edgerton

2008-2009: Bill Mitchell and Carol Wall. Special Lifetime Achievement Awards: Norma Funai and Martin Winch.

2007-2008: Dave Breuer and Martha Lussenhop

2006-2007: Oregon Trout Unlimited, FootZone, Eva Eagle, Carol Macbeth, Larry Weinberg

2005: Dick Tipton
2004: Brent Rhule
2003: Becky Johnson
2002: Alan Tracy; Special Recognition: Tom Atkins and Byron Dudley
2001: Norma Funai, Darcy McNamara
2000: Karen Allen, Martin Winch
1999: Judy Clinton, Gregory McClarren
1998: Kathy Baker-Katz, Brian Harrington