Thanks to those of you who came out to our March Nature Night, The Era of Megafires! It was an educational and engaging presentation from forest ecologist Paul Hessburg.

 Enjoy some interesting takeaways and additional resources from his talk below.


Interesting facts about wildfire:
Fire is an important part of the western landscape, but human intervention has changed its role drastically. Learn more about how western forests have evolved with fire. 
Human disturbance from grazing, selective logging, and fire suppression has led to much denser forests that are prone to larger more severe fires. 
The U.S. spends $50 billion on wildfires annually.
Climate change is fueling wildfires:

Fire seasons are 40-80 days longer than they were 50 years ago and California now has a year-round fire season.
By 2050, the intermountain west will have 2-5 times more wildfires, and they will be larger and more intense compared to today.

What can we do about wildfire?
Wildfires are a major part of the Western landscape and they play a critical ecological role in the health of our forests. Since wildfires are only predicted to get worse in the future, here are some steps we can take to minimize impacts:

Prescribed burning is an effective way to reduce fuel buildup in forests and reduce the severity of future fires. It also produces less smoke than a wildfire. Current smoke management rules make it difficult to prescribe burn the acreage that is needed to help return health to our forests. The question is not if we want smoke, but rather how do we want our smoke? Controlled in small doses? Or uncontrolled in massive doses for longer periods of time?
Forest thinning is an effective way to reduce fuel buildup and can focus on removing small diameter trees from overly dense forests. Thinning needs to be tailored to the forest its specific conditions. One thinning plan does not fit all forests.
Use wildfires strategically. Herding wildfires and letting them burn in areas where they are not threatening resources (natural or human) is an effective way to reduce fuels and chances of catastrophic wildfires.
Homeowner preparedness is essential to minimizing impacts from wildfire and keeping our communities safe. Learn more at firewise.org

Additional resources: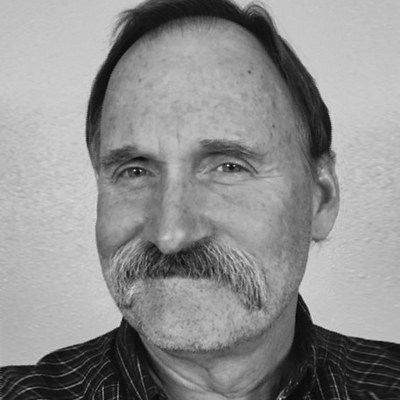 About Paul Hessburg:
Dr. Paul Hessburg is a nationally and internationally recognized research scientist in the fields of landscape and fire ecology, and forest health. He works for the Forest Service, Pacific Northwest Research Station, and is an affiliate Professor at the University of Washington. Paul has been studying historical and modern era forests of the inland West for the last 38 years. His work documents large changes in forest conditions and how these changes, along with climate change, have set the stage for large and severe wildfires. Paul is passionate about creating healthier forests for many generations to enjoy.
Learn more about: